I am sad to say that we have decided to go private here at the Howe family blog :( It makes me sad because I have met
A LOT of WONDERFUL
PEOPLE
through this blog...people I have never met, but that I consider great friends now. Craig has been pushing and pushing me to do it for a LONG time now, but I haven't wanted to....well something pretty scary happened a little while ago and now I finally agree with him.
One of my customers from Ebay was able to track me down (even though my name is NOT even listed on the Ebay account) find my phone number and
THIS BLOG
and call me! He was mad as heck and swearing and yelling at me because he didn't receive his camera strap he ordered. I had to hang up on him because he was scaring me....I thought for sure he was gonna come and kill me! Well, he kept calling and calling and finally we figured out that it got lost in the mail...big mess.
SO- in short, he scared the
CRAP
out of me!!! I have never had anyone call me or "track me down" like that. So, that is what has lead to this decision to go private. But, PLEASE PLEASE even if I don't really know you, and you want to still view my blog and aren't a crazy person :) then leave me your email address as a comment and I would
LOVE LOVE
to invite you...so please don't be shy!
----------------------------------------------------------------------------------------------
THE FREEBIE:
We are leaving on vacation
TO CALIFORNIA
and I
CAN'T EVEN WAIT!!!
So, I decided to make some cute luggage tags for our trip and want to share them with you. Here is what ours look like.
Just click on this small picture below of the blank tags and it will bring up the bigger version in a new window, then just "right click" and save it. It is on normal 8.5x11 sized paper so you can just print it out. I added our names and phone number to the tag. You can do that in any photo editing software...maybe even MS word. You just print them out, cut them out (I did mine double sided, so I glued the 2 sides together) then you laminate them, cut them out and punch a hole in the top for the chain to go through and TADA cute cute luggage tags for the whole family :)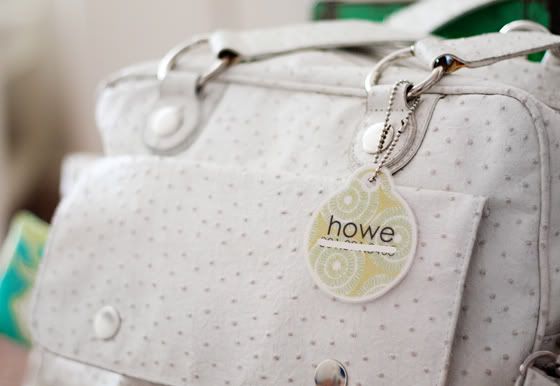 Our Diaper bag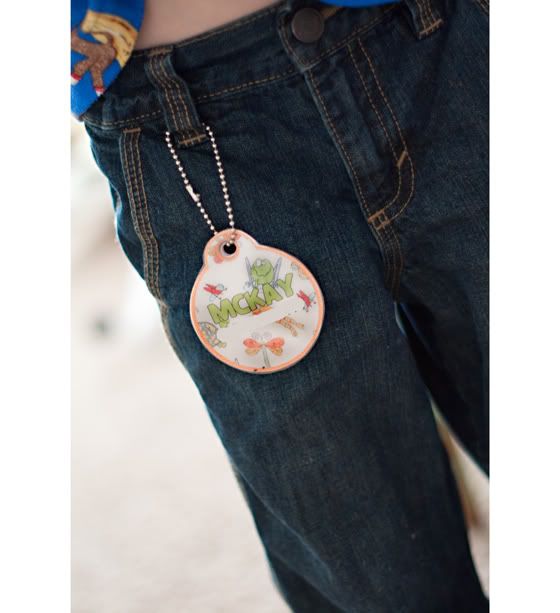 I decided since I don't want to put my kids on leashes and they have a tendency to run off sometimes, that I would put tags on them too! haha. That way if they get lost at Disneyland someone can look at their tag and call us (the phone # is on there, I just covered it up for this post)
LEAVE YOUR EMAIL ADDRESSES EVERYONE!!!