It was a BEAUTIFUL day...68 degrees, so we went to Santa Monica. This is Kylin eating cotton candy on the pier. We are so mean and didn't let the kids ride anything since we were going to Disneyland the next day.
This pretty funnel cake is one of the MANY reasons I seriously (no joke) gained 8 lbs. on our trip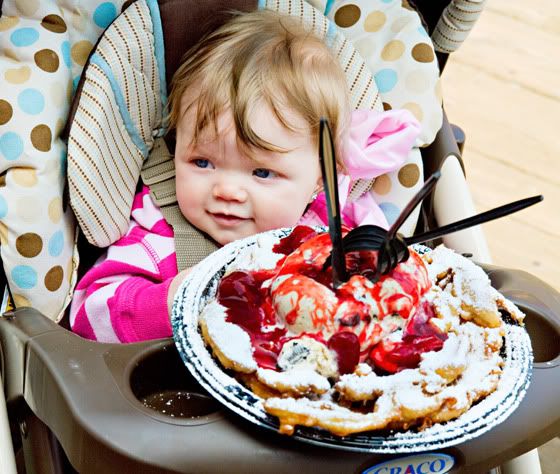 Piper looked like such a diva in her sunglasses :)
FUN ON THE BEACH: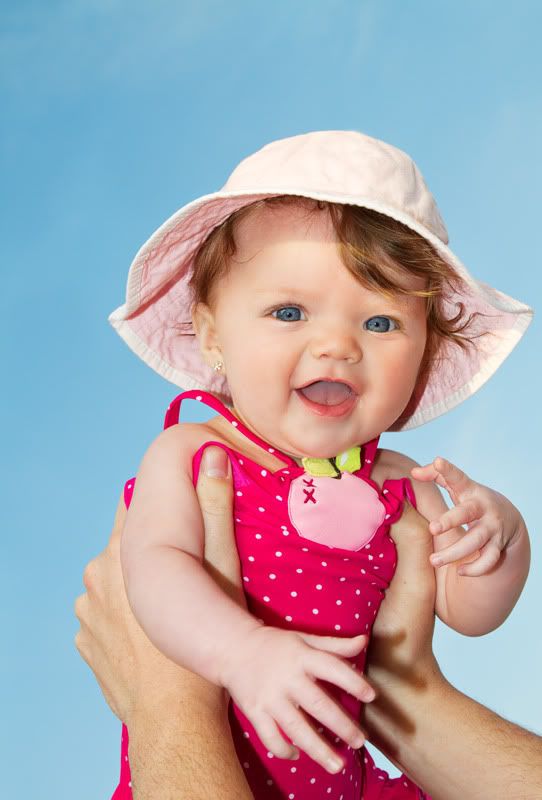 Kylin played with Mckay in the sand for a few minutes, but she is ALL about the Ocean. That girl loves the sea! Mckay is content to just play in the sand, probably because of his traumatic experience
last year
. hehe.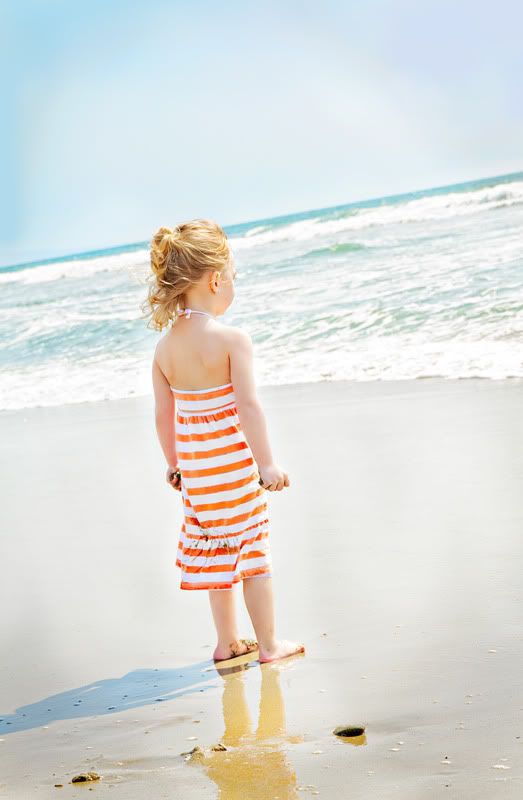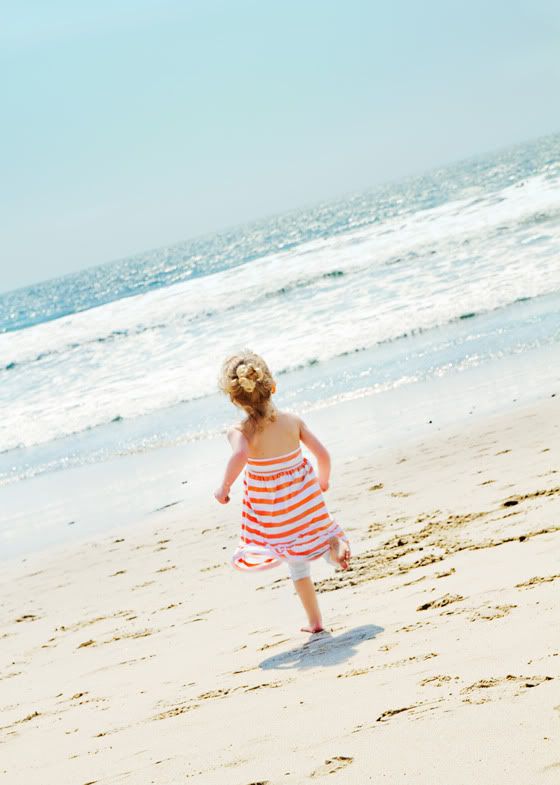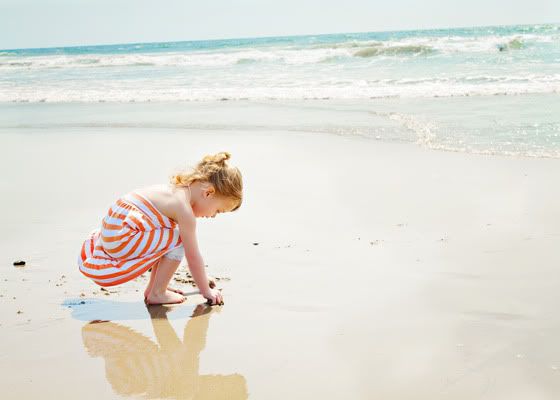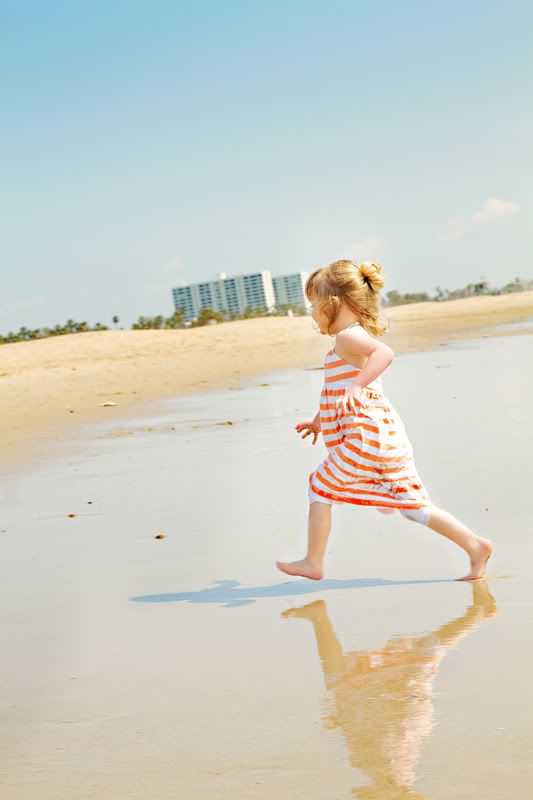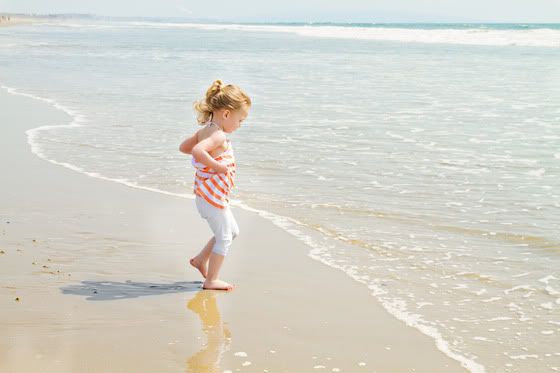 Despite her holding up her dress, she was HUGE WET mess by the end. I didn't care one bit though, because she had so much fun and it was great to watch.