So, I have to laugh when people tell me that my kids and I are "so put together" and "How do you do it all". It makes me feel GREAT, but here's my secret....really I don't. I only wish. The reality of it is, if I have no where to go *which is most the time* me and the kids are a mess. The house is not always perfectly clean and sometimes *gasp* i am VERY LAZY. haha.
Example: Here is what pip looks like pretty much all the time...diaper, dirty onsie and making a HUGE mess of my house. She is a cute little mess though. hehe. THANKS for emailing me and always leaving me such fabulous compliments...each one always means a lot.
My CUTE naughty little kitten...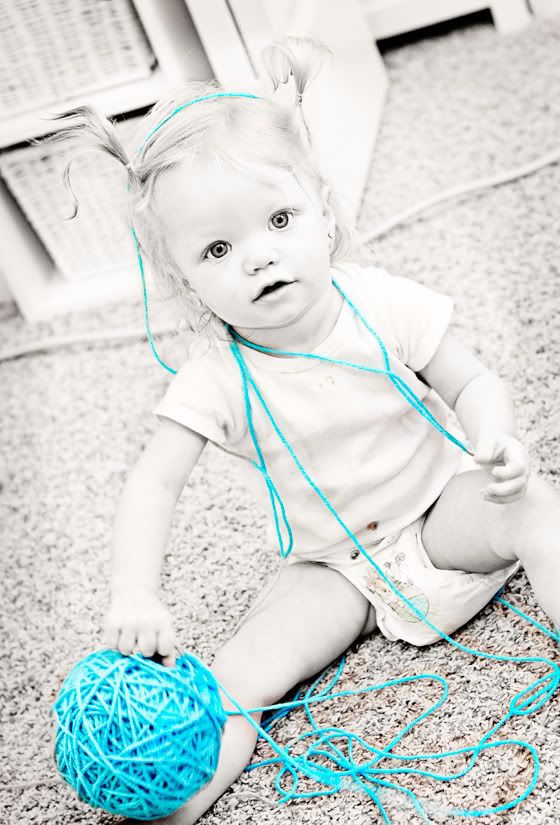 Yes. I hand roll all my yarn because I think it is cuter. Craig thinks I am really OCD. haha. I sit and watch a show with the kiddos and go to town. :)