We braved the cold on Saturday and rode Front Runner down to SL to see the lights at temple square. We went with the Howe's and Craig's cousins and aunt & Uncle the Eggleston's. The kids did so great on the Train and really loved it! When we got to SL we took Trax to the Gateway and did a little window shopping. Then we went to see the lights, then dinner, then back on the Train home. It was SO NICE being able to ride the train and not have to worry about finding a parking spot this year. We got home about midnight and had a GREAT time!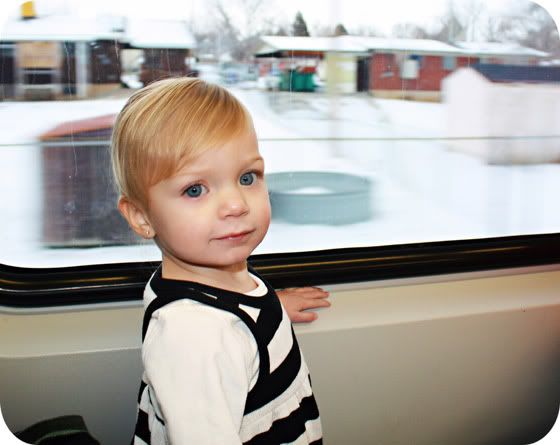 I just had to put this picture on here cause Ky just looks so grown-up!!! She is not my little baby anymore. She was SO excited to ride the train....she kept saying "ride the train" over and over again.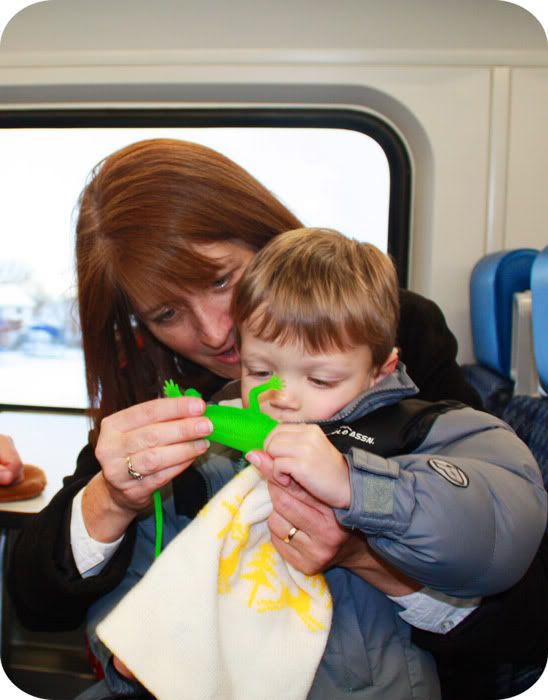 Mckay and Grandma...he loves her so much. His new toy obsession right now is his rubber lizard from Chuck-e-cheese.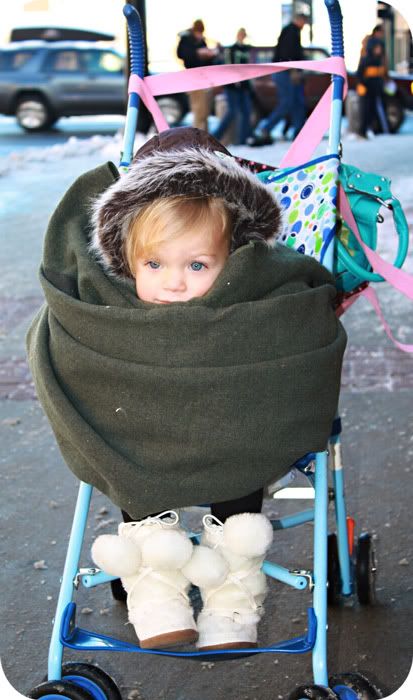 We bundled up Ky so much! She has on like 5 layers plus this blanket!
They didn't have as many lights this year, but it was still beautiful.
This is a RARE occasion when I get Mckay's real smile on camera...LOVE this picture. He really liked looking at all the fountains and stuck his hand in the water even though we told him not to.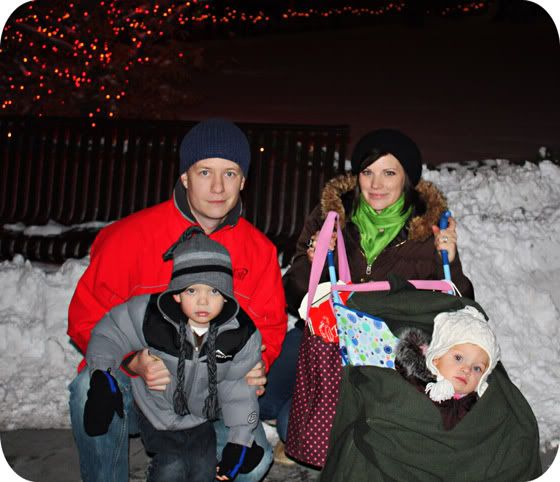 We really did have more fun that this picture looks...haha!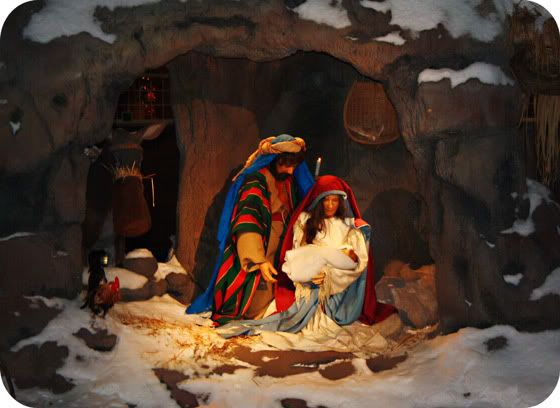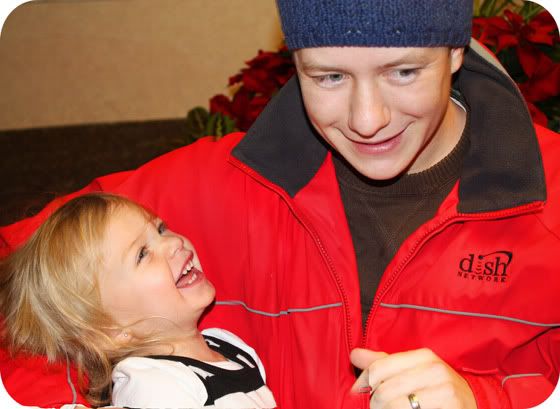 Lots of tickles while we were waiting for everyone to meet together in the visitor center.
She was trying to tickle me.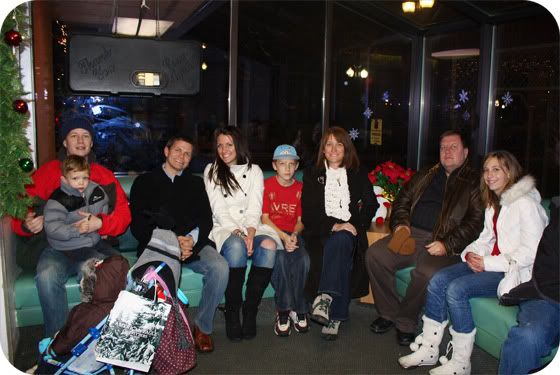 The Howe Clan at JB's resturaunt after we saw the lights. It was so nice to sit and get warm for a while.
~~~~~~~~~~~~~~~~~~~~~~~~~~~~~~~~~~~~~~~~~
So, on a TOTALLY random subject....All construction worker's out there should feel safe because I know that there is a little fairy out there looking out for them. hehe. Kylin cracks me up everyday with how silly and random she is!