First off, I have to say THANK YOU so much to everyone who made me feel so much better about my kiddos acting up. I am so glad to hear that some of you have kids that act up sometimes too. Thanks for the tips...I really appreciate you all so much and taking the time to come and make me feel better :) You're all the best! And hopefully I won't have another melt down like that for a while. hehe. We all deserve a turn right? :P
Well, on with this week. I decided I really like to have projects. I think it drives Craig crazy cause there is always some new thing I want to do or try. I think it is because we haven't had TV since we have moved into this house. No Office, 30 Rock, Heroes, 24, Chuck....ALL my favorite shows :( I am really missing them, but I decided that I REALLY enjoy sewing and so I have been doing lots of it lately. I made some cute headbands for Ky and I, there is a GREAT pattern from "Heather Bailey"
HERE
is the link.
I saw them on Elizabeth
Kartchner's
blog and had to make them. The fabric for mine is also Heathers line of fabric...I
believe
it is called "Pop Garden". I LOVE her stuff. Ky's was made from some fabric scraps I had lying around. I think I am gonna make a bunch more cause they turned out so cute :) And they were super easy.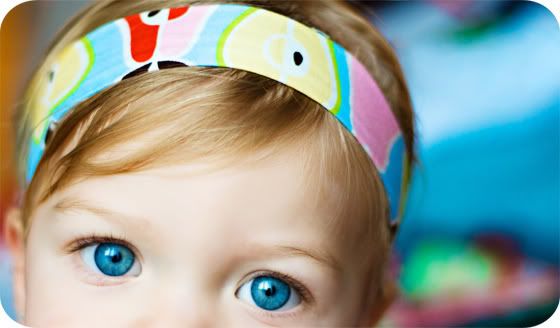 I also saw this awesome Camera strap cover from Elizabeth's blog, she found a store that sold them on
Etsy
. Well, I didn't want to pay the $25 to order one, so I decided to make my own. What a copy cat I am! But, it is SO NICE because when I am out shooting with my big L-lens it gets pretty heavy, so this camera strap is soft and I padded the inside, so it makes it pretty cushy. It just slips on right over your leather camera strap.
I think I am gonna make some and start selling them on my
SPC
site. But, if you want one right now, just let me know...they are $20 and I have lots of fabric, so just let me know what you are into and want and I can email you pictures of my fabric :)
Also, I have been wanting to recover my dining room chairs for about a year now. I am so sick of them being covered in food and stains from my kids. So, I saw this cute fabric at the store the other day and decided to go for it. Plus, Heather you
inspired
me with your couch recover :) It was
actually
pretty easy...just a little time consuming. I had to get all the old staples out with some pliers, but 3-hours and a sliver later they were off. Then I just staple
guned
the new fabric down. I think they turned out pretty cute! We will see how long it takes the kids to destroy these ones. And it was only $8 for the fabric!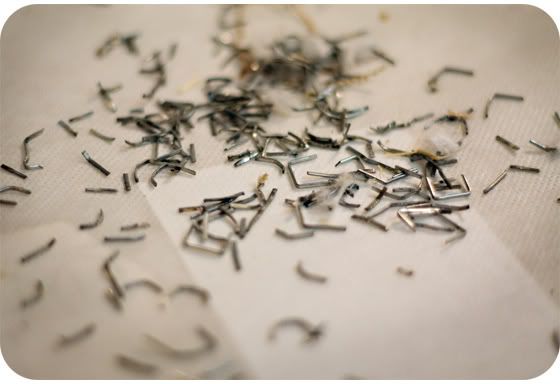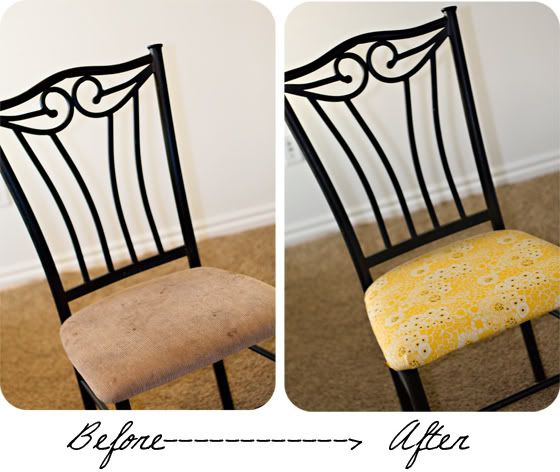 My last project....since we don't have a lot of room in this playroom, there was no room for the kids chalkboard. So, I decided to paint their book cabinet, so now they can draw all over that and they LOVE IT! They have chalkboard paint at Home Depot for only like $10.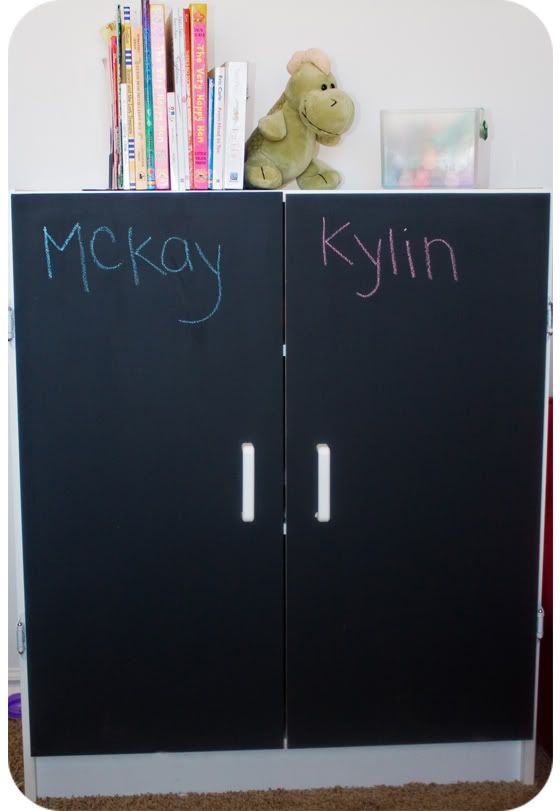 So that is what I have been up to...I think I like to be busy. Thank goodness I get to do all these projects when the kids are asleep, or there would be NO WAY I could get them done. Craig & I will just sit and watch a movie and I work on stuff :) Now I just need to work on cleaning my house from all these projects :)
hehe
.