Well, we are back and I wish I could say, "It's good to be back" But, really I LOVED CALIFORNIA and I didn't want to come home. It was gorgeous and warm the entire time we were there and the last day it was 72 degrees. We did Disneyland/California Adventures for 2-days, SeaWorld for 1-day, and the Ocean and Coronado Island another day.

The only problem was, was that I WAS SICK THE ENTIRE TIME! I totally jinxed myself by saying I maybe I wasn't going to be sick this time. It has been awful. I left a little "souvenir" of the insides of my stomach at probably every where we went. I even threw up out the car window while we were driving. I tried everything: Vitamin B, unisom, saltines, ginger pills...even some phinagrin. And, it wasn't just morning or night sickness...it is ALL DAY sickness. Anyways, I will stop complaining now because I think I found something (Thanks KariAnn) that is helping a little. It is called Zofran and the Dr. gave it to me yesterday. And it really has helped a little. Sure, I still have thrown up a few times, and still fill nauseous all day, BUT it is MUCH better than before. Ok-enough about barfing & being miserable:)
Here are some pictures and videos from the trip. We got a new video camera with our tax return too. It is tiny and fits in the palm of your hand. it's Call a HD Minoflip. We just need to learn how to hold it more steady, but I am excited to take video of my kids now. I actually didn't take too many pictures cause I was so sick, but here are some - be happy I didn't put them all on here...I TRIED to narrow them down :) hehe.
THE DRIVE THERE
It was a long drive for the kids and towards the end a little cranky. Ky cracks me up when she is onery though and is so dang cute. It is funny to argue with a 2-year old. hehe.
DISNEYLAND/CALIFORNIA ADVENTURES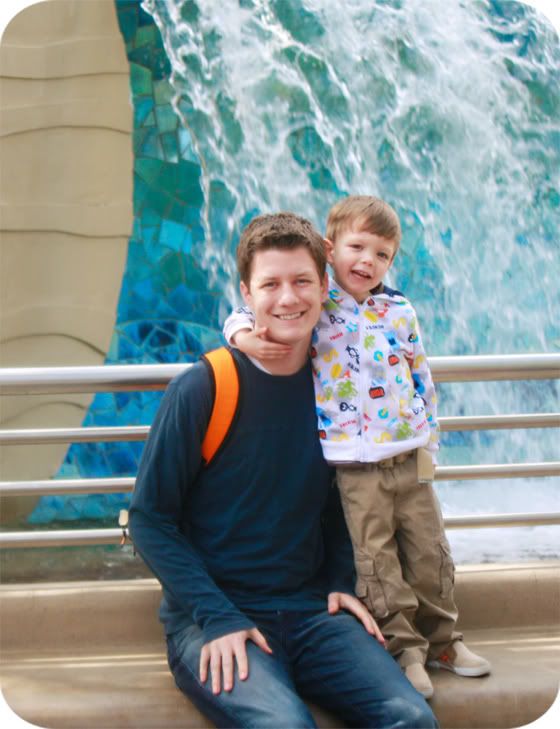 I love this picture of Mckay and his Daddy! Everyone was just so happy and excited to be there.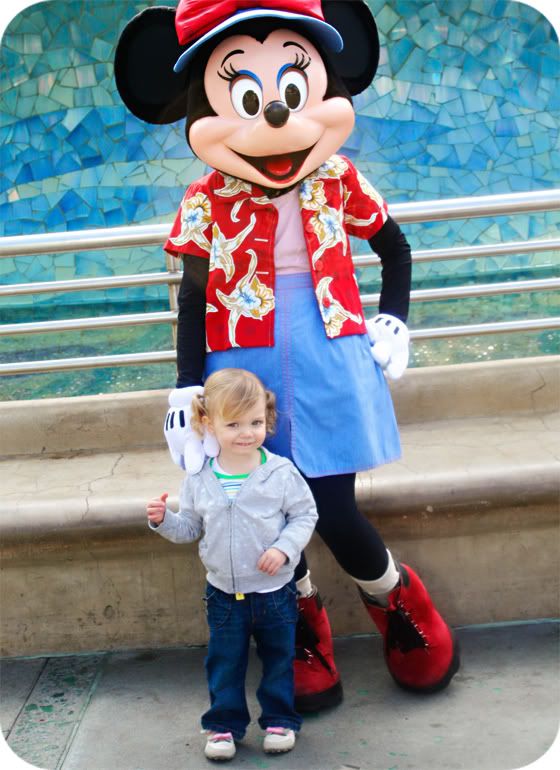 Mini mouse was one of the characters that Ky really wanted to meet because she has some mini ears at home that she always wears.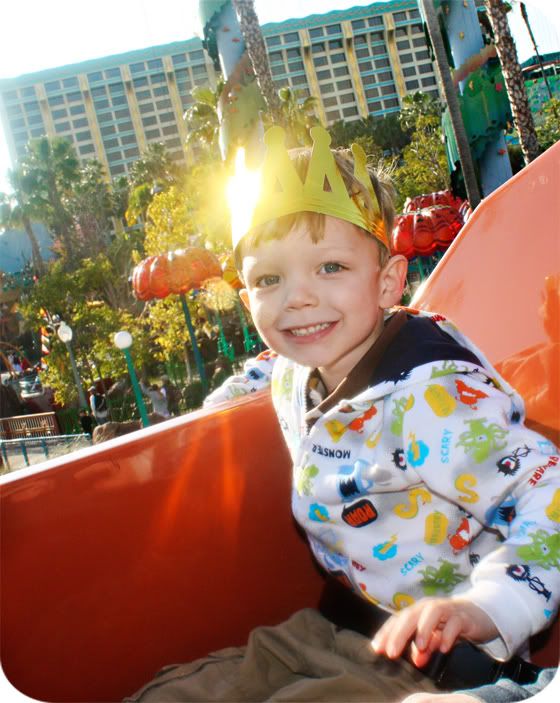 This is one of my favorite pictures of Mckay on the "Golden Zepher" because he is so happy. It broke my heart sometimes because he was SO brave this year and wanted to go on all the big rides with his daddy and he would always run up to the measuring sign to see if he was tall enough and stand on his tippy toes-Most the time he wasn't and he would just cry the most heartbreaking cry and come run to me so I could hold him. I was so proud of my big boy being so brave.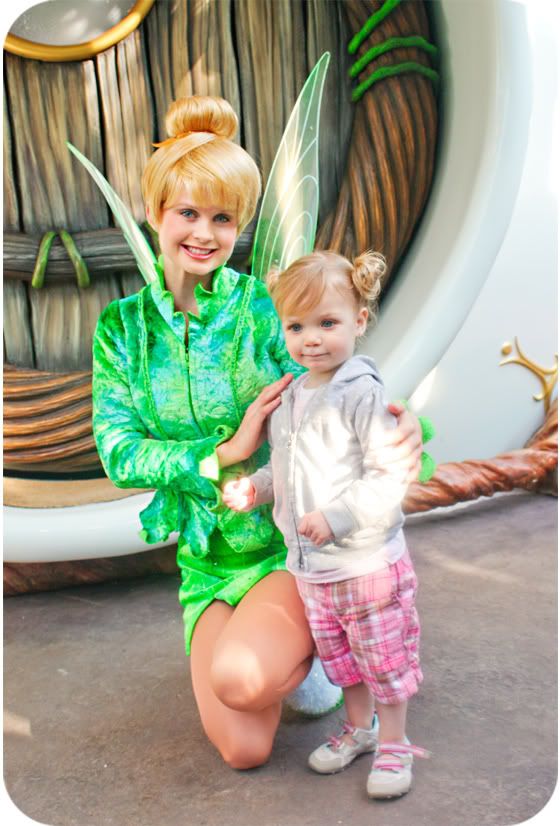 Ky and Tinkerbell...she loves Tink! She better cause this line took us 45 minutes to get to see her.
The kids loved this carousel. We went a couple times while Craig rode the big roller coaster. This was one of the only rides I could go on and it still made me super sick :)
Ky and her silly "smile"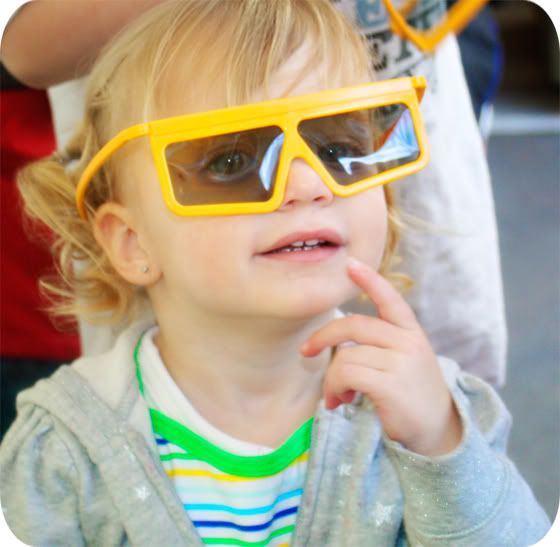 We went and saw "Playhouse Disney" with the little Einsteins and the Muppet 3D show.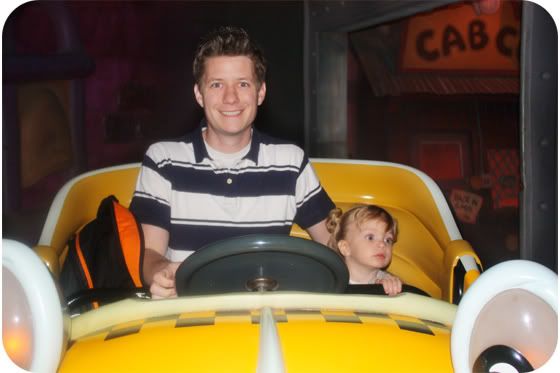 Roger Rabbit Ride. Mckays favorite ride was the "shooter buzz ride" and "monsters Inc." for Ky.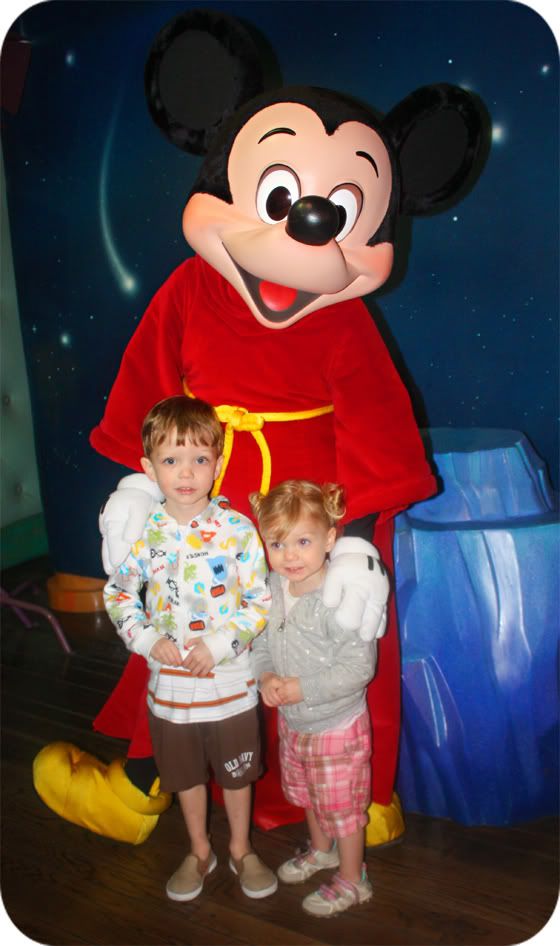 Finally meeting Mickey at the very end. I think they were most excited to meet him.
The Castle at night. Gosh-that place really is the happiest on earth. We had such a great time!
CORANADO ISLAND & BEACH
After 2-days in Anaheim we header for San Deigo. There is a little Island called Coronado that we stayed for a couple days. It is just a beautiful small little town. We walked down main street and all the shops then headed for the beach. Check out poor little Mckay in this video. He was being SO brave, so I was sad it had to end this way :)
ps. YES-I look really fat in ALL these videos we took. It seems like ever since my body figured out it was pregnant it knew what to do and is ballooning out! I am already showing a little and can't bottom up my normal pants. Has anyone else had this happen to them so fast? Is it just because this is my third kid? I didn't show with Mckay till forever. ANYWAYS...just had to throw that in there. Sorry.
The kids had such a great time playing in the sand. It was so fun to watch especially Ky who couldn't remember the last time we were here, so it was all new for her.
Even after Mckay fell in the Ocean it was warm enough for a while that he still played. He was such a trooper. I wish we had been more prepared with an extra change of clothes. Then we could have stayed longer.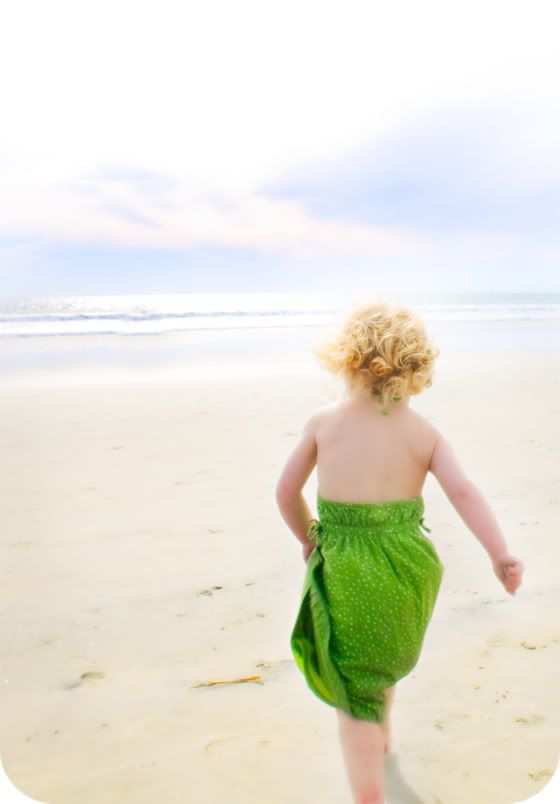 Kylin LOVED the beach. She just ran and ran through the sand and water. We couldn't keep up with her. It was so great to see her just free to run and be as wild as she wanted. Seemed like she was getting out month of being cooped up in that one hour.
She loved playing in the water too, splashing with her daddy.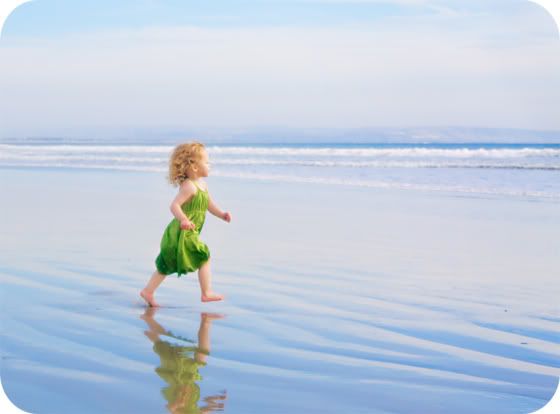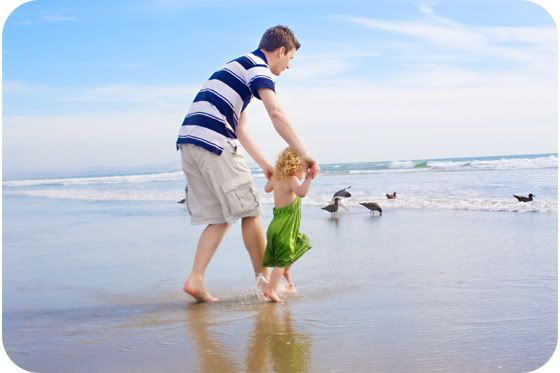 Craig drew her name in the sand and Ky though it was so great and danced around it for about 5-minutes laughing.
SEAWORLD
I LOVE seaworld, it was probably my favorite day and the warmest.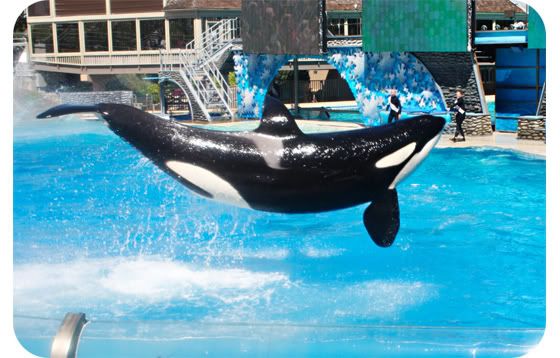 Good ol' Shamu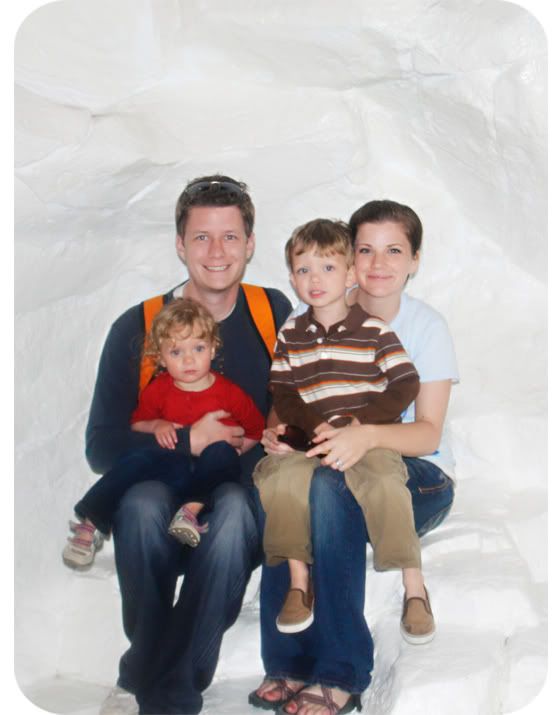 The Ar tic Cave with the polar bears. This was at the end of the day and Ky was all wet from standing by the Atlantis ride and I think they are pretty pooped! GREAT GREAT day though.
THE LONG DRIVE HOME-
OK- So I know this is a LONG post with TONS of pictures, but you have to hear about our drive home. We made it all in one day. Woke up at 7 and got home at 1 am. But, it was a VERY eventful day. First we stopped at the MAD GREEK place to get some Gyros. If you haven't eaten there before it is GREAT! Too bad I spent $1o on mine and could only take one bite :( But anyways, while we were sitting there Danny Davito came and sat at the booth right next to us! It was so weird cause my kids had jsut been watching "Matilada" I must have been staring at him cause he gave me the biggest smile. I was so embarrassed cause I had been sitting in the car all morning, sick, and was in my PJ bottoms. But, after we were done eating we went over and told him how much we loved Matilda and that it's the kids favorite. He was so cool and talked to us for a little bit and told us how cute our kids were. It was funny cause I was being SO SHY. I had never met anyone famous before. hehe.
So after the Mad Greek we get back in the car and have only been on the freeway 20-minutes, when 2 car lengths in front of us a car swerves, hits the side median, then crosses all lanes of traffic and started flipping down the little ravine next to us. Craig and I stop and are the first ones there. Craig called 911 while I climbed down the ravine. I did it so fast and didn't even think about what I might find. If they had all been dead I don't know what I would have done. The car was upside down and crushed, the driver had been ejected from car. He was all bloody and rolling around moaning. I tried to tell him not to move but he didn't speak any English. Soon after a little boy crawled out of the car and 2 teenagers who were all cut up but seemed to be doing ok. The mom was still stuck in the car upside down and we had to get a knife to cut her out of her seat belt. With some help she was able to crawl out and seemed fine also. Thank goodness by then a few other cars had stopped and come to down to help. One was a paramedic and the other one spoke Spanish. I was so surprised that everyone (except the driver) seemed to be ok. yes-they were crying and bloody, but they were alive. Craig stayed at the top and tried to direct freeway traffic until the police came. About 10 minutes later after the police and ambulance came and were able to get our statements and then send us on our way. But, I kept looking at that family so glad they were ok and thinking had WE been going 2 miles an hour faster or left a minute earlier we could have been down that ravine with them. I said a prayer and was grateful for being protected and watched over. The whole way home I was pretty jittery and emotional. I kept looking back at my kiddos thinking how much I loved them. I don't know what I would do if anything ever happened to them. I know it sounds dramatic, but when you come upon something like that it really hits you hard. I am just so grateful.
Sorry-long post I know. In short we had a GREAT trip and I am so glad we were able to go :) This is a video of Ky on the ride home. I can't help but totally think my kids are adorable. Listen to that little voice! :) I just wish that I had turned the camera the right way...sorry. I am just used to a normal camera I guess.