Well, nothing too interesting since we have been back. Just normal day-to-day life. Zofran decided to not be my friend anymore and stopped working for me for some reason and I am.....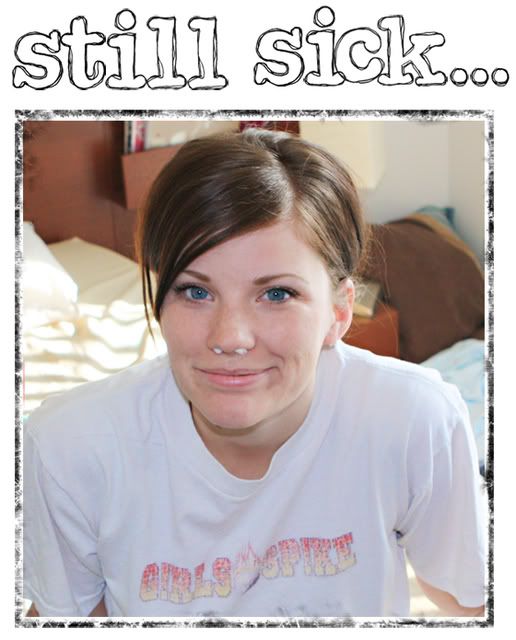 I know I look ridiculous in this picture, but my nose is so dang sensitive that when I smell stuff it makes me hurl. So-this is the way I roll now! haha. They are cotton balls. It actually works great for changing poopy diapers and cooking. I walk around all day like this...the kids and Craig have finally gotten used to it. hehe.
Craig has been so helpful though. He usually cooks and has been trying to change diapers if he is here. He also rubs my back and pretty much gets me everything I want. I really appreciate him.
Serves him right for getting me into this mess!
hehe. I feel like such a bad wife and mama right now, cause I just lay in bed and barf all day. The kids have been watching lots of Tv and I never hang out with Craig anymore because I go to bed at like 8pm every night. I am just trying to get through each day one at a time and not think about the next day or weeks ahead.
Anyways-This morning I woke up at 7 am and REALLY wanted apple pie with cool whip. I couldn't eat anything last night-so I was pretty hungry. He went to the store and got it for me :) What a healthy breakfast.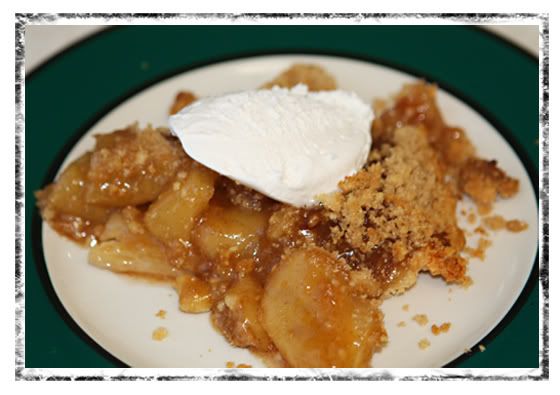 I have really been having some cravings this time around like....
baked potatoes
ice cream
mcDonalds cheeseburger (sounds so yuck right now)
I HATE chicken and chocolate right now.
Did you guys have weird cravings? And I have been having the WEIRDEST dreams lately! Some kinda kinky too! hehe. I hope that is normal. Plus, I have been dreaming about people I haven't even seen for a long time. Like my you Megan D. (don't worry nothing kinky in that one.haha) and my seeing my friend Brad Sevy from high shoool. Soooo weird. Plus, I can't stop salivating which I think might be another reason I am so sick! Anyways. I would be curious to see if any of you had weird pregnancy things. Also, thanks for tips on morning sickness. Keep em coming!
On a completely different subject, I went to a great workshop this week with Julie Parker. She is one of my favorite photographers and I was WAY pumped. It was an entire day workshop and I learned some cool stuff from her. I just wish it was a more advanced class because, there were about 10 other people there and LOTS of them didnt know how to use their cameras or know much about aperture, lighting, ISO or shutter speed. Soooo, it got me thinking that I might do a Beginner workshop on:
How to use your camera, Aperture, ISO, Shutter speed, lighting techniques, photoshop tricks & actions, and some other fun stuff. It would be a whole day workshop and we would have some models to shoot also. I have about 4 people already interested and was wondering if there are anymore of you who would want to do this. I want to see if I have enough interest to do one. I am gonna only take about 10 people. Then later on I will follow up with an intermediate and advanced class. The cost will be probably around $200.
Here are a couple pictures from the models I took pictures of. It was pretty tuff because there were so many people trying to take pictures of the models at the same time as me. So, I couldn't always get them to look at me or get the exact angle I wanted. If you want to see more they are on my photography blog. :)