**UPDATE**
Ok- So I know you all have been losing sleep over this. hehe. But, I thought I would share with you the DIAPER BAG WINNER! I decided on this Rowdy bag in white: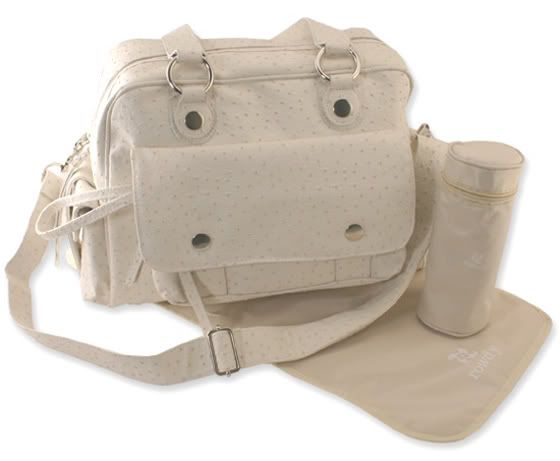 I LOVE it because it is WAY functional and it is cute like a purse, plus it is white and will match with everything (also comes in tan if anyone is interested) Look how cute it is with the model :)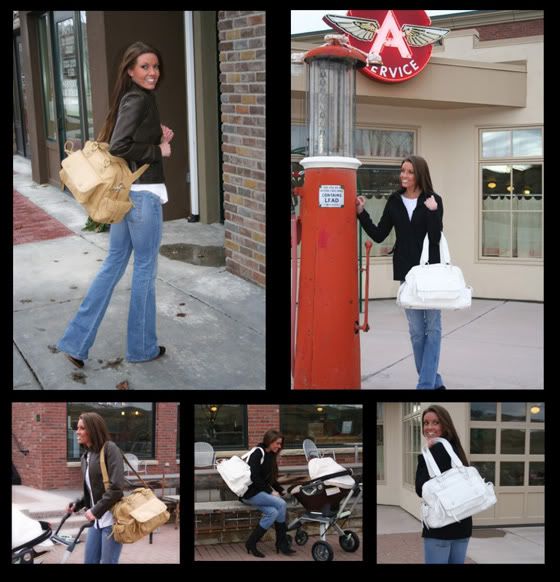 So WAHOO! I want to tell Katie THANKS SO MUCH for getting me an AWESOME deal on it...I am SUPER excited. If you all want to check out what Rowdy has to offer
HERE
is their website. Thanks to everyone for their input, I love hearing your opinions and getting your help :)
***************************************************************************

Ok- I know this is no big deal, but Craig told my since we have most the girl stuff we need that I could at least get a new diaper bag! WAHOO! I am obsessed with bags. The problem is, is that I have been searching for days on Etsy, eBay, babies-r-us and I am not totally sold on any yet.
Where did you get your diaper bag from....do you like it??? Do you have links to some cute stores? I want something really
functiona
l and dang
cute
too! All the ones I REALLY like are about $85 and I can't spend that. Here are some cheaper ones I found so far...do u like any of them???