Summer is of course my favorite season...I love SUNSHINE it just makes me happy. It's nice to be outdoors and the kids are just really loving it . Here are a few of my favorite things so far...
Fresh summer roses in morning and they smell so AMAZING!


Waking up to this face every morning with the sun coming through our window :) Craig has only 1 class this summer and it isn't in the mornings anymore-so I get to see him every morning. Don't kill me for taking this picture honey!

Summer night storms- the kids love the lightning and will sit and look out their window at what they call, "The show"
Having a fenced in yard for them to play in is so great. They will hang out for hours on their swing set. Mckay can get so high on this!

Ky just loves to hang on the swings and go down the slide.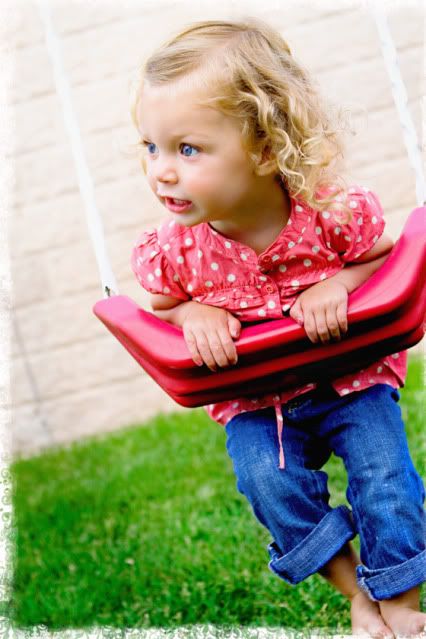 My sweet little babies...

I am trying to keep up on my scrapbooking....so I already have a page done :)

I know there were will loads more fun summer stuff to post later like: County Fairs, swimming, camping, sprinklers, popsicles, fireworks, parades, hiking....
GOSH I LOVE SUMMER!