I decided I REALLY need to get back into the habit of posting on my blog more! I have just been so busy lately with Etsy and I need to get on and check everyone's blogs, clean my house and just CHILL!


So- my house has been a DISASTER with all my sewing projects i've been doing lately, so I decided I really needed a designated sewing area since I will be doing lots of projects now. Since space is limited, we came up with the 2-car garage...which has worked PERFECTLY because we don't park our cars in it. There is SO much room and it is nice and cool out there. Here are a couple pictures of the finished project. The pictures aren't super cute...I wish you could see it in real life cause I really like how it turned out and it is so super functional for me. PLUS- I had a lot of the stuff already...just needed to add the cutesy touches and it was WAY cheap.
I always hate it when people find cute things and never say where they got them from- so I though I would share with you all in case you are doing a project on a budget too.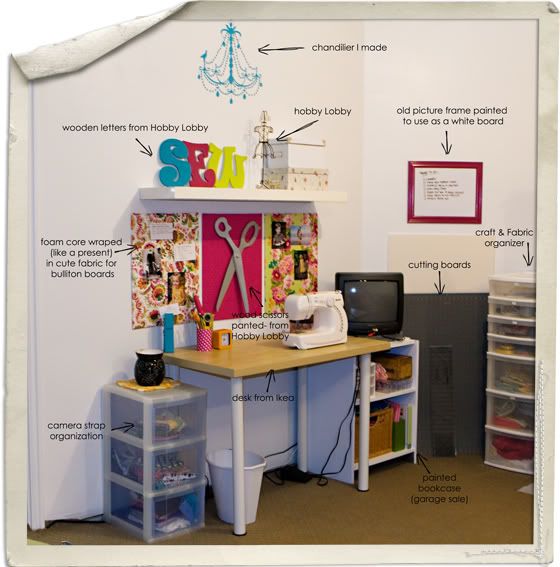 On the opposite side of this (behind where I sit) is my ironing board and a nice cushy chair for the kids to sit in and watch a show or Craig to hang out with me. There is LOTS of room for me to spread my projects out on the floor and cut things too. The carpet is from my other house when I had a studio.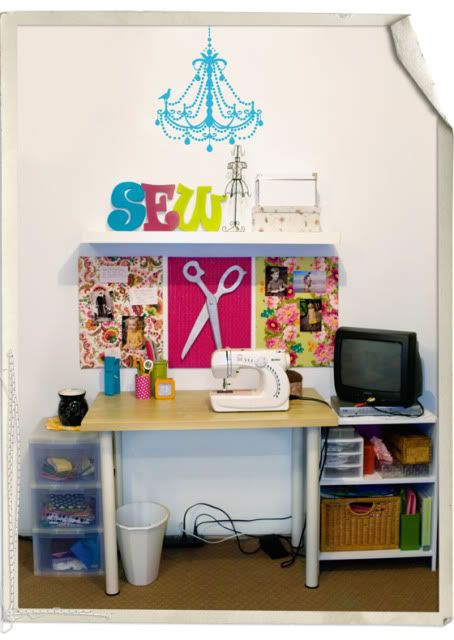 I am happy it is all done and super organized finally-now my house wont be covered in scraps of fabric anymore :)
These bulliton boards only cost a total of $7 including the fabric. There are just 1/2" foam core from Walmart wrapped like presents with cute fabric - the fabric is secured with duck tape on the back of the boards. Then I nailed the boards to the wall and I use fabric pins to hang stuff on them. Would be way cute for an office or maybe a kids room too.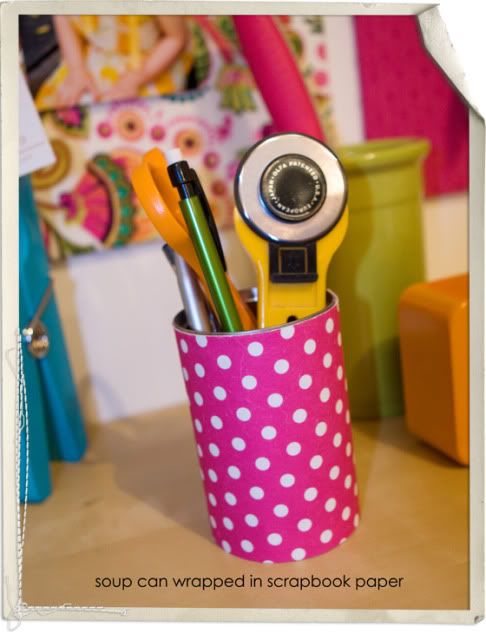 ---------------------------------------------------------------------------------------------
SOME OTHER THINGS WE HAVE BEEN UP TO:
My brother Jake came home from his mission, so we went to pick him up from the Airport. It was SO great to see him :) and we are so proud of him!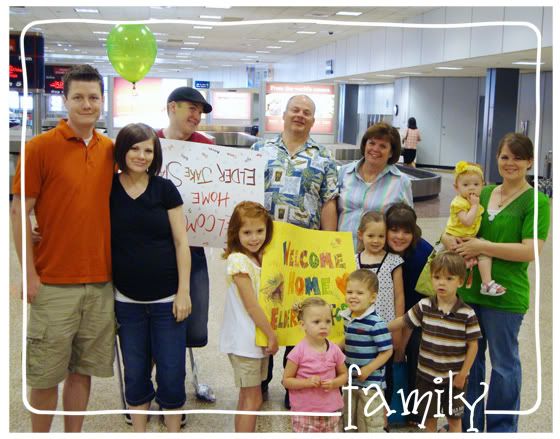 Can you see how happy my dad looks...Thanks Kim for letting me steal these pictures from your blog. Being a photographer and all you would think I would bring my camera more places!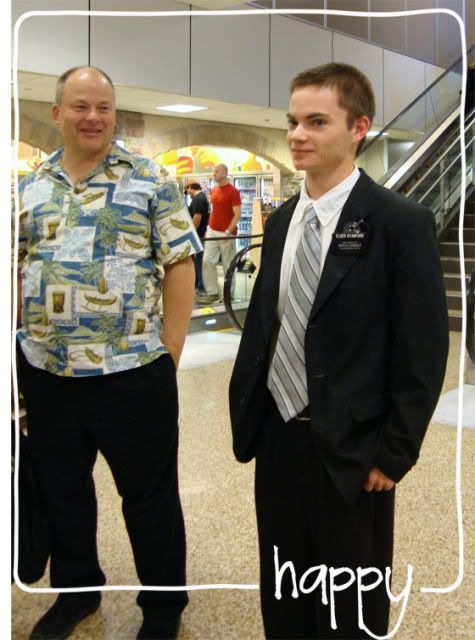 -----------------------------------------------------------------------------------------------------------
Since it has been so rainy lately we have had to be creative keeping the kiddos entertained. Mckay loves building tents...but even more than tents he LOVES HE-MAN!
Which, I loved when I was a little girl. I was the BIGGEST tom-boy ever. All I watched was GI-Joe and He-man and played with action figures. So we built them a tent under their bed and they watched He-man...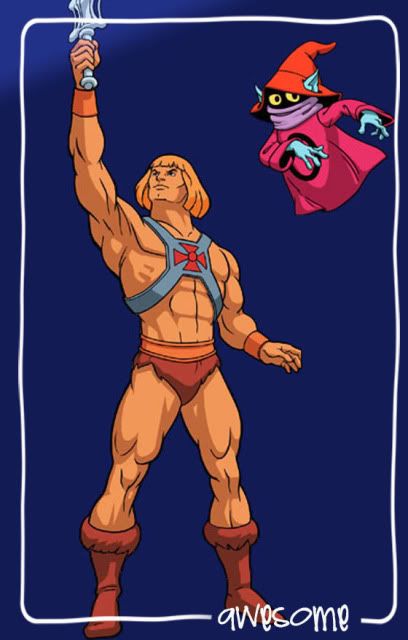 "I have the power"....wow I am a nerd.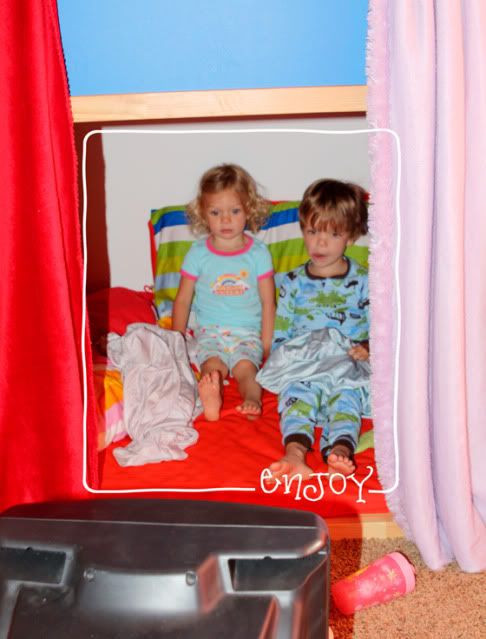 That is what we have been up to in a nut-shell....hope everyone is having a fun summer so far! We are going to see the new Transformers tonight and I can't wait!
ps.I just finished my friend Kristin's rag quilt, so if you want to learn how to make one, I will be posting pictures and instructions in the next couple days- so check back :)