I have been SO BAD at taking pictures of our family lately...I just have not been in the mood, plus I am laying down or sitting with my feet up for most of these pictures. Bed rest is not so fun :) And I haven't been updating our blog either. But, here are a few things that we have been up to...some are not the best pictures, but at least I took them right :)
Mckay has always been scared of the water, and so we decided to get him swim lessons this summer. He did AMAZING and got over his fear of the water on the first day. It went so well that we enrolled him for 2 courses for the entire month. Mon-Fri everyday for 1/2 hour. HE LOVED IT! Now puts his face under water for a long time, knows how to breath out his nose, and even can kick and do a few strokes. He is our little fish and loves to swim :)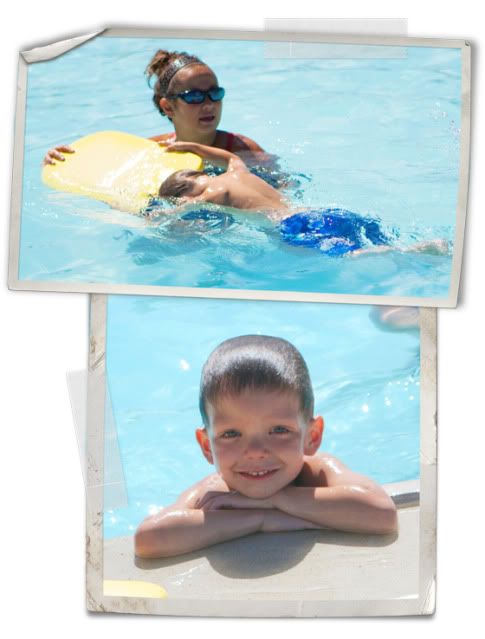 DISCOVERY CENTER AT GATEWAY:
If you have never taken your kids here I TOTALLY recommend it. So fun! There are 3-floors of fun interactive activities for the kids to do. It is a little pricey, but my best friend Amy invited us to come and she had a 2 for 1 coupon. The kids had so much fun and could have stayed for days :) It was so good to see you again Ames !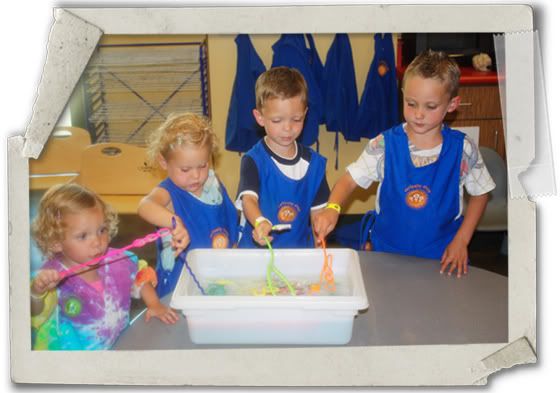 This was the bubble activity class, they kids had a blast trying to make HUGE bubbles.
Ky even picked one up and it didn't pop till someone poked it.
The Crane entertained Mckay and Tyler for a long time.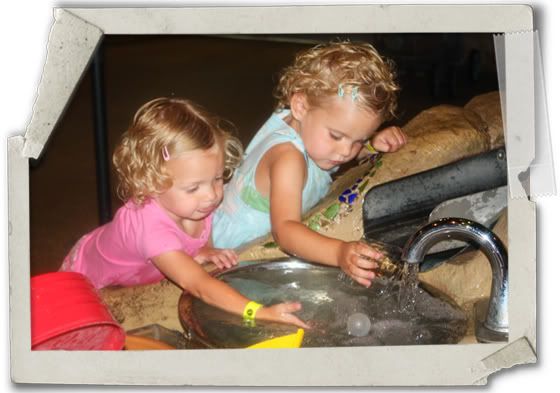 They all had a blast playing with the water center. I wish I could have taken pictures of all the cool stuff that was there.
STANFORD FAMILY CAMPING TRIP:
With me being on bed-rest and Kim's kids being sick, we decided to just do a one nighter somewhere close. Mantua in Sardine canyon ended up being the spot. It was just the right amount of time for me :) Too bad I couldn't do anything but lay around..but I know the kids had a blast.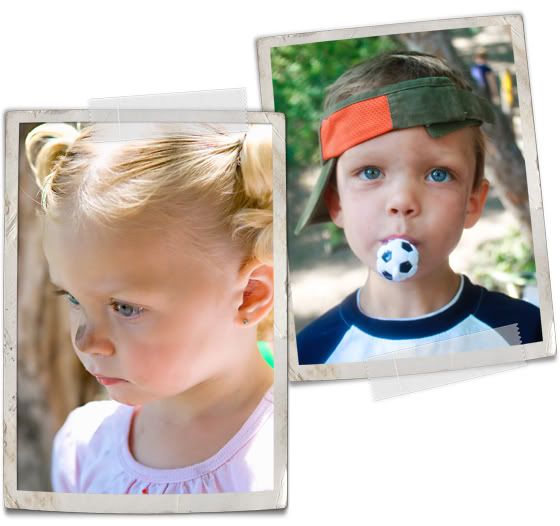 The kids got dirty about 10-seconds after we got there...I should have taken pictures when we left because they were almost COMPLETELY brown with dirt that would not come off!
I don't know if you have ever heard of the game "Ninja" but it was a blast. I only played a couple games before I decided stretching in weird positions was not a good idea. SO FUN THOUGH!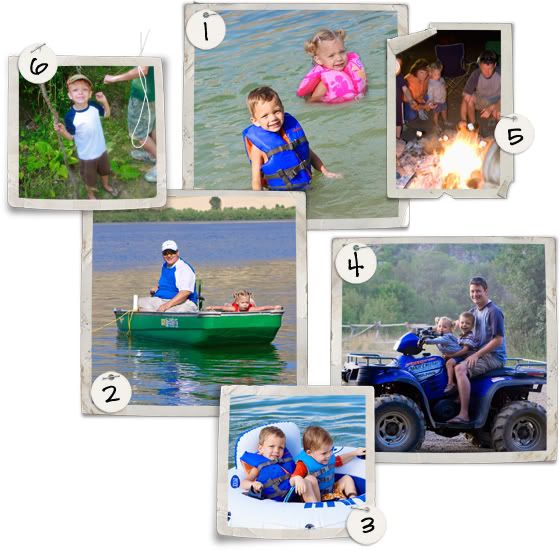 1. Swimming in Mantua Lake...I am surprised they didnt get some weird skin infection being in that dirty lake :)
2. My dad brought his fishing boat and the kids loved ridding in it. Kylin thought she was "THE QUEEN OF THE WORLD" Hanging on and leaning over the front of the boat.
3. Mckay and Tyler getting pulled behind the VERY slow moving boat. But, they thought it was fun.
4. Four wheeling with daddy. You can see the looks on their faces...they had a blast :)
5. Roasting marshmallows of course. Kylin just wanted to set all hers on fire.
6. Our mi nature hike to the non-existant river. Thanks Janna...hehe.
When we got home the next day, I washed them 3 times...once with a scrubber brush to get the dirt off! It was magical dirt or something cause it did not want to come off. I ended up having to throw their clothes away after washing them 2x with no luck :)
SO YOU THINK YOU CAN DANCE PARTY!
Since I took at trip to the hospital (no worries everything is fine) and missed the SYTYCD party I was going to, we watched it a day late and had our own little party. We ate on a sheet and had lots of party food. The kids LOVE the show and put on their own little performance! What a bunch of weirdos. I just wish that Kayla had won...