FINALLY our computer is fixed! WOWZERS I was going through some serious withdrawals. I couldn't check anyones blogs or barely my email. So anyways, there has been lots happening the past few weeks since I have posted last. I will have to do a "catch up" post later with some Thanksgiving, black friday, cookie houses and some other fun stuff we've been up to.
But, I am just gonna hurry and post Piper's blessing day first :) It was such a WONDERFUL day! Craig gave a beautiful blessing and I got to hear both of my sisters bare their testimony's which was so so great. I am thankful to our families that were able to come and be with is on this special day especially driving through all the snow. We had a yummy waffle bar after church was over and were able to hang out for a few hours and just talk. What a good time! I wish I had remembered to get pictures of everyone that was there! darn :( I just have to say that I love my little Piper and I am so thankful she is apart of our family! I can't imagine my life without her.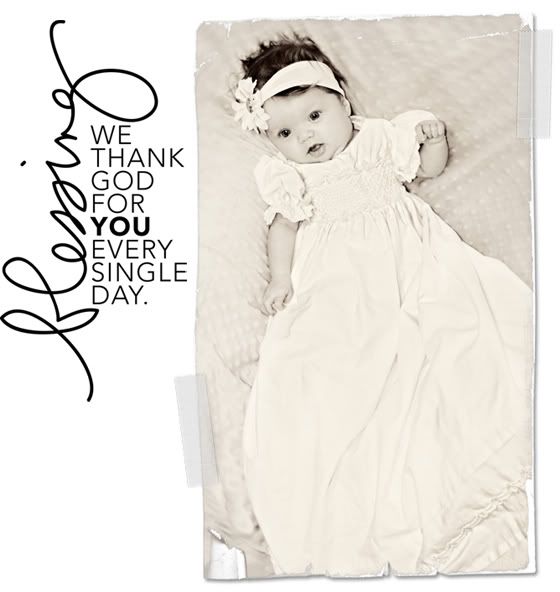 Her dress was pretty big on her, but I still liked it because it had a cool vintage feel to it. It was SOOO long! and It did come with a bonnet...but Craig isn't a fan :)
Look at that sweet wittle face...I seriously cant kiss her enough. She is starting to smile which is SO MUCH FUN for us!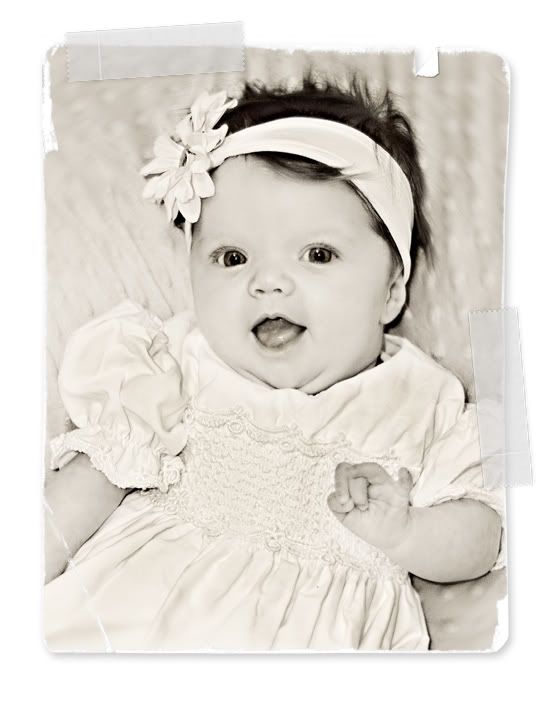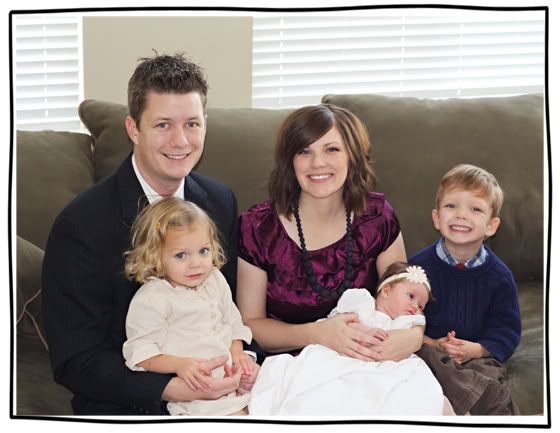 The family picture of course. I still can't believe we are a family of 5!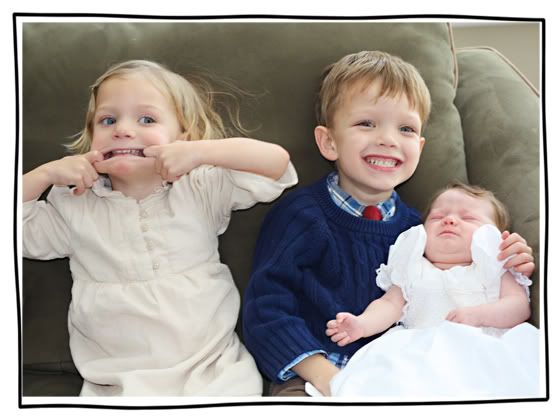 I couldn't get a decent picture of them to save my life...they were way to wired with grandmas 2 feet away. Poor piper. hehe.