Like lots of other people out there, I have made some New Year's resolutions. I decided to only do 5 instead of the huge list of things that I need to improve on :)
Hopefully I can handle five!
So here they are: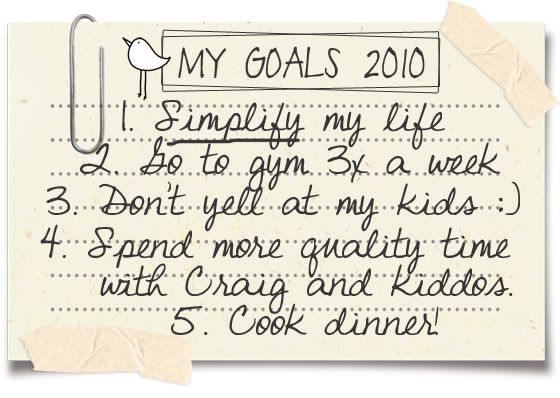 I also started a challenge with this New year. I am sure you have all heard of it...the "365 Day Challenge." You take a picture a day. It is so fun because you take pictures of everyday things that are random and will totally mean something to you later on in life. LOVE IT! I think when the year is up I will make a book. I have re-vamped my blog so all the links to my other blogs are at the top
kinda like a website
. So just click on where it says "365 Challenge" and away you go! :) Here was the first picture I took of the New Year...
One of my other goals was to cook! Now that Craig works late he wants to come home to a cooked meal by Yours truely. So, I need to learn how to cook :) Everyday I am going to try out a recipe and post it on my "Mama's Bistro" blog with a picture
the link is at the top of my blog too.
They are going to be sorted by different categories so that things are easy to find. So check it out if you want some new recipes. Here is what I made yesterday for dessert sorry the picture is blurry. Craig bought me that
101 Gourmet Cupcakes
book and I LOVE IT!
And lastely I FINALLY pulled out my lights and took some new pictures of my kiddos. It has been a while and I just had to bite the bullet and do it. They are not great picture takers
probably my fault for taking too many pictures all the time
But, I had to bribe them with going to Grandma's and playing at McDonald's to get these shots, and I still only could get 1 of Mckay. These pictures are now filling the wall in my living room :) So here are my little cuties...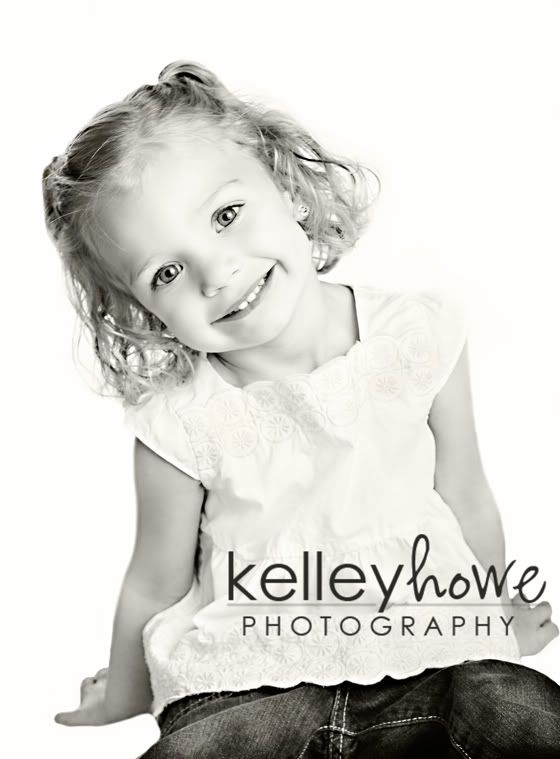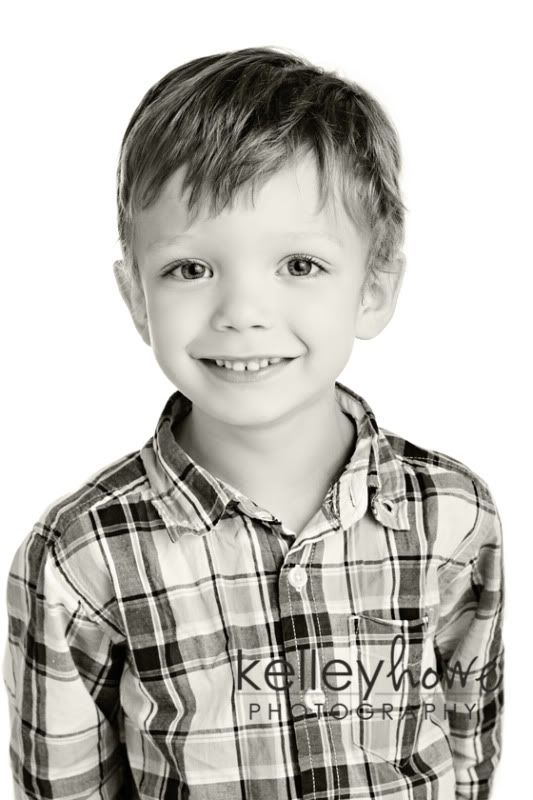 I hope you are all having a WONDERFUL New Year so far :)