despite us all being so freaking sick for a week (we are doing much better now), there has been a lot that went on. So here is a recap of about a week of life at the Howe's :)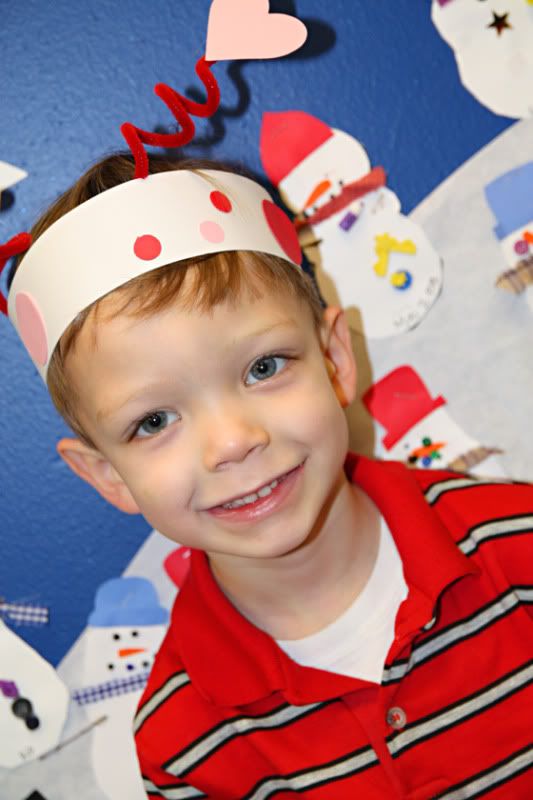 Mckay had a Valentines Party at his Preschool for all the Mom's and it was so freakin' cute. He has THE BEST school ever and I am so glad I got to go and see all the fun projects he has been working on.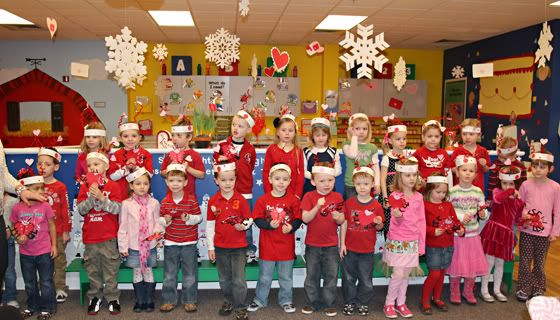 I wish I had brought my video camera! Because they sang 4 of the cutest songs with hand motions and everything. SO ADORABLE!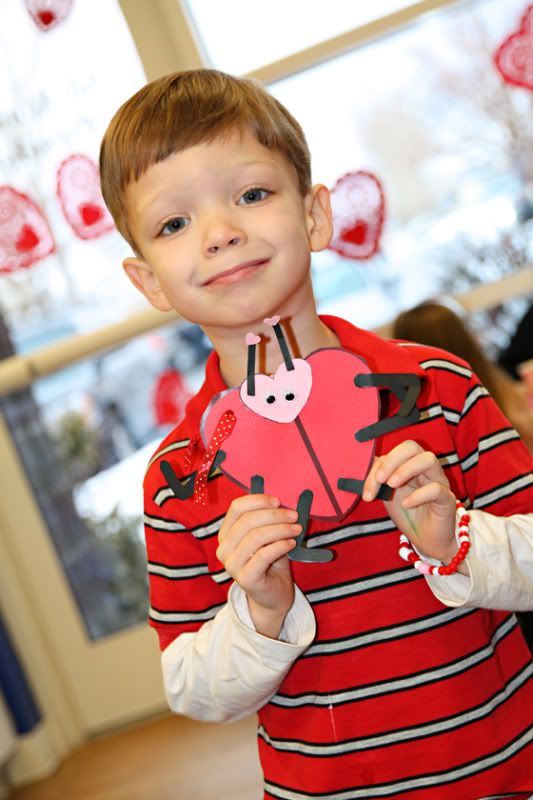 The "Love Bug" That he made for me
Me and my little Valentine :)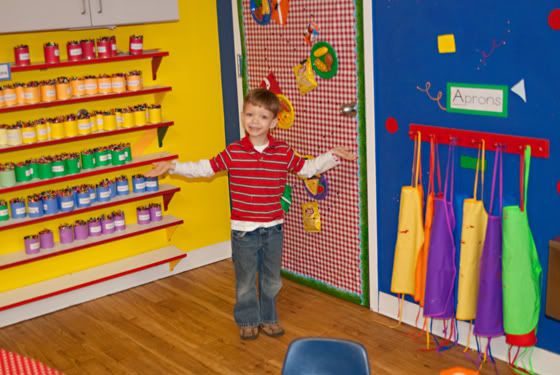 He really does have the CUTEST classroom. I am so lucky he gets to go to school here. What a fun hour to spend with just my little guy. It's very rare when Mckay and I get to spend time just with each other and I loved it.

So so so much food. We didn't even eat half of it...this actually isn't even all of it :) I wasn't feeling very well so I didn't eat barely anything :(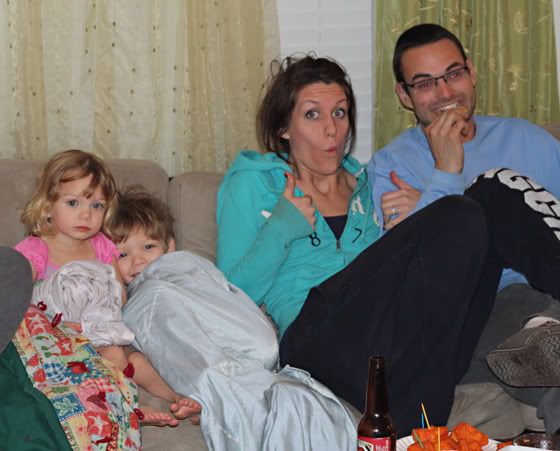 Stacie and Stratton Surprised us and came up to Party with us! LOVE THEM...they are always so much fun :) and my kiddos love them.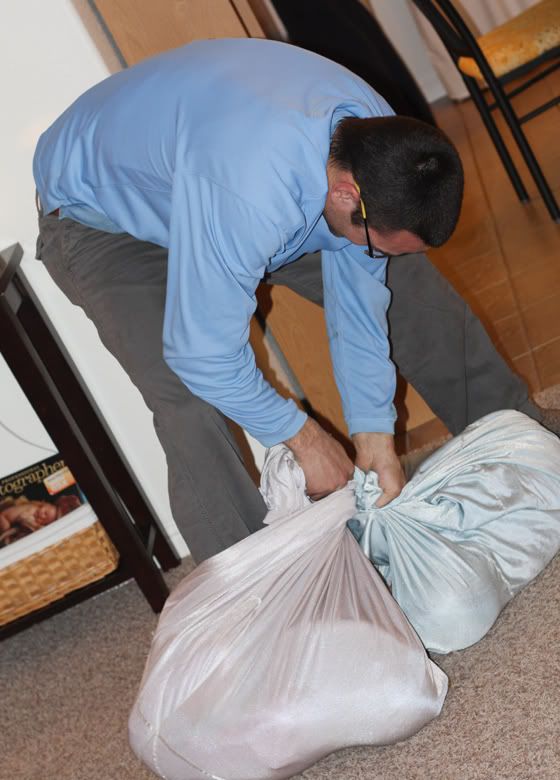 Poor Stratton, most the time the kids were climbing all over him and wanting them to play with them. I don't know how much of the game he got to watch.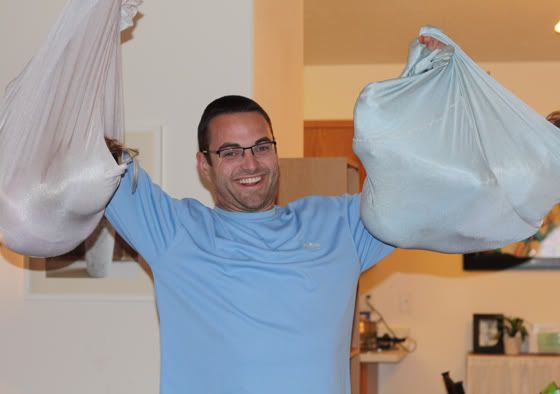 Maybe we should have just left them in there and hooked them to the door or something. hehe.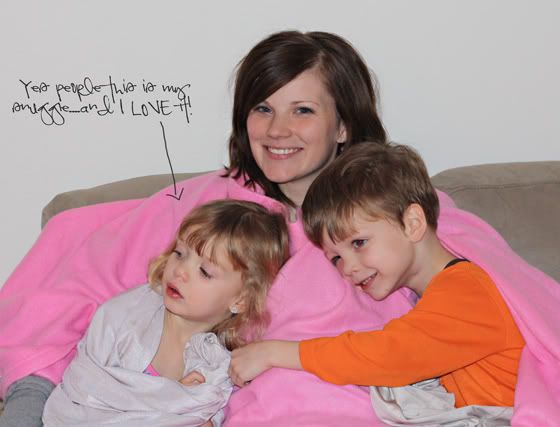 I am lucky because MY snuggie comes with these cute SNUGGLERS :)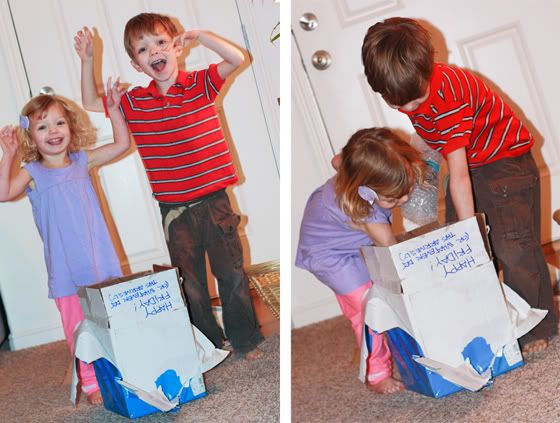 So- Stacie & Stratton (have I told you how awesome they are yet? hehe) sent us a package in the mail with all kinds of fun awesome treats. "The Blue Box of Wonder" she called it. When the kids found out it was addressed to them, they freaked out and went to town ripping it open.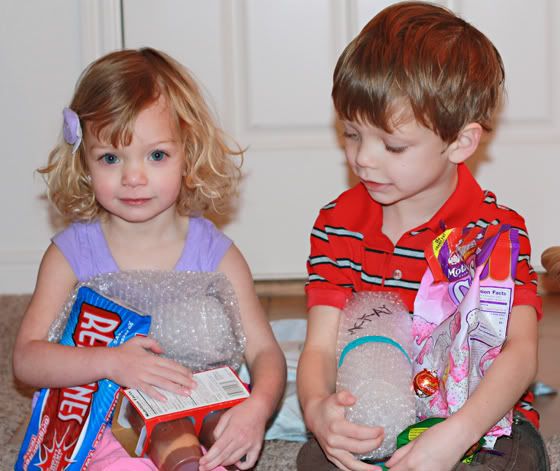 All of their favorite things....Bubble wrap, pudding, red vines, animal cookies and CANDY
She even wrote them special little letters which they thought was so cool. And ones for Craig & I too :)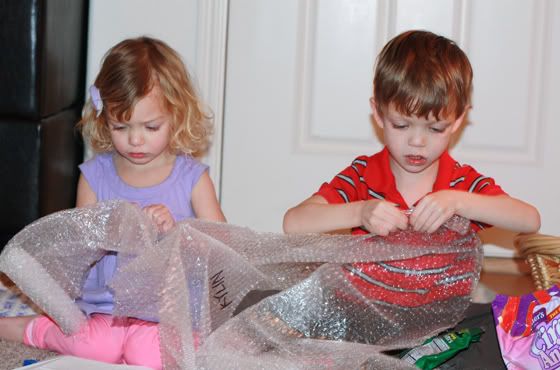 Look at the concentration on their little faces....they did that for about 1/2 hour.
Then they decided to jump on it cause it made more noise that way :)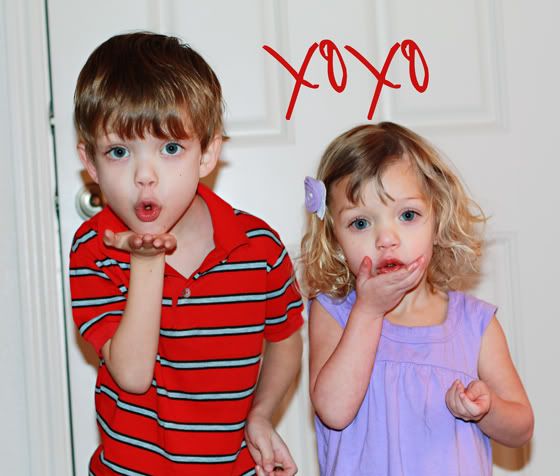 THANKS STACIE & STRATTON.....WE LOVE YOU!!!

The kids LOVE LOVE bowling, so we got to go spend the day with my awesome parents and take them to bowl on base.
It was so cute watching Ky pick up the 6 lb. ball, which you would think was 20 lbs by watching her. I guess when you only weight 23 lbs then a 6 lb ball IS HEAVY! She only dropped it once. hehe.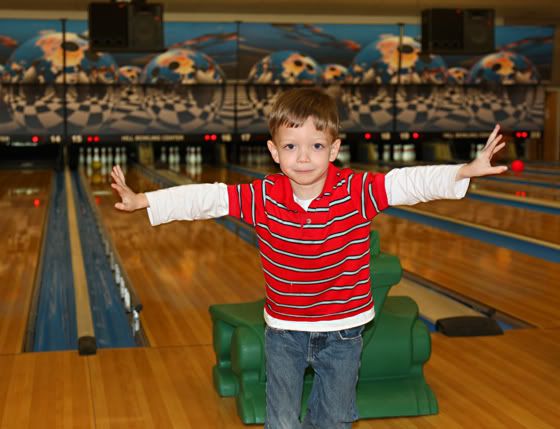 K- everyone was laughing at me, so my mom had to take a picture. These are my little brother Joe's shoes. He is 17 and 6'1 and his feet are HUGE HUGE. I didn't want to go to the bathroom with no shoes on and I didn't want to take the time to put my boots on and so I was wearing these things around. He has to be like a size 15 or something!
So that is the summary of the week...
I hope you are all having a WONDERFUL valentines day!!!