I have 3 VERY sick little kiddos and past week has just been so awful trying to take care of them and seeing how miserable they are :( Kylin and Piper are on antibiotics, but I wish there was more I could do. This is what our house has looked like this week..
I just got back from Now Care at 8 p.m at night because Piper's cough got so bad she was throwing up. They had to take an X-ray of her chest to make sure she was ok. She does have RSV, but there is not a whole lot they can do about that :(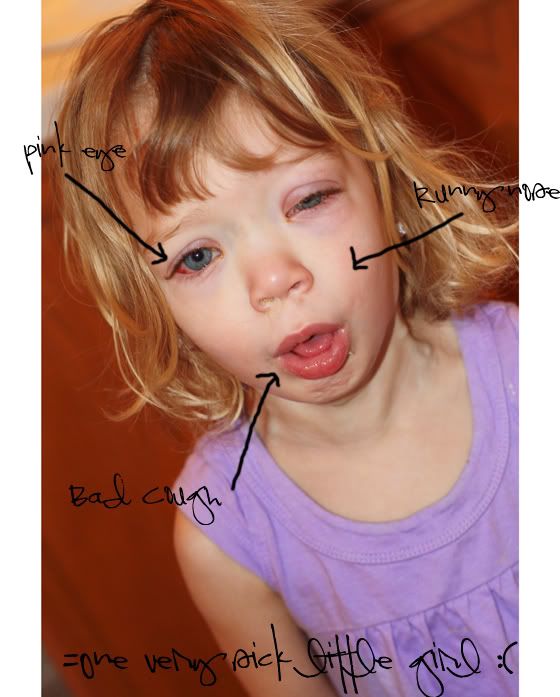 My poor little Ky is just miserable! I don't think she has ever been this sick before. Her and Piper on are Antibiotics for their eyes.