Well, I decided to go get my hair trimmed and my bangs re-done and after a little persuasion from my hair stylist and Craig, I came out looking like THIS: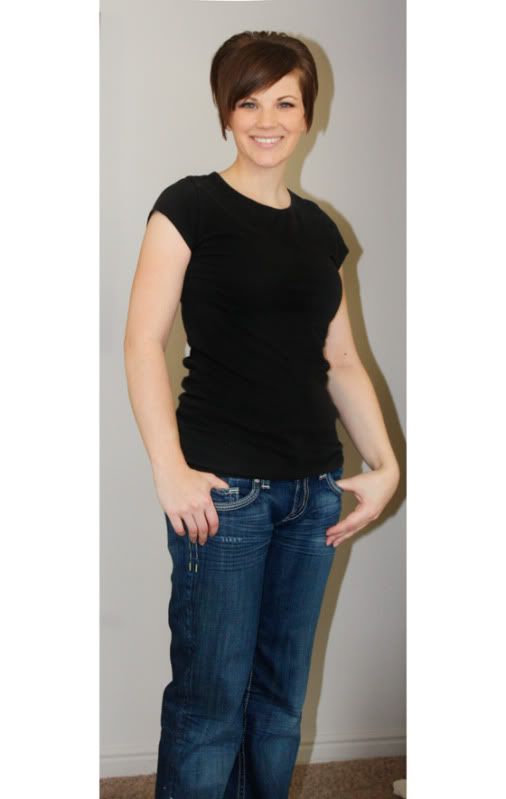 AHHHHHH! I have always been pretty brave with my hair, it is just hair right? Well, after I saw it I
BAWLED
the entire day. Such a shock. But, I am liking it SO MUCH better today. It is actually REALLY easy to do and kinda fun and
punkish
.
hehe
. I decided I can either be sad and hate my hair OR try and have fun with it and have a good attitude about it. So, I choose to have a good attitude :)
My hair grows SO SLOW...but oh well it is just hair right? Is it really awful? You can tell me the truth :) Piper and I are twins now with our crazy hair! hehe.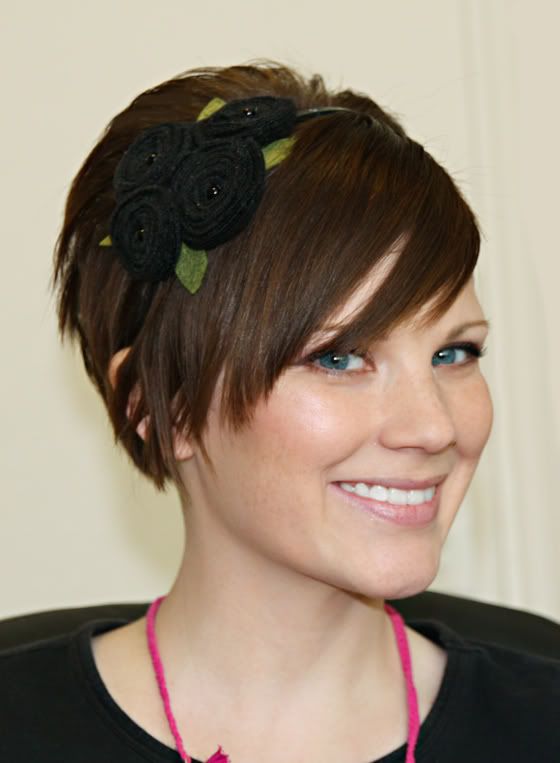 My sister made these adorable hair things for me and my girls and that I wanted to show off. Kim is like Martha Stewart on STEROIDS. She is AMAZING I tell ya :) THANKS
KIMBO
.
These are little cute flowers (you have seen them before on piper) you can put them on headbands if you have a little baby or just clip them in your hair. SO CUTE!