Piper is 6-months already!!! I want SO BAD for her to just stay little. This is my favorite stage right now...6 months to 1 1/2 years old. SO much fun cause you see their little personalitys come out and Piper has such a cute one. She is such a good baby, so smiley and happy all the time (unless she just got 4 shots). It is funny, I always say I don't have favorite children, just favorite stages :) Anywho, here are Piper's stats and OF COURSE a few pictures!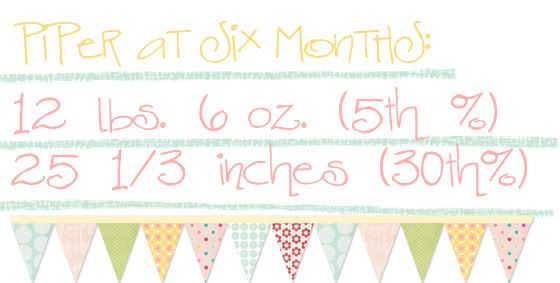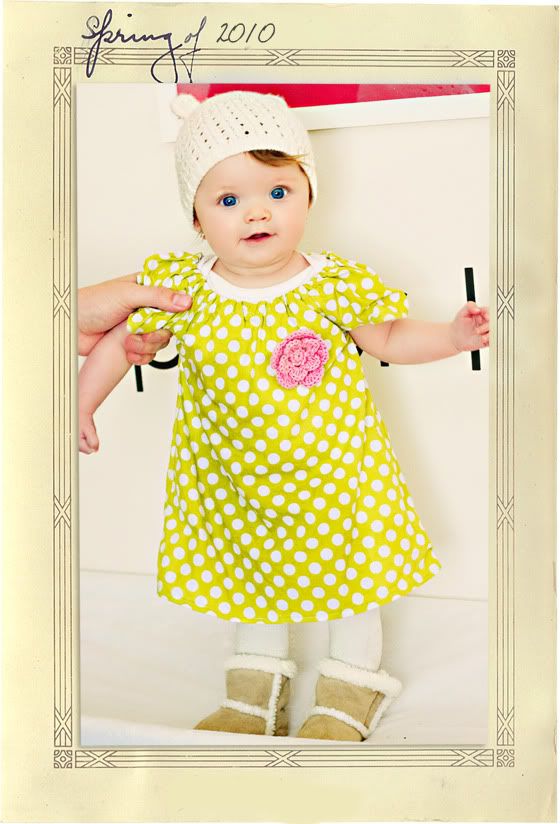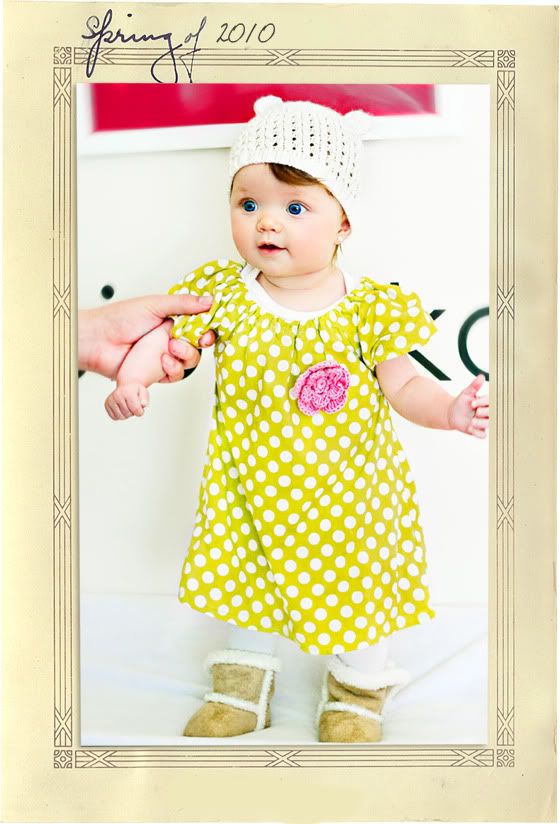 And for those of you who don't check the scrapin' blog....I has to scrap these pictures right away cause I love them so much :) So bright and springy! Going to be making my 12x12 book again soon.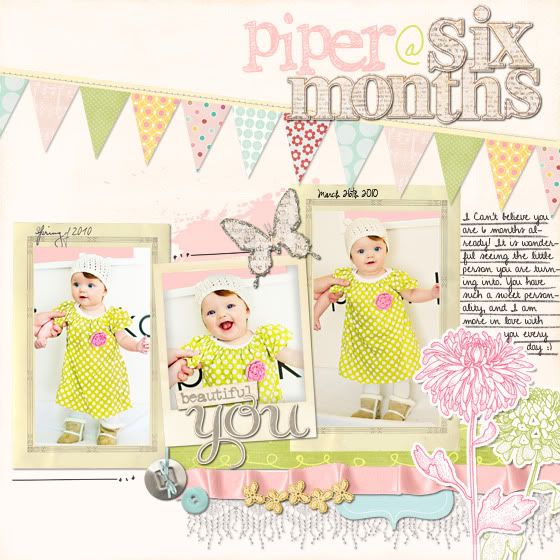 Doesn't she just make you smile :) Well...she makes me smile and so so happy!
ps. just wanted to say thanks for everyone leaving their emails and being so sweet and kind with your comments :)