It have been raining and cold so much that I thought we might just skip summer this year. :)Thanks goodness it is finally here! I NEED sunshine...it is like energy for my soul! Beside getting ready to move, we have been trying to fit some fun stuff in there for the kids. Splash park, T-ball, Toy-story 3 and good ol' Mckey D's. Here are some fun pics...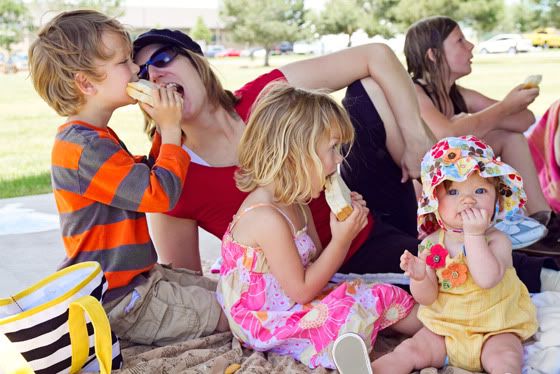 We had lunch with my mom and sisters and the cousins at the splash pad on Hill, to plan the menu for our Moab trip next week...can't wait! I have NEVER been to Moab, so be expecting lots of pictures of course!
I am sooo in love with this little girl....just seeing her sweet blue eyes can melt away any sadness or frustration I have. I asked Craig if I was this in love with our other kids when they were babies...he said "Yes". Don't get me wrong, I love my other kids right now too. I just really LOVE babies and have a special place for my little Pip right now.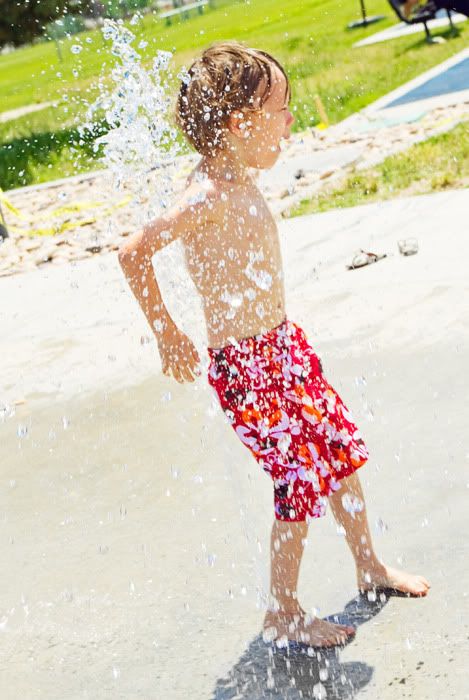 This picture was the only time Mckay went in the water...it was too cold for him and he spent the rest of the time at the playground.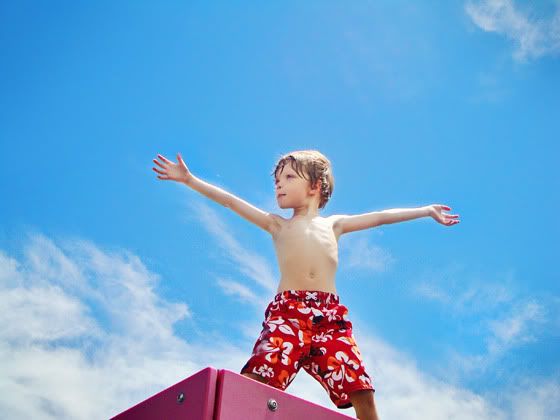 "I'm the king of the playground"
Such a georgeous day!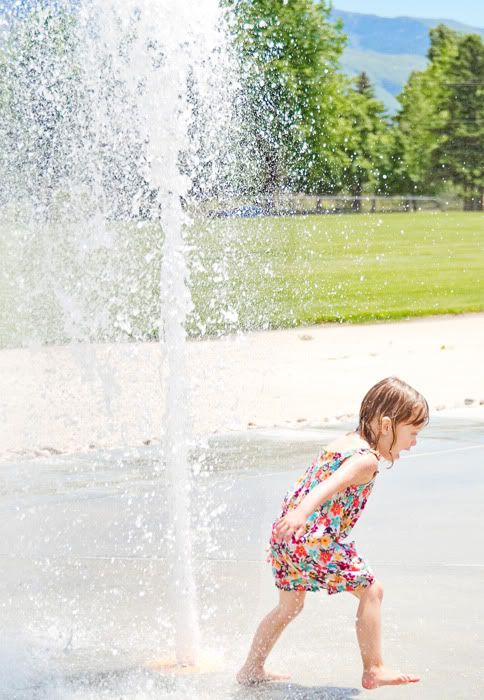 Kylin on the other hand, didn't care that the water was cold...she had soooo much fun running through the water and wouldn't even stop to let me take a picture!
Look- her feet aren't even touching the ground. :)
T-BALL----------------------------------------------------------
Mckay just started T-ball and he LOVES it. He is actaully really good too! He can hit the ball all the way into outfield!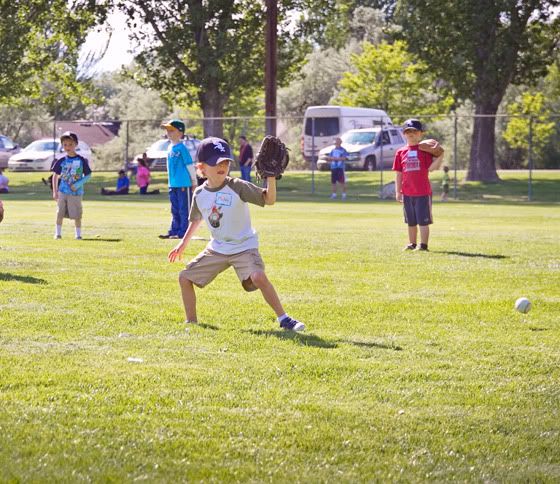 He usually plays in field and knows where to throw the ball. If you look close, you can see the concentration on his face and that his tongue is sticking out. hehe.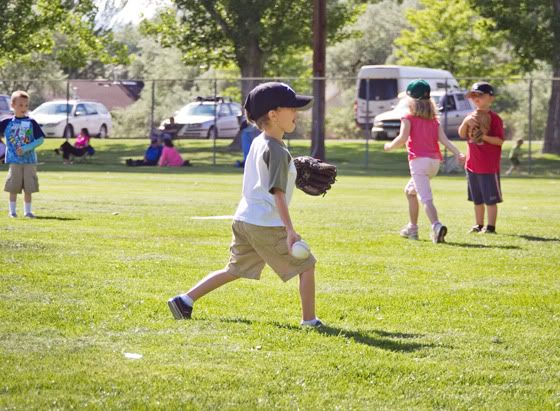 My favorite part of T-ball is actually watching the kids all chase the ball down no matter where it is on the field...there are like 5 kids diving for it! hehe. cracks me up.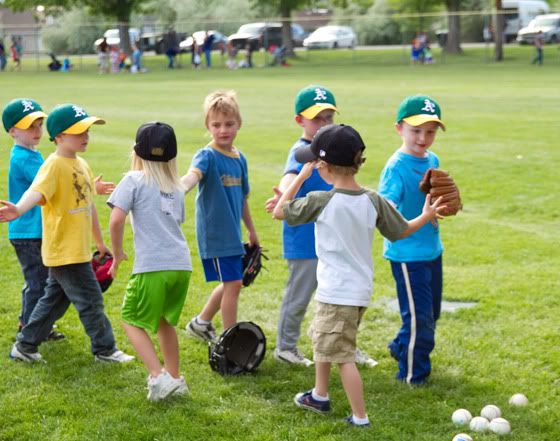 He is having lots of fun learning to be part of team...and fun for us to lay out on a blanket and watch him play.
DINNER & A MOVIE:---------------------------------------
We went and saw the new toy story today and it was really good. There were a couple parts that really worried my kids, but they loved it too. Pip lasted about 20 minutes and then Craig had to take her out....she is so darn wiggly and busy now.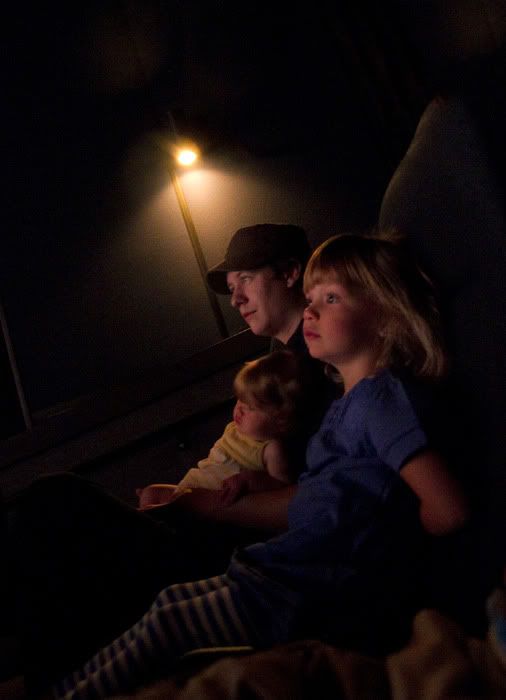 Yes- I brought my camera into the theater --no flash--I wish I was able to get Mckay's face in this shot, but he was sitting too close to me. He hadthe BIGGEST grin on his face!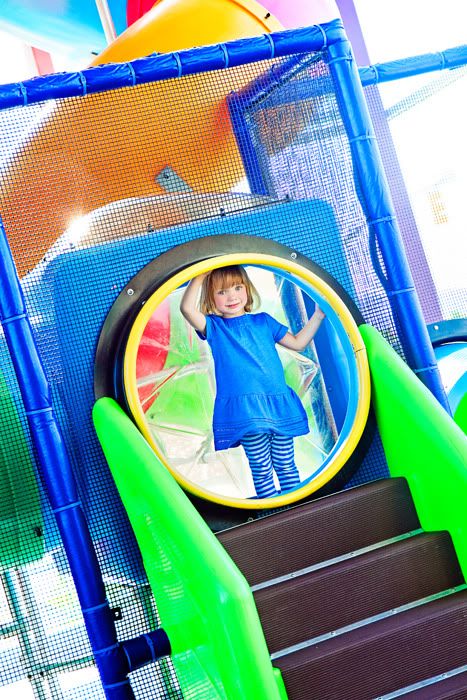 Afterwards we took them to dinner at their favorite place, McDonalds!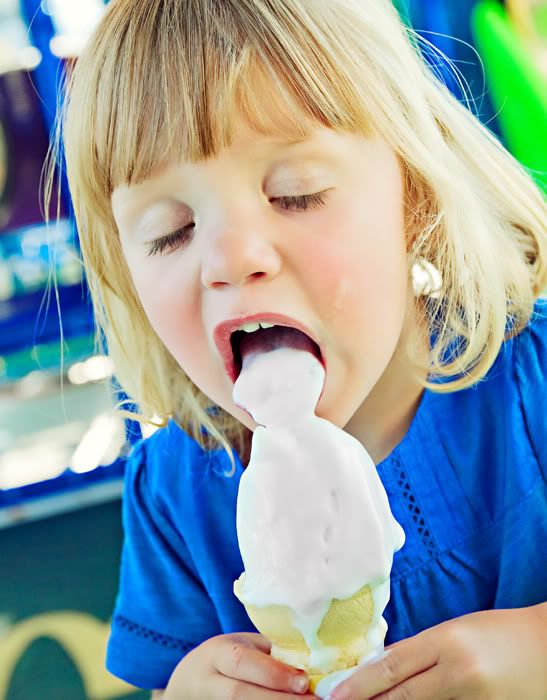 We even got yummy ice cream that melted everywhere...but it was worth it. Such a fun night. I hope you all are having a wonderful summer so far too.