Mckay's birthday was quite the event around here because we celebrated it for 4-days! Craig was gone for his actual birthday, but I still did some fun stuff with Mckay. He had breakfast in bed and then headed off to school.
At school he had a special spotlight on him and everyone told him what they liked about him and wrote it on a crown (which he loved and wore all day) and I brought brownies for his whole class. He is officially the oldest in his class which is GREAT. Then I took him to the park to let him ride his birthday present!!! Only $10 people at the DI...best find EVER! It just needed a new battery. The exact same tractor is $280 at walmart. Score :)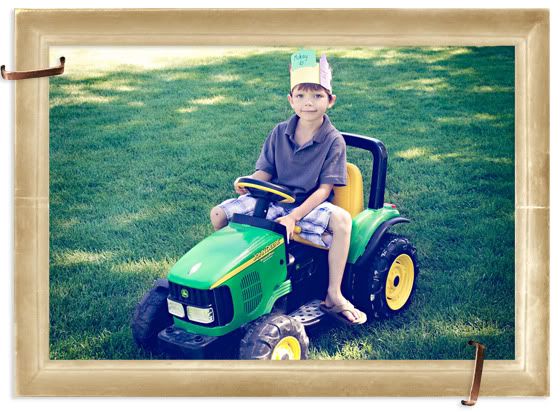 So they had Wendy's and played at the park for a couple hours. That Tractor has enough power to pull Kylin and still go pretty fast!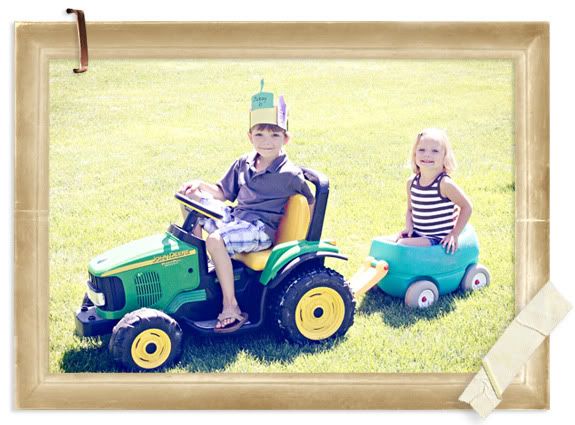 Then, for dinner he chose Olive Garden and so I took him and Ky while Sheila watched the pip. I Can't believe my little boy turned 6...I love you so much Mckay!!!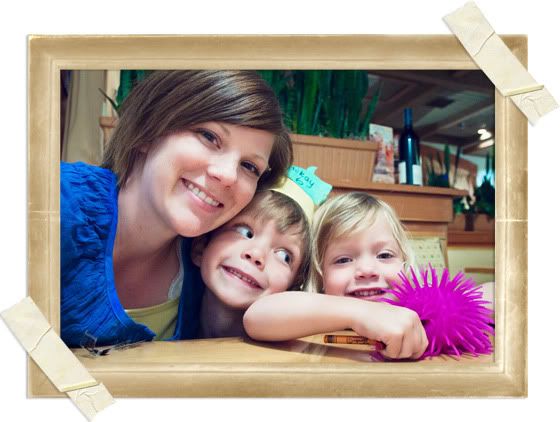 THE FRIENDS PARTY:
On Saturday we did a Friends Mario Party. He LOVES Mario right now. Kinda tuff to find decorations for it, but I tried to be creative. Any one who knows me, knows that I love to throw parties :) He had a BLAST, so it made all the work so worth it.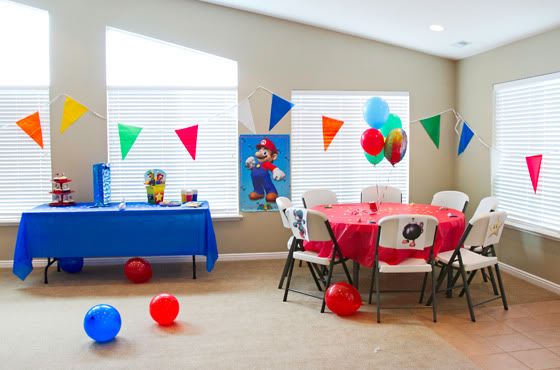 Each of the chairs had pictures of the different Mario characters and the kids had so much fun picking who they wanted on their chair. We blew up about 20 balloons to have around the room for the kids to play with too.
I punched out over a hundred stars and drew little eyes on them to sprinkle on the tables.
I found some plates and few decorations online thank goodness.
I made cupcakes with little mario toppers, so they could each pick a character.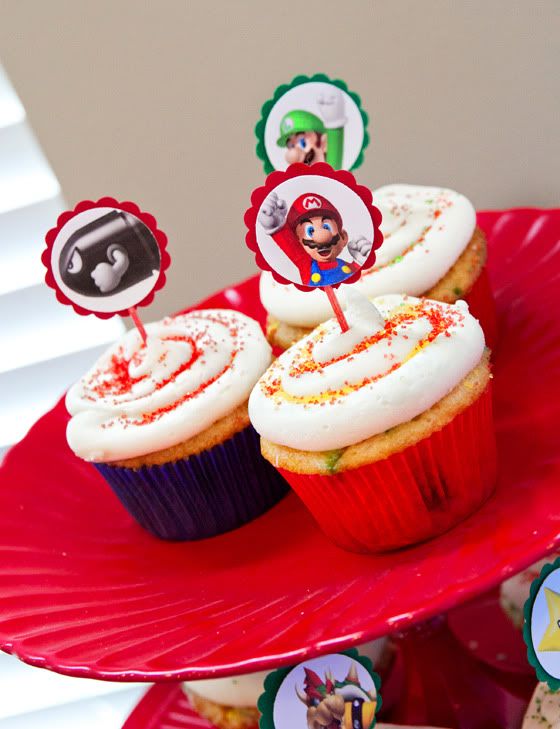 My friend Elaine made Mckay and her son these cute Mario hats. He LOVED it.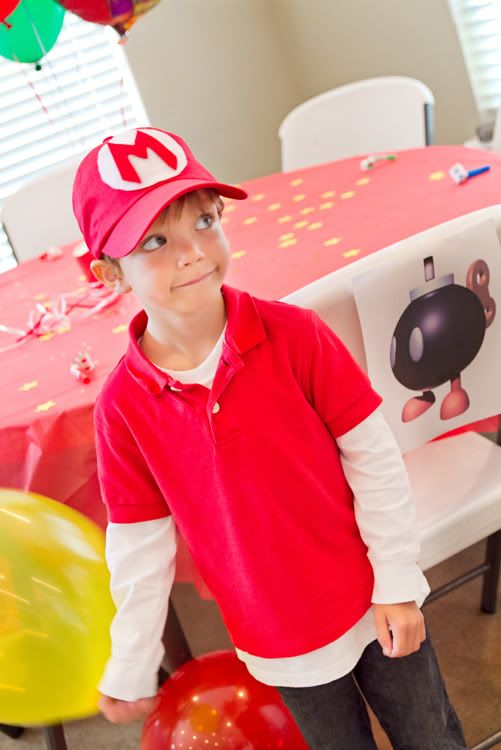 They played musical chairs to mario music and each of the chairs had the characters on it to make it a little more fun. They also played "Pin the star on the Mario".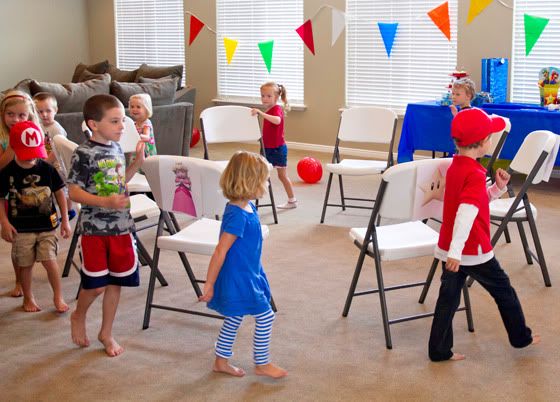 Then they had some Papa Murphys's Pizza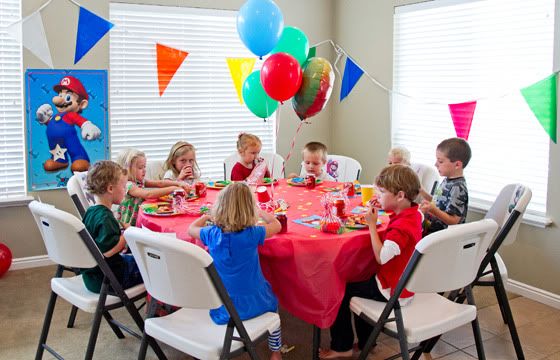 Mckay always wants a pinate at his parties, I didn't know how I was going to find a Mario pinate, but then I saw this star! He hit it so hard this year it scared me....that is my hand holding the stick. hehe.
On Sunday we went to the howe's and had a party there for him and has a blast!
I made him his Mario "Bomb-it" cake that he picked. I didn't have the sports ball pan, so I just baked the cake in 2 pirex bowls and stuck them together with frosting. He loved it :) Complete even with the windup in the back thanks to Craig.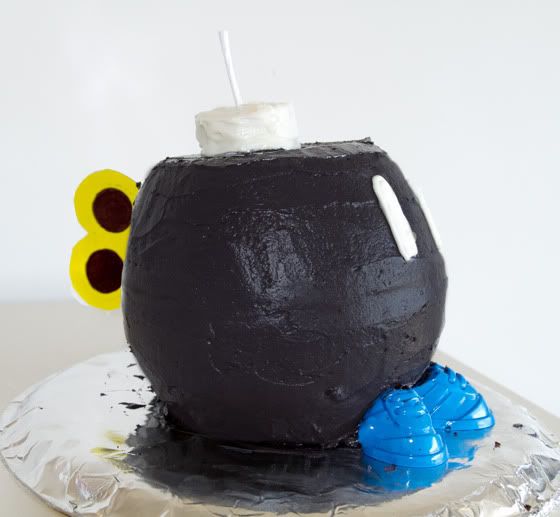 Those are Mr. Potato head feet and a frosted cupcake on top.
One year older and wiser too...happy Birthday to you Mckay!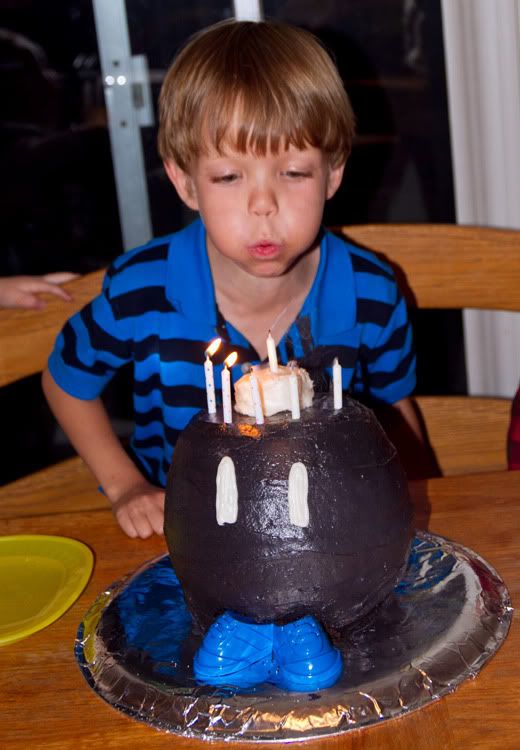 I hope that he had a great birthday....cause by the end of it all we looked like this....
ps. we were going to have a party with my family, but there were complications and so it is postponed :)