So our little Piper is now one year old! I still can't believe it! She had two vintage circus parties and man were they a lot of work...but totally worth it because they were lots of fun! And I know she had a great time. If you know me, even if you don't, you know that I love planning parties. Sit and grab some popcorn because here comes LOTS of pictures....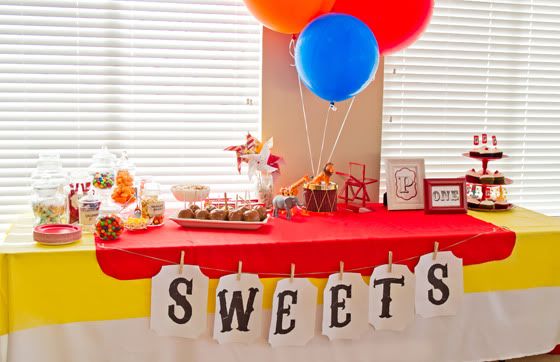 I actaully did this party for cheap, since it was a vintage circus I got a lot of the jars and things from the DI....gosh I love that store. I got all the table cloths from there too.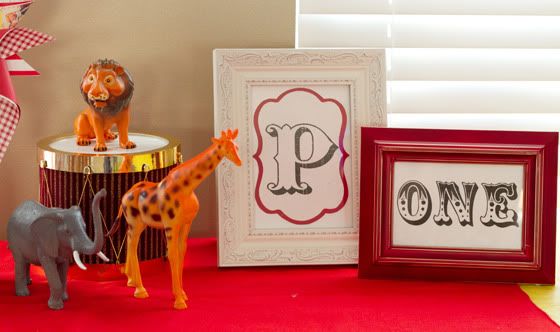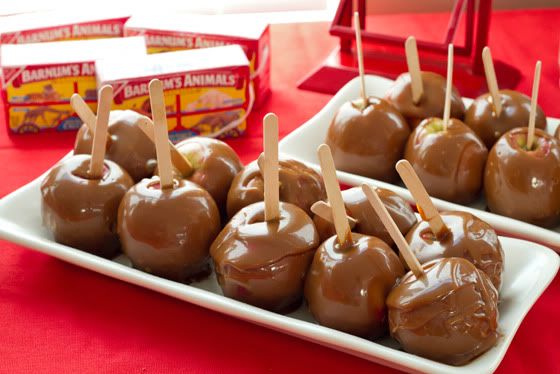 These were the BEST caramel apples I have EVER had...they were made from scratch by my mom.
HERE
is the recipe if you want it. Soooooo good!
There was a candy table that everyone loved...especially the kiddos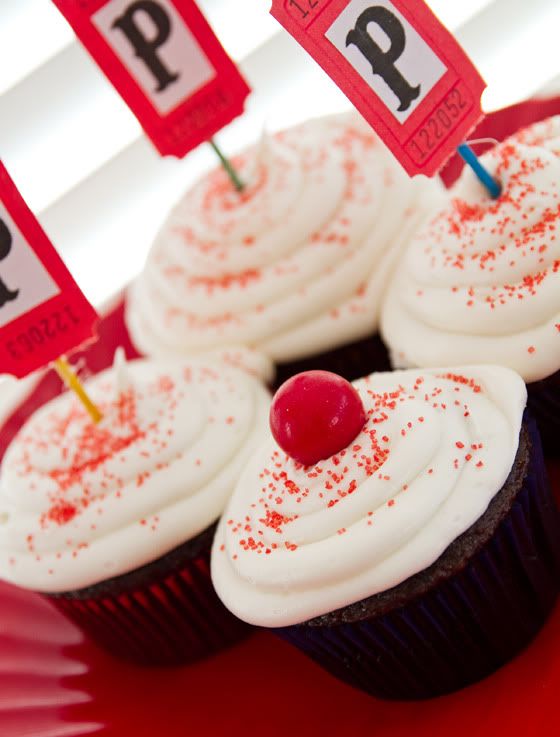 I found a new hobby of mine, I LOVE making cupcakes! I think Pip liked eating her's even more than I liked making them though. hehe. You will see...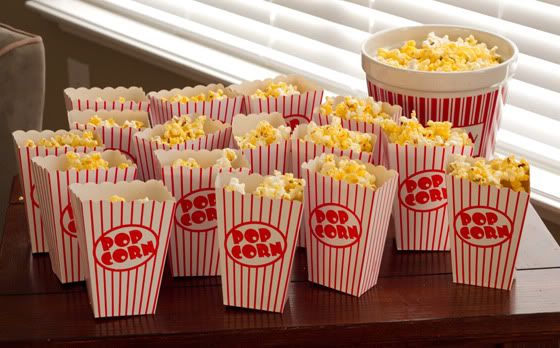 This was the Photo Booth setup I made, and totally my favorite part of the party!!! I also had a jar full of jelly beans and everyone had to guess how many were in there. Whoever was closest got the jar. Can I just say that Stacie was EXACTLY right on her guess crazy. 743 for Howe's and 963 for Stanford's Jar. And YES I counted EVERY jelly bean!
If you wanna see more pictures
CLICK HERE
. Also, if you are my family and want your pictures, go to the gallery, right click on your picture you want and it will go to original size, then just right click and save to your computer :) ENJOY! They are pretty dang funny!
I made a long fabric banner and clothes pinned Pip's pictures to it.
I know I am silly, but everyone had their own straw...it was so cute I couldn't resist.
There were yummy sloppy joes and chips and salads with lemonade and peanuts. The kids loved the peanut centerpieces, HUGE mess but so fun.
I made Pip a banner out of newspaper and ribbon...cheap and cute!
------------------------------------------------------------------------------------
Party 1: The Stanford Side
Pip has SUCH a good time at her Parties, she LOVES the attention and all the people around, she especially loves being around so many kids.
Nope, she is still not walking yet.
I made her that cute party hat and she actually kept it on, I was SO surprised!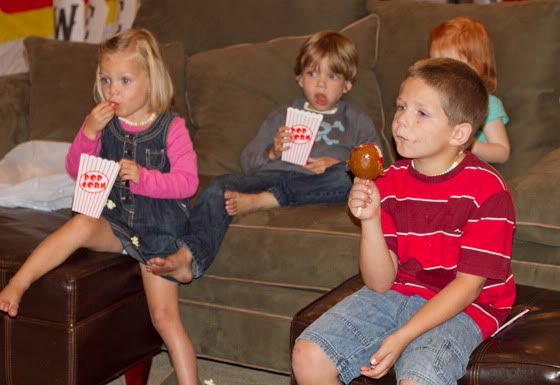 The kids loved all the sweets and popcorn, they sat and watched cartoon for a bit. I did have some games, but didn't get any pictures of it. They did pin the nose on the clown and there was a ring toss and duck pond fishing.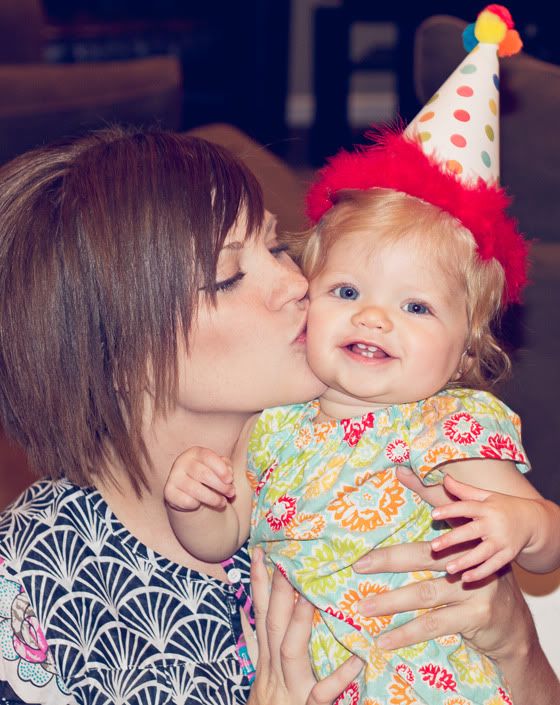 Gosh I love this little girl so stinkin' much!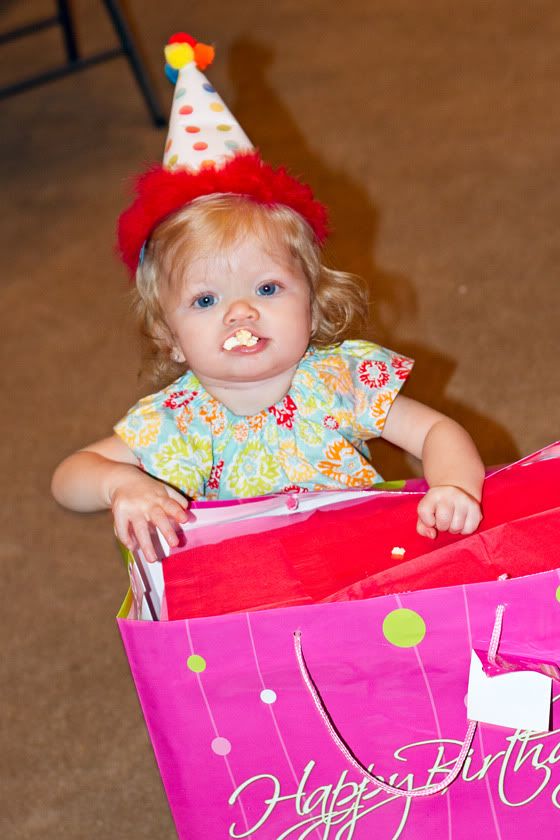 She didn't much care about presents all she wanted to do was eat popcorn. She got some CUTE stuff though....My Parents got her a cute walker, Kim made her the sweetest outfit and she got a book and some other toys.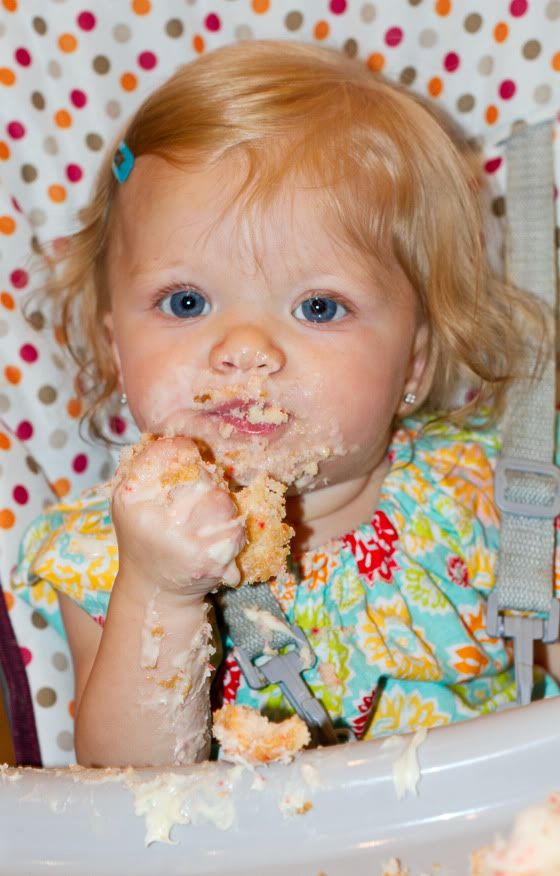 LOVES cupcakes, she couldn't eat it fast enough. She didn't blow out candles the first night because it wasn't her real birthday yet.
-------------------------------------------------------------------------------
Party 2: The Howe Side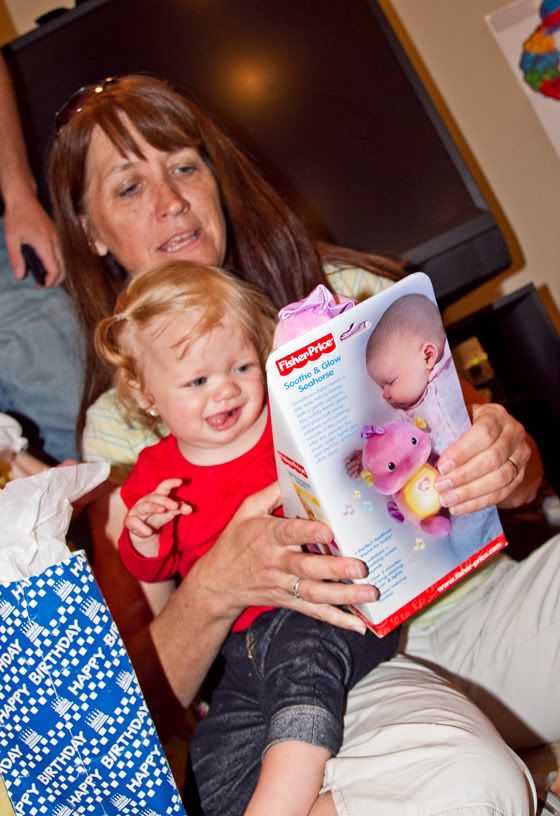 Again, she wasn't too excited to open presents she was tired because we have 1 o'clock church, she got that cute glowing seahorse (remeber "glow worms") and LOTs of adorable outfits. She was throwing a fit until she saw this present...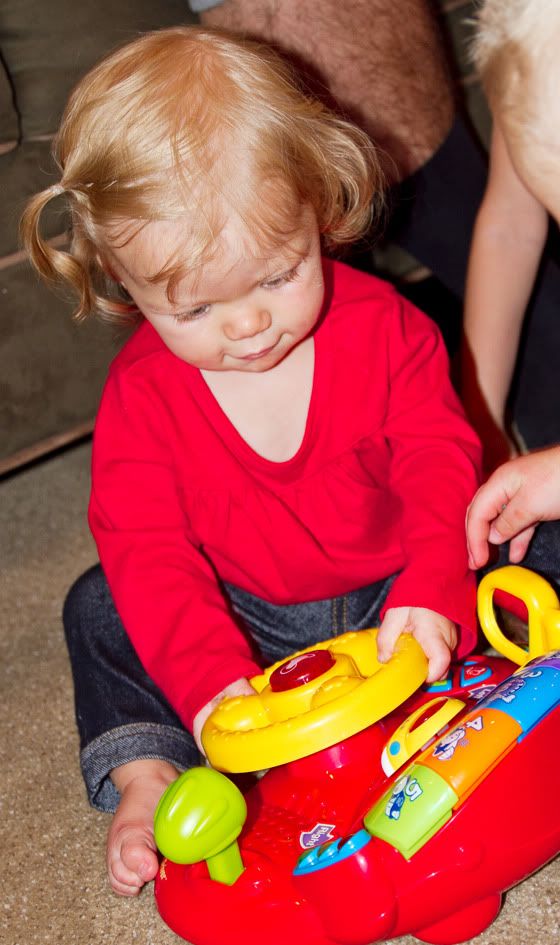 She loves driving! I knew that she would love this since it has a wheel on it. She likes to drive home from Church every sunday :) hehe. She played with this for about 20 minutes till I made her eat her cupcake.
Of course she coudn't blow it out but....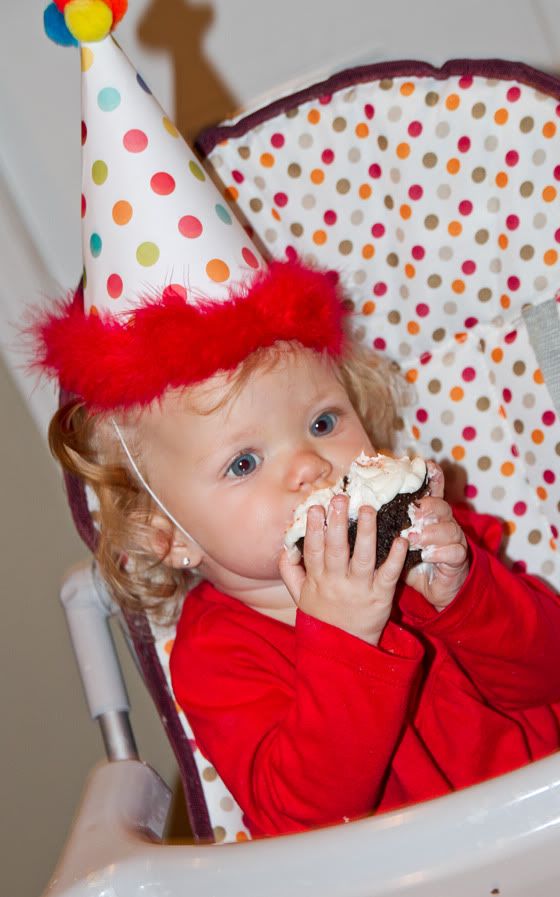 She LOVED LOVED eating it...she had that whole cupcake done in 2 minutes and was as happy as could be!
I love you SO much Piper, you don't even know. I am so blessed and thankful you are part of our family. Happy Birthday little my little 1-year old!
THANKS so much everyone that came and celebrated with us!