Day 2 & 3 are Disneyland and California Adventures. The kids were so excited to say the least! The whole month before I used it as leverage to get them to do stuff, just like a good mom would. haha. So they were stoked when the day finally arrived. All except pip that is. She was a pretty big pain this entire trip...I know that sounds mean, but it's true. She has more tantrums that I can count and hated siting in her stroller. She just wanted to walk around and have people trip over her all day. And on top of that she pretty much was sick throwing up all week! poor thing. ANYWAYSSSSS on to the Happiest Place on Earth! I have a few tips if you are planning a trip of your own too.
I actually didn't take very many pictures this year because I was to busy trying not to loose piper and hold onto her while she was squirming away. But, I got a few fun ones...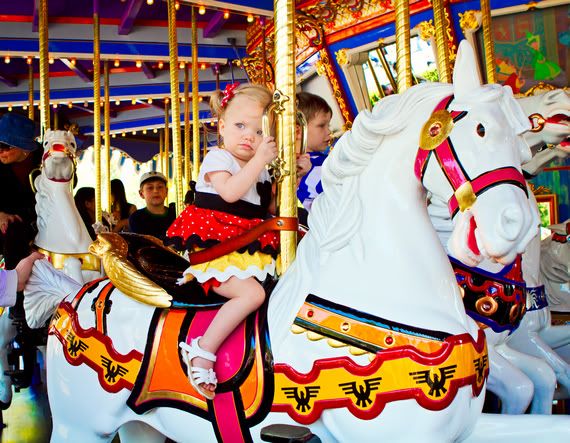 See what I mean about her being a little poop! Look at that face. She LOVED it when it started going though and was all smiles.
The kids really loved Toon-Town this year.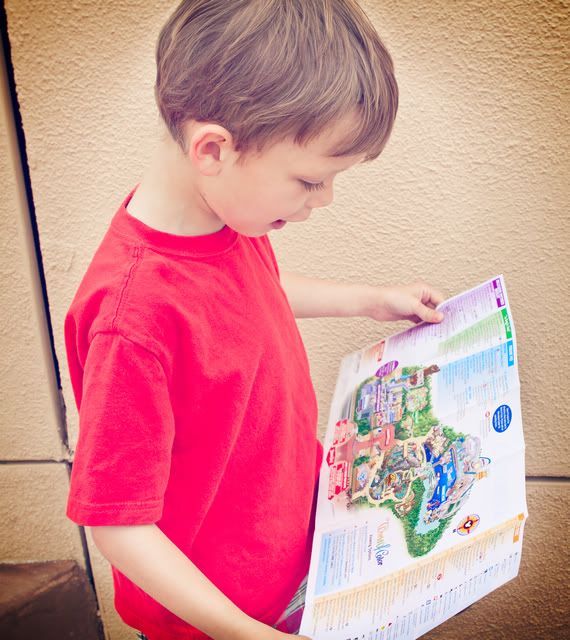 Mckay was obsessed with his map and kept telling us where to go.
The only thing Ky wanted was her face painted...$17 bucks though!!! I think if my photography goes under I will work at Disneyland painting faces. It was worth it to see her so happy though.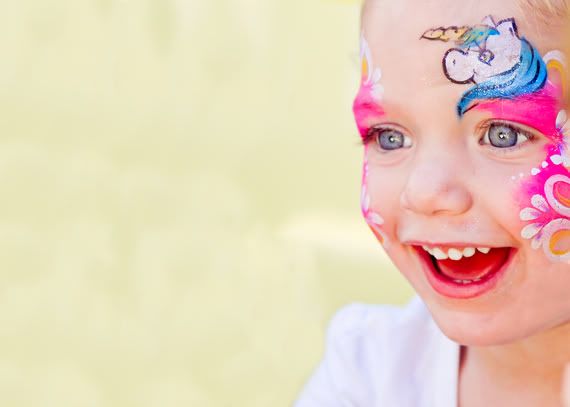 This picture is Ky riding the teacup ride. I was sitting right next to her and I'm surprised my camera was able to focus enough on her face while we were being thrown all over the place.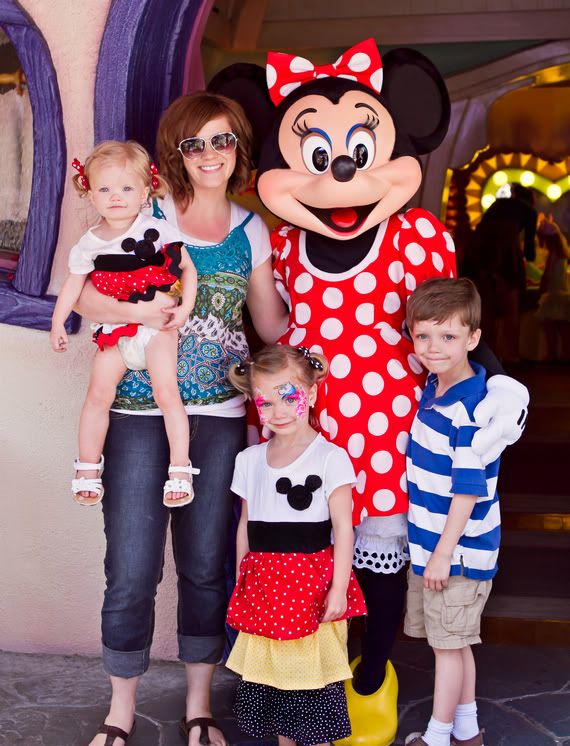 We had to get a picture with Minni since that who I designed their dresses after.
Craig was riding Dumbo behind us and was able to get this shot.
Good Ol' Mickey!
Goofy is Mckays favorite and he did not disappoint. haha.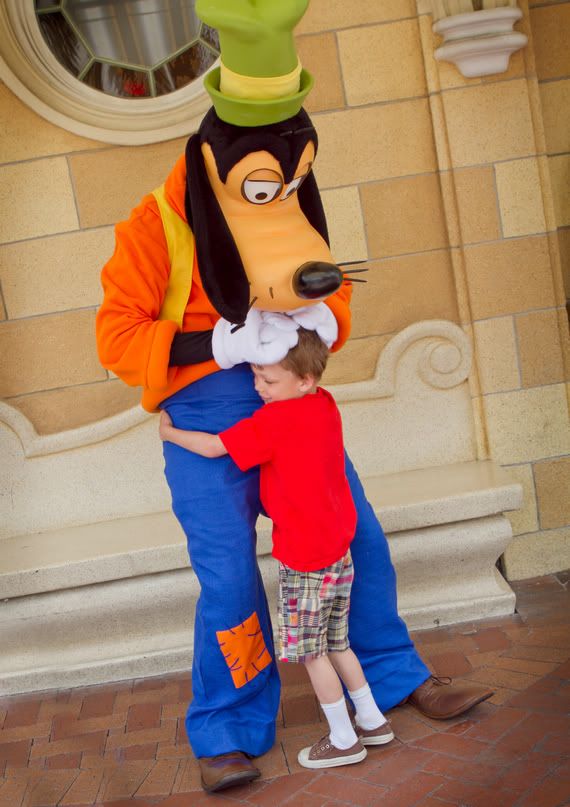 This is my favorite picture of Ky...That is so here little attitude showing through there! "Like don't even think about messing up my hair buddy!" Love it.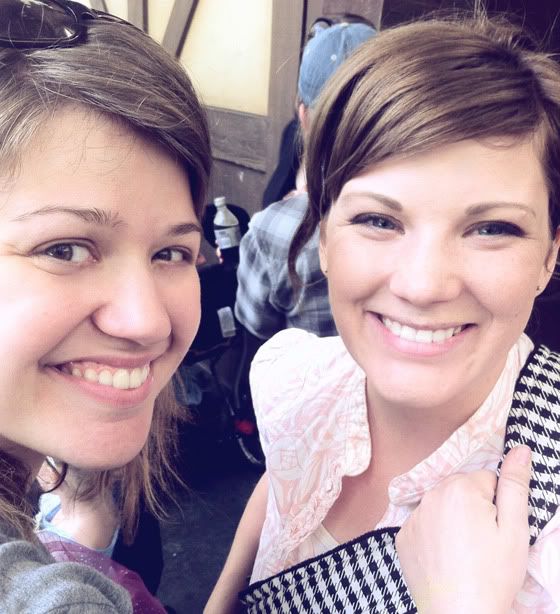 Look who I met in line waiting to meet all the princesses at the Princess Faire. Kelly Clarkson. Seems like I always meet famous people in Cali. Last time it was Danny Devito. Funny though, she was standing a few people back with her niece actually standing in the 45 minute line. If I was famous I would cut in line. haha. Well, normally I wouldn't bother people...I'm kinda shy about it, but I'm a big fan of Kelly. So like a dummy I said, "Hey are you Kelly Clarkson" and she was like, "Yes I am." So then we talked for about 10 minutes about Kylin and that I'm a big fan and just our trip and what she was doing. Kinda crazy. She is really down to earth and nice.
I TOTALLY recommend going to the "Coronation Ceremony" for the Princesses at the Princess Faire. Usually we do the Princess Lunch at Ariels Grotto in California Adventures, because I hate waiting in line to meet Characters, But I think this was just as great and totally worth it. It is located right before Toone Town. All the kids got to dance right on the floor by the princess and they danced around this pole while wrapping ribbon around it. There was confetti cannons....It was just magical and Ky loved every second of it. She just stood in awe, and my little dancing Queen couldn't even dance because she just wanted to stare at them. They saw her and blew kisses at her :)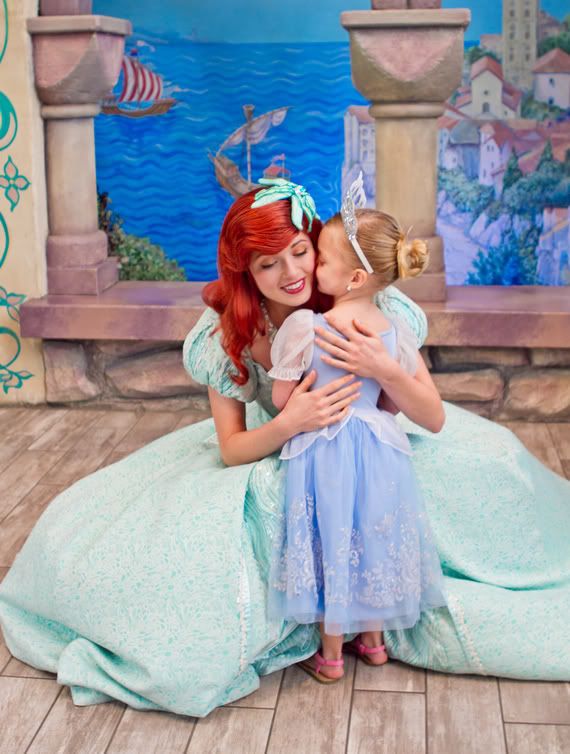 Each of the Princesses made her feel so special. They all took their time and gave her hugs and said sweet things to her. They made it so perfect and waiting for 40 minutes was TOTALLY worth it.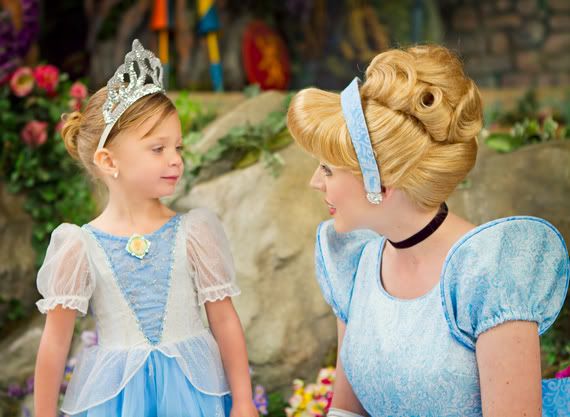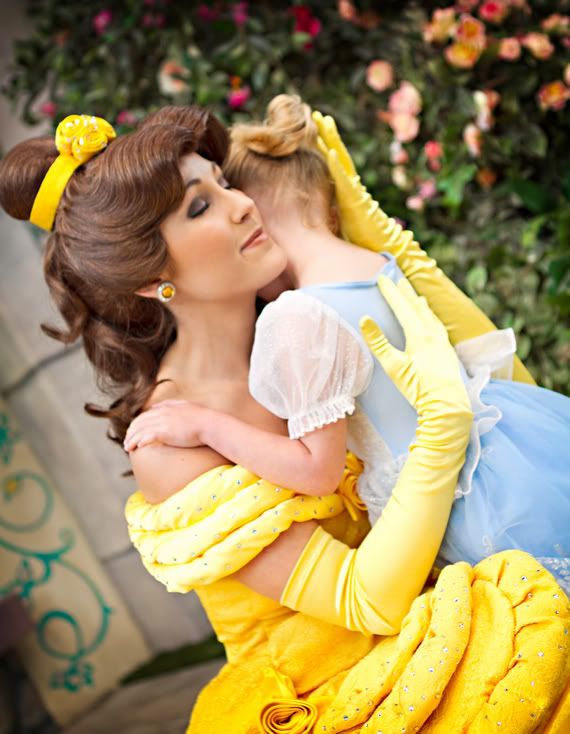 Belle is her favorite Princess. She wanted to wear her Belle Dress, but it so trashed from her wearing it so much around the house.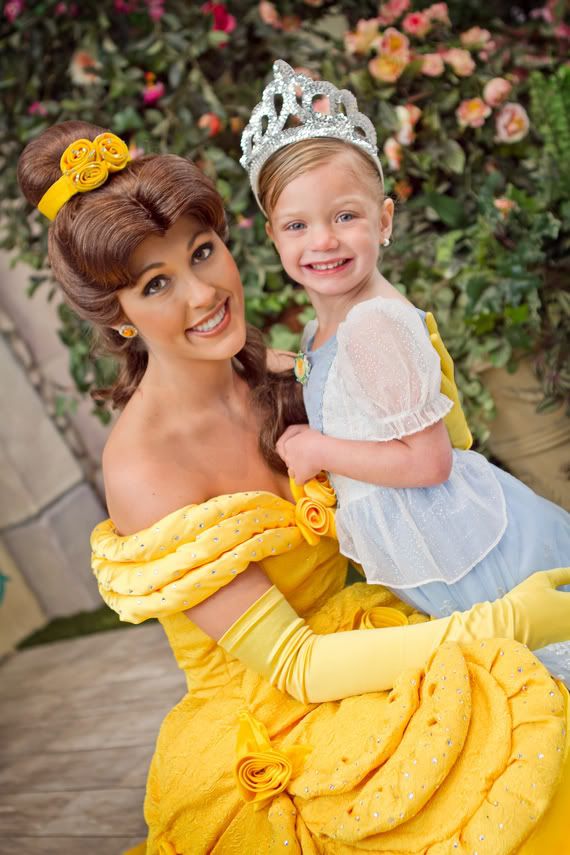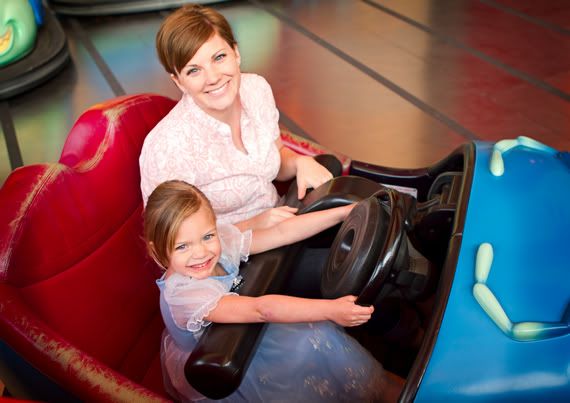 Look at Ky's face...Priceless! Let me just say, that I'm scared for when this girl is old enough to drive :)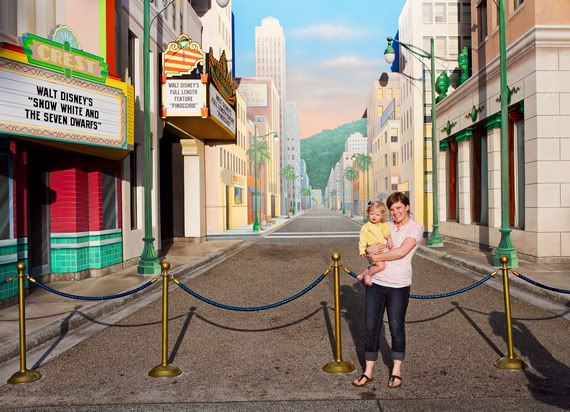 I had to get a picture with the grump. She had thrown up a couple hours before...that is why she is not wearing pants and I guess I wasn't prepared with other pants like I thought :(
Craig Started feeling really sick with what the girls had, that is why he isn't really in any of these pictures because he couldn't ride even the kiddie rides. So, when it got dark, he decided to go back to the Hotel with Pip. I was bummed becausee it is so magical at night and he was going to miss the new water show. But, it was really cool to spend some time with Mckay and Ky just the 3 of us. We had a lot of fun.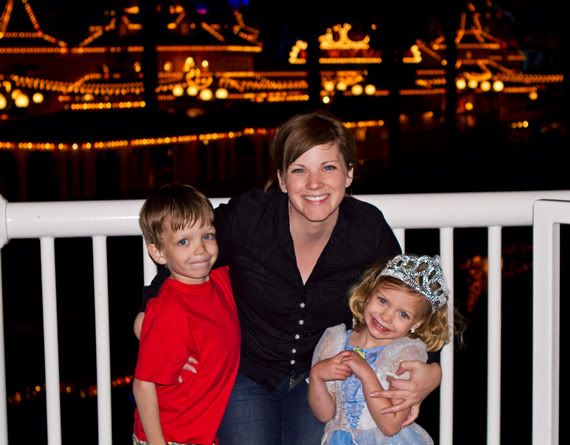 Here is a link to a great video of the "World of Color" show. It really was AMAZING!!!
And we had great seats. My tip is get "Fast Passes" for the show right when you get into the California Adventure Park. It is by "Grizzly Rapids" That is the only way to get good seats.
So that was our 2 fun days at Disneyland/ California Adventures.
We asked the kids what their favorite thing was and Kylin Said, "Meeting all the Princesses" and Mckay said, "The Buzz Light Year ride" My Favorite was seeing the kids so happy and making priceless memories.
ps. A Few Tips....
Bring lots of drinks, treats and food into the park...it is SO expensive to buy stuff there. We let the kids get churros and cotton candy, but everything else we brought in. I made stroller bags for each of the kids to keep all their goodies.
If you don't want to wait in line to meet the Princesses, Do Ariel's Grotto in California Adventures. They serve lunch and dinner and it is good...just a little pricey. If you want to meet all the Characters do "Chip & Dale's Breakfast" or "Goofy's Kitchen."
NEVER pay full price for your tickets. We have gotten them off Ebay every year. Just be sure to buy them from sellers that have actual office locations right next to Disneyland and that they have great feedback. We just pick up our tickets the day of and never have had a problem. We saved $50 on EACH ticket we bought. LOTS of saved $$$!!!
Use the Fass Pass as much as possible. Have a plan for where you want to go and what you want to do. You can use your FastPass anytime after the return time, so don't get rid of them if you're running late.
Check out the park guide/daily schedule to see where/when the characters are going to be. If you ask information, they will tell when and where and give you a schedule. Ask information ANYTHING...good places to eat, fun things for the kids. That is their job :)
Use the stroller-pass. Craig and I couldn't ride any rides together, but sometimes he would go with Mckay and they I would go with Ky or visa-versa. Just ask the attendant when you get off the ride for a stroller pass and then hand it to other person and then they can go right back in through the exit and get right on the ride.
Hope that helps a little if you get to go to "The Happiest Place on Earth :)