I have been slacking off big time with keeping up on this family journal of ours! But, there has been A LOT going on and some big news for our family that I will be sharing soonly.... NO, I'm NOT pregnant :) haha.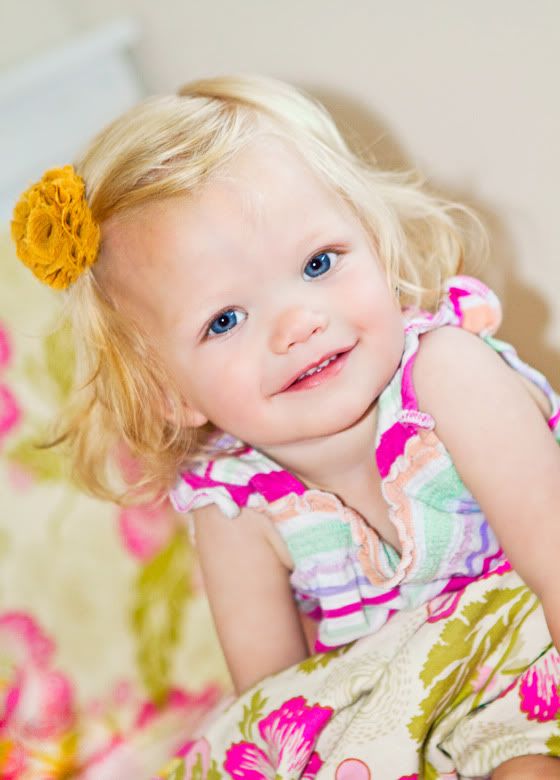 Anyways, onto the post.Pip has been climbing out and over her crib for a month now, but I was being stubborn and trying to keep my little baby little a refused to take the rail off her crib. I just feel like 18 months is too soon. But, she is a little monkey and climbs right over the edge and onto the floor! I finally gave in a month ago and took the rail off . The problem is, she wanted nothing to do with it when it wasn't her crib and refused to sleep in it. She would cry every time we put her in it and she NEVER slept in it, we always found her in the morning on the floor as far away as she could get from it. I got the idea that maybe she just didn't like it without the rail and was confused. So, a week ago I found this toddler bed for a sweet deal on KSL for $25. She LOVES it and now sleeps in it every night no problem. I guess she just didn't want her crib anymore and wanted a big girl bed :) Duh Mommy! I am just sad because she looks so grown up in it.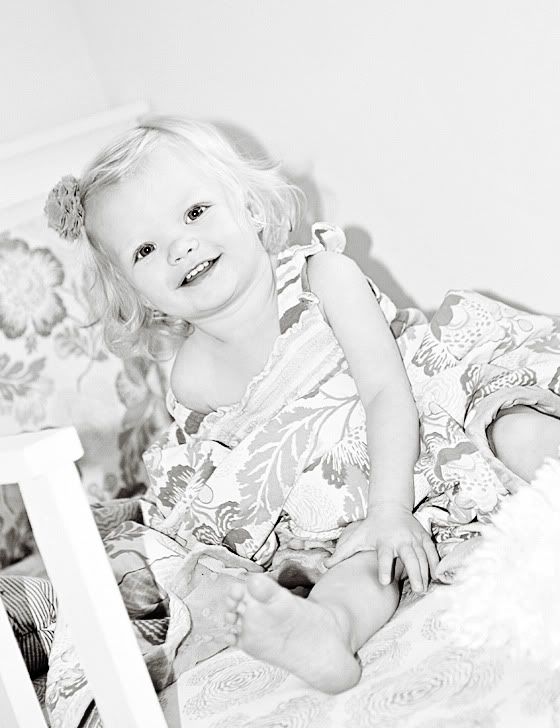 Don't know why these pictures are so blurry, I just took them in such a hurry I guess :)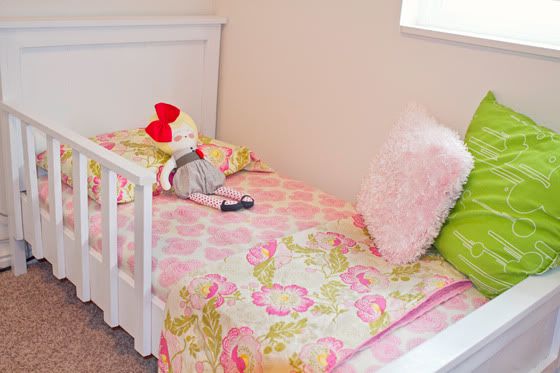 I made everything except the green pillow...its from Ikea. The fabric is Amy Butler's Poppies.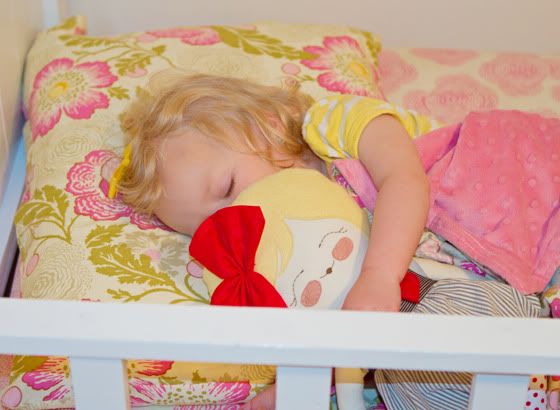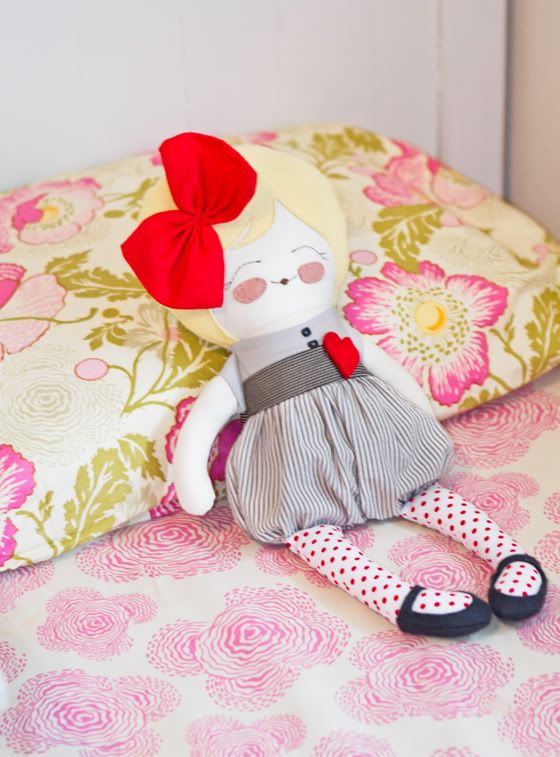 Meet Cocoa. Pip's new best friend. So sweet huh? I got it from
HERE
. I know it's a lot to spend on a doll, but I wanted it to be something she could hand down to her children. And, when I see her cuddling it and saying in her sweet baby voice, "cocoa cocoa" as she gives it kisses...totally worth it :)