Usually my extended Stanford family goes camping and we rough it up in the mountains somewhere, but this year we did our vacation in luxury at a Cabin in Bear Lake...

Janna my sister-in-law has an aunt the owns a cabin there and she let us use if for 5 days! It had beautiful views and was HUGE inside, not to mention incredibly nice. It was still pretty cold and windy outside, so we did a lot of inside actvivites. The guys brought up 4 computers and linked them together so they could play games (LAME) the girls mostly watched the kids, did kid crafts, did pedicures for the kids, read to the kids...you seeing the pattern. haha. But really, it was a lot of fun to see them with their cousins having fun and to get to spend time together away from it all and relax.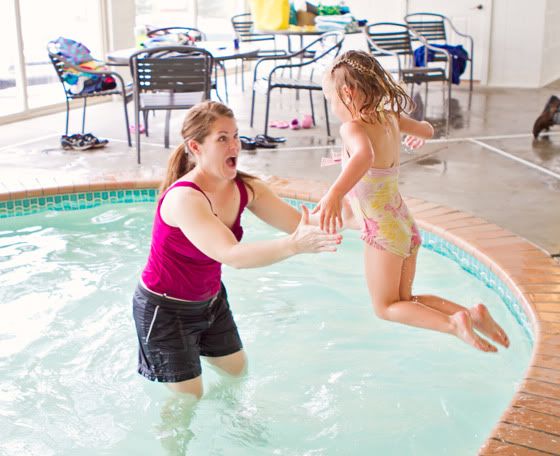 Jon and Janna rented a room at their time share so that we could use the indoor pool there. It was so much fun...my kids LOVE swimming :) This is one of my favorite pictures of the whole trip. haha. Don't kill me Kim for posting it, but you look so hilarious...and scared. haha.

Kylin and Aubree were best friends the whole time. So cute to see them together.

Shanon and Pip

The kids all love playing with my brother Jon.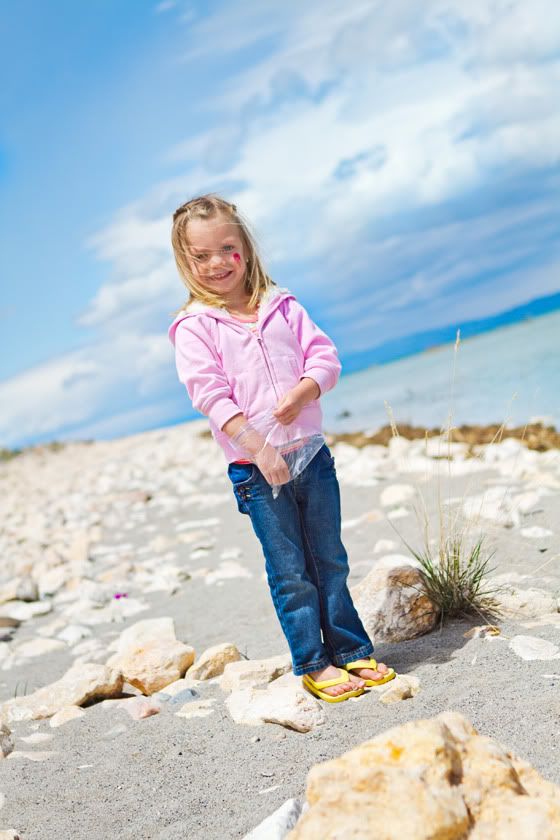 We also went down to the lake, it was way to windy to swim, but the kids collected sea shells and paddled around in my parents fishing boat.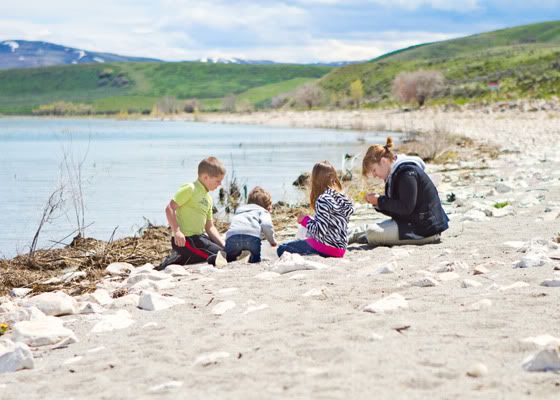 The sign for the door the girls made cracks me up! There were 2 bunk rooms each with 3 bunk beds in them. So the girls got one room and the boys the other. And obviously, they didnt take kindly to mixing. haha
Sooo...the boys were happy to hang out in their room. Let me tell ya, it was not easy getting them to go to bed at night because they were so excited. Also, funny how each family has difffernt ways of putting their kids to sleep. Lights on....lights off...door shut...door open....!
At least each of the married adults got their own rooms :)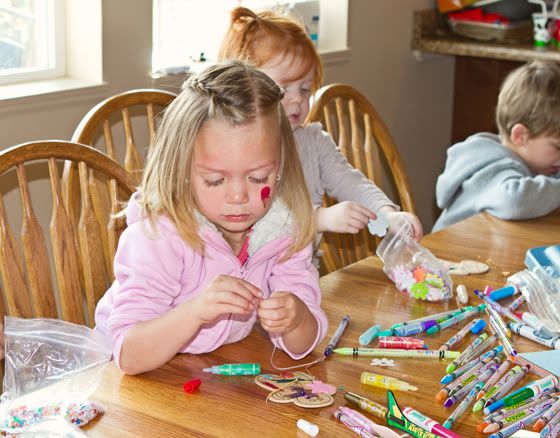 Lots of crafts and fun things to do for the kids. Each family was in charge of 1 entire day. The activities and all the food.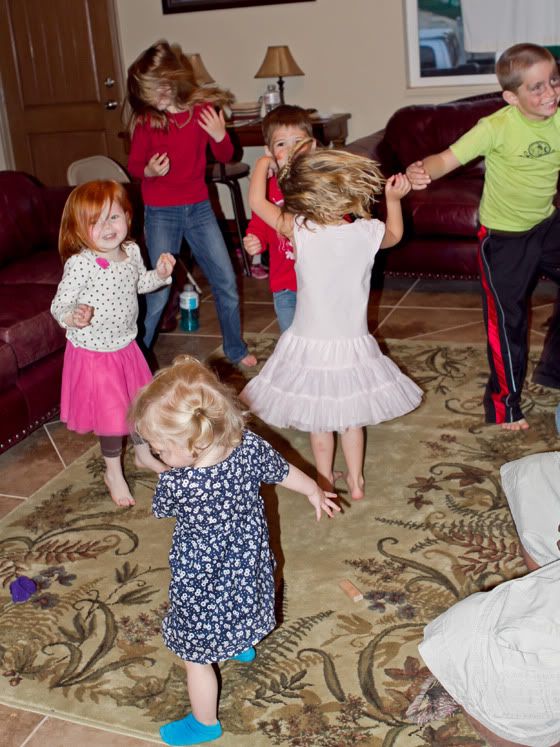 There was lots of dancing and a game we play at my house a lot called "freeze dancing" You have to freeze when the music stops and if you are still moving you are out!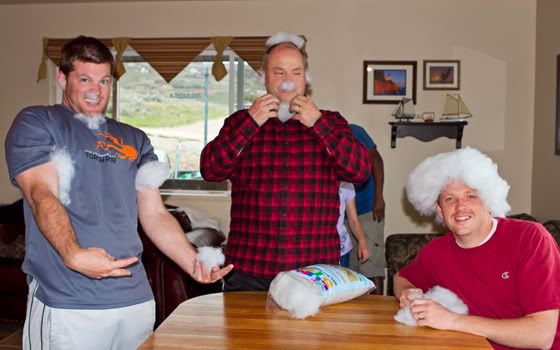 This is one craft the guys actaully helped on. Well, if you call that helping. They were supposed to be stuffing the kids felt owls that they made.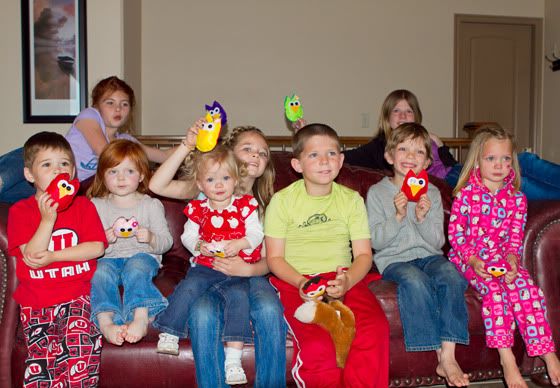 Look how cute they are!
The boys had a GREAT time being boys together. They are the ONLY boys in each of their families, so they dont get much boy time. Poor little things :)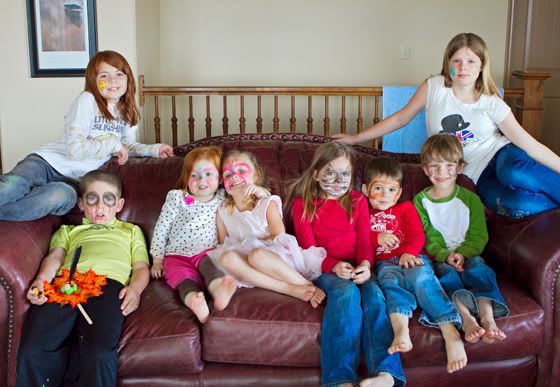 There was face painting...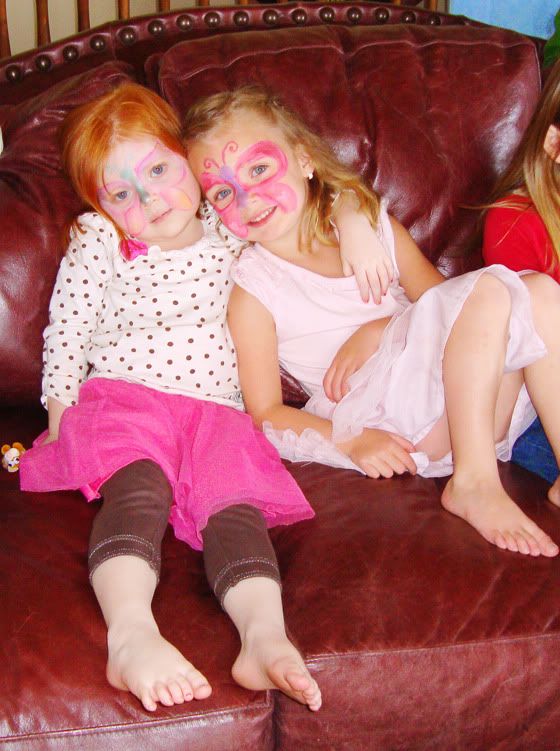 And this was probably the most redneck thing I have ever done. We always give my borther and his wife a hard time because they are so redneck :) Hehe. They are so much fun! So, Instead of a Hayride, we did a "Matress Ride". My brother drove us around with his 4-wheeler up and down some pretty good hills. Kinda like a roller coaster ride :)

When my day came around, I knew what craft I wanted the kids to do. Boats! They turned out so cute and couldnt have worked more perfectly. They are just little goldfish boxes cut in half and then they painted them. Then we skewered them and glued a triangle scrap of fabric to the mast.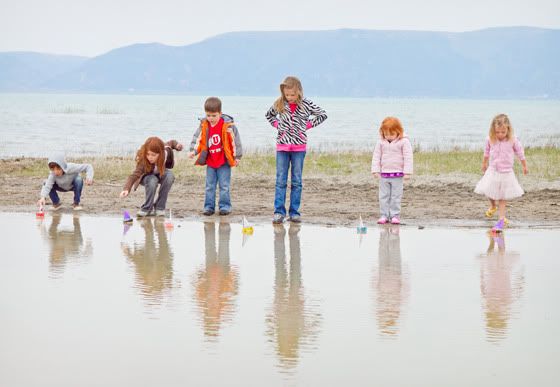 My brother found the PERFECT tiny little pond and there was a little wind and it blew their little boats right to the other side. The kids were able to just run around and wait for their boats to float across to them. They had lots of fun racing each other .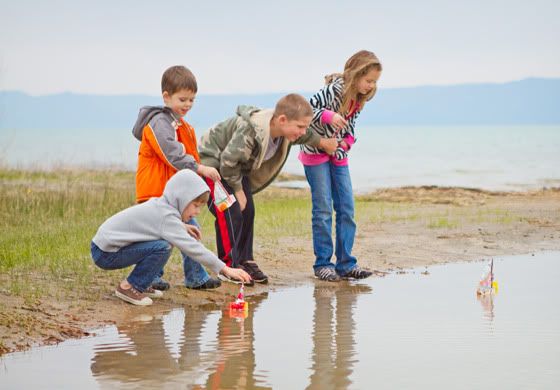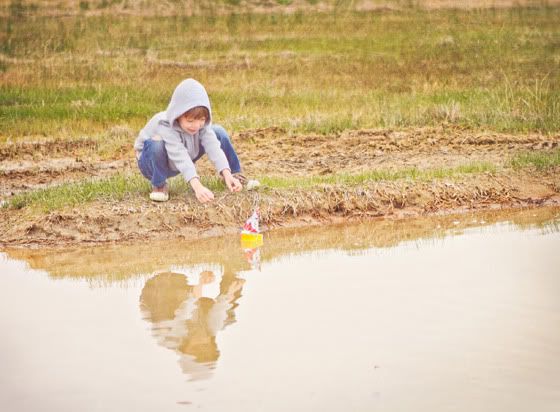 My kids could have stayed there for hours.





This mailbox my sister came up with. You write nice messages for everyone throughout the day and then at night after dinner there was "Mail Call" and she would pass out everyone's letters and we would get to sit and read all the nice things people said about us. The kids really loved it.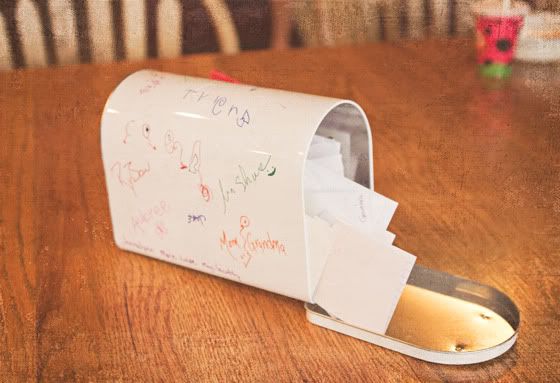 In summary, It was a REALLY fun trip I had TONS of pictures, but decided to only put a few on here. THANKS everyone for the great time and wonderful memories.