Sea World, was one of my favorite days of our vacation. It was not very crowded, everything was so laid back and it was just fun & relaxing. The only problem is that I wasn't able to take many pictures...too busy taking care of the Pip. The new Dolphin show, "Blue Horizons" was
INCREDIBLE. They had dolphins, birds, trapeze artists, high divers, and flying bird woman who did tons of flips. Just amazing. Wish I had taken video and more pictures, but we were in the splash zone and I didn't want to have my camera out for long. The kids were so bummed because we didn't get wet at the Dolphin or Shamu show!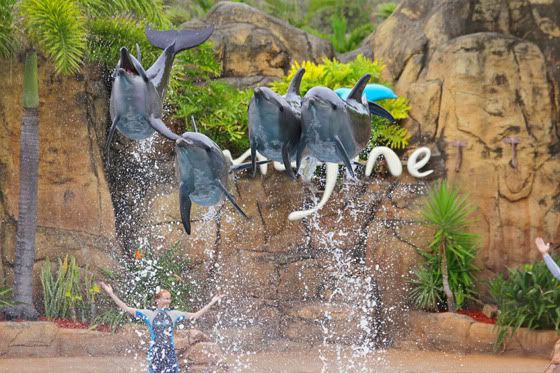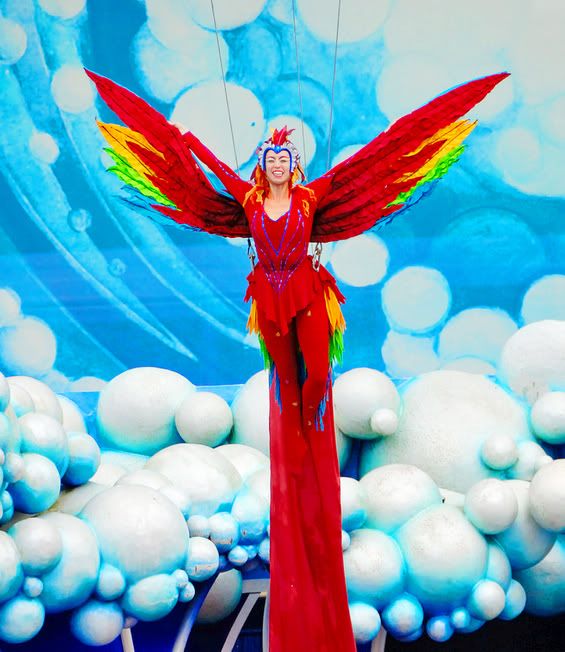 Piper loved being able to touch and see all the bright marine life. She picked up a Star Fish and tried to put it in her mouth and all the fish she would point and say, "Fishie".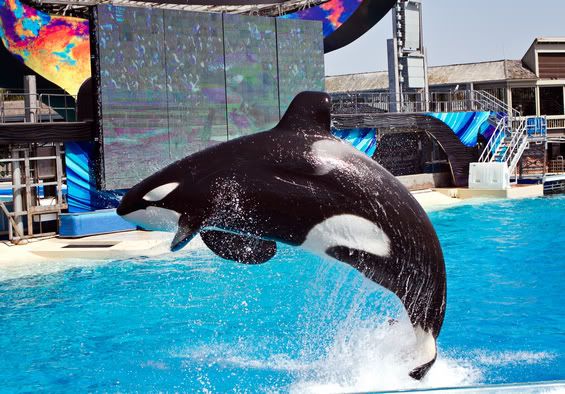 Good Ol Shamu...they are going to be opening a new show soon. Can't wait till next year.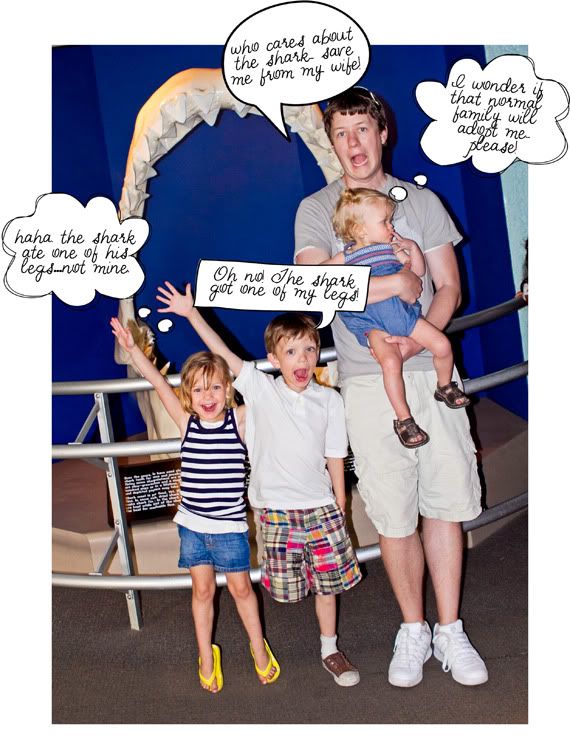 The shark tunnel and exhibit are always really fun :)
The kids favorite part was the new play-land they have at Sea World. It was pretty awesome. They had lots of kid rides and then the BIGGEST playground fun-house thing I have ever seen. Tons of different things to do...we spent hours there.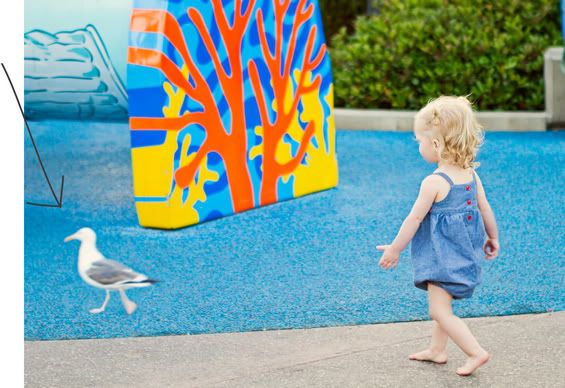 But, the only thing Pip cared about was chasing all the Seagulls! So funny cause she actually got pretty close to some of them.