I'm having a really hard day today missing my Craig like crazy, so I am going to try and post some happy things that we have been up to so he can see, and hopefully it will cheer me up too :)
Last week, my Grandma's nursing home threw a Carnival and my mom invited us to go. To say the kids and I had a GREAT TIME is an understatement....we had a blast! Everything was FREE and there was tons of food and so many different things to do. Perfect summer activity :) Here are a few pictures...ok A LOT of pictures!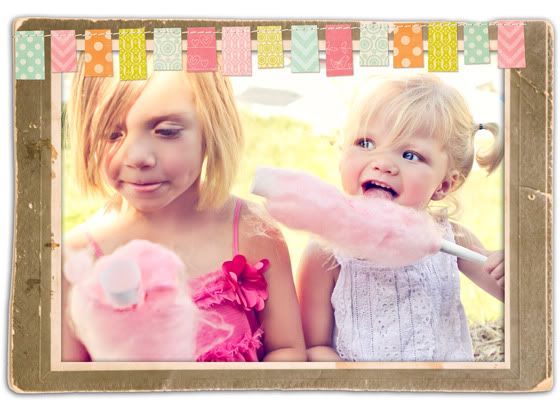 This was their first cotton candy of the day, but not their last! haha.
Pip loves horsies...she was a little nervous I was going to let go of her, but when she realized I wasn't going anywhere, she was happy as could be and made horse noises the entire time.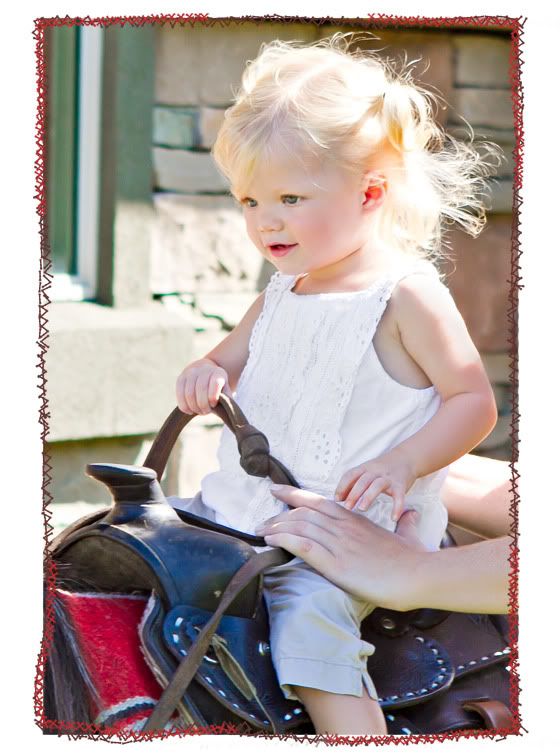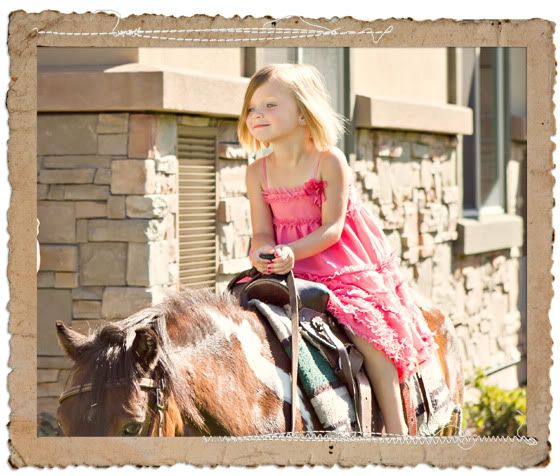 Ky of course is in LOVE with horses, they are her favorite. She reminds me so much of how I was when I was little. She plays with "My little Ponies" all day and gallops around the house :)
*thanks Shan for taking these pictures.
It wasn't enough to just slide down the slippery bounce slide...NoOooOO, he had to start doing crazy stuff. Don't know when he got to be such a little dare devil :)

Ky of course is just as competitive as her mama and has to try and jump higher and farther...even though she is wearing a dress (that she insisted on wearing). Funny how she is such a little diva with her clothes and a tom boy too.
Pip has to do everything they are doing...and LOVES it :) Little sheep.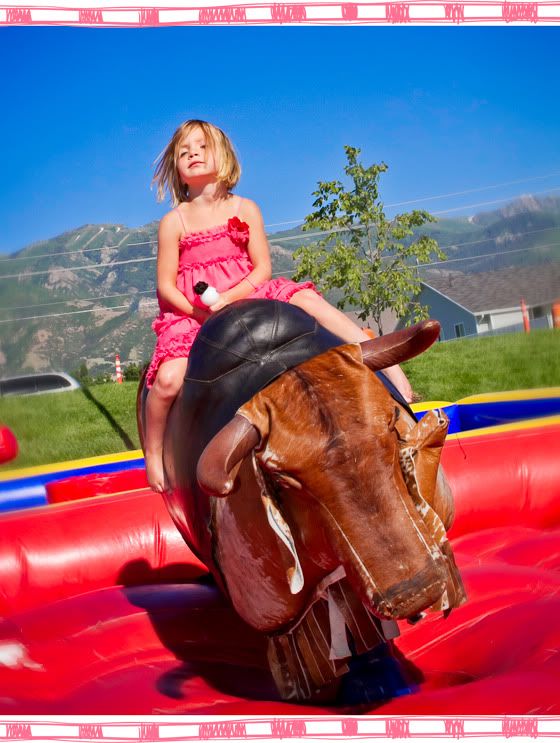 There was a mechanical bull that was TONS of fun! Ky was a little scared because she was in line watching people fall off. So, when it was her turn, the guy gave her a really mellow ride. But, she just thought she was the best bull rider ever...look at her "I'm all that" face! :) haha.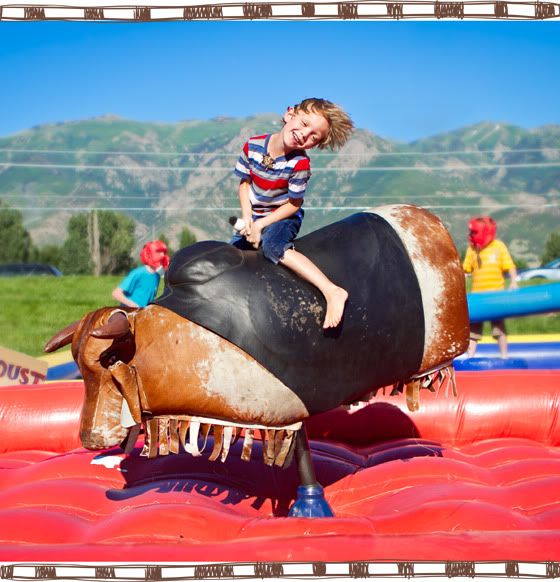 Mckay on the other hand, IS the best Bull rider ever! He jumped right on that thing and did not let go. At first the operator was probably thinking "This little guy is scrawny and I'll go easy on him". Well, Mckay leaned and melted his body into every turn. Soon the guy saw he could ride and then that bull was going CRAZY and it still couldn't throw him! I have no idea how Mckay held on! Soon, people were standing up watching and cheering for him. It was the FUNNIEST thing EVER how he just swayed and moved with it....we got a cowboy here people!!
Piper was happy as long as she had food and there was plenty of it. As soon as the food was gone she became a TOTAL grump....so we kept it coming :)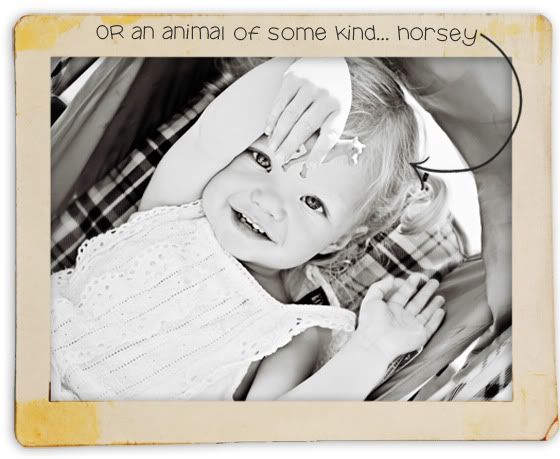 She won that little horse playing the "fishing game".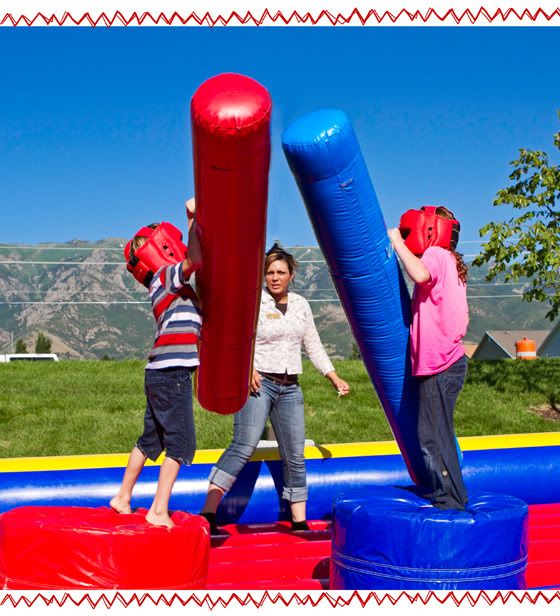 This is second time Mckay surprised me that day. He wanted to do gladiator fighting with a girl much older and bigger than him. I thought for sure he would get creamed because of his size. Aren't I a nice mom? haha. Well, he actually beat her all 3 rounds!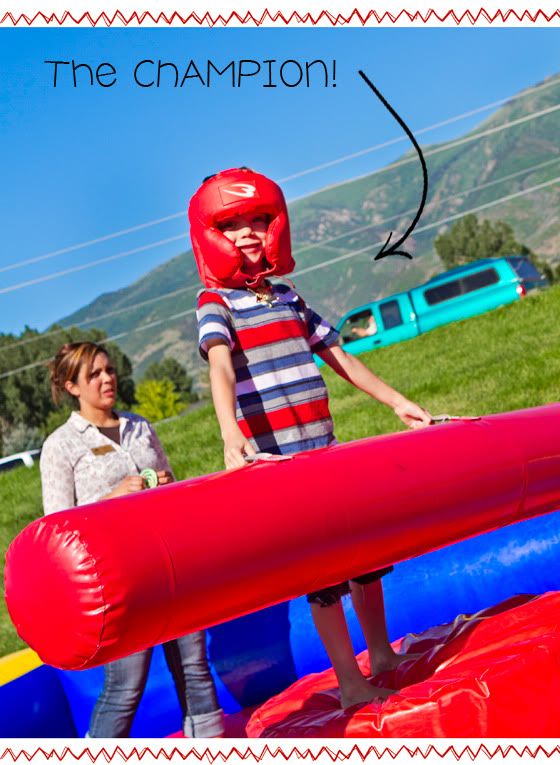 Then he wanted to get dunked. I was going to do it and have my sister take pictures, but she didn't want to be responsible for my camera anywhere near water. SoOo, I had her dunk him. I wish I had gotten a picture of him falling in the water, but the guy pushed the button since Shan didn't hit it hard enough and I wasn't ready :(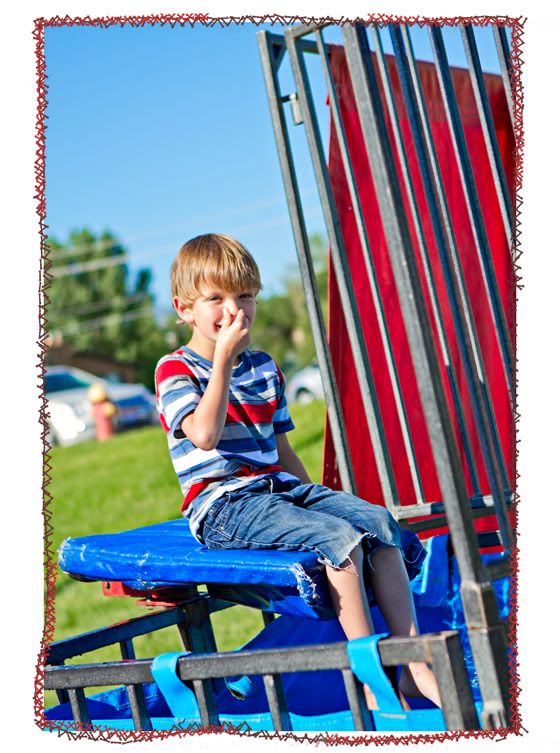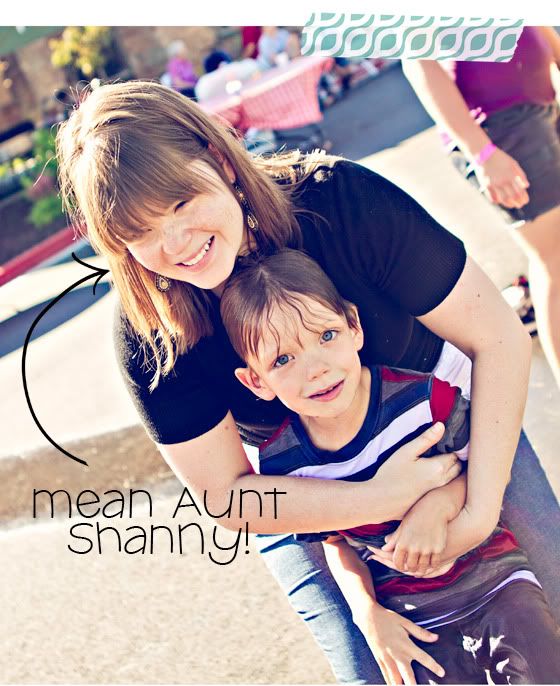 I'm not sure he quite understood what he was doing because he seemed pretty bugged that he was completely soaked afterwards. haha. It was a FUN FUN day and kept my mind of my loneliness. Thanks Mom and Shan for a great day :)