BLAH BLAH and more BLAH! This "you being gone thing" is getting really old fast. Today was just one of the days where I wanted to sit be lazy and do nothing and eat. But, I have TONS of work to get caught up on, so again I edited pictures
and thank goodness we have no food :)
. Then I needed a break from editing so I made Mckay's birthday invites and printed them off, cleaned the whole back 3 rooms of the house SPOTLESS
minus laundry of course...I even cleaned out the bird cage honey!
Then I took the kids to McDonalds for dinner....I went to Burger King and had Whopper Wednesday :) Now I am going to start working again and do some more people's blog designs....BLAH! I am just tired and want to sleep and just sit and hang out with the kids tomorrow and not have to worry about anything else. At least I got more done today than I wanted to.
Here is the invite I designed for Mckay: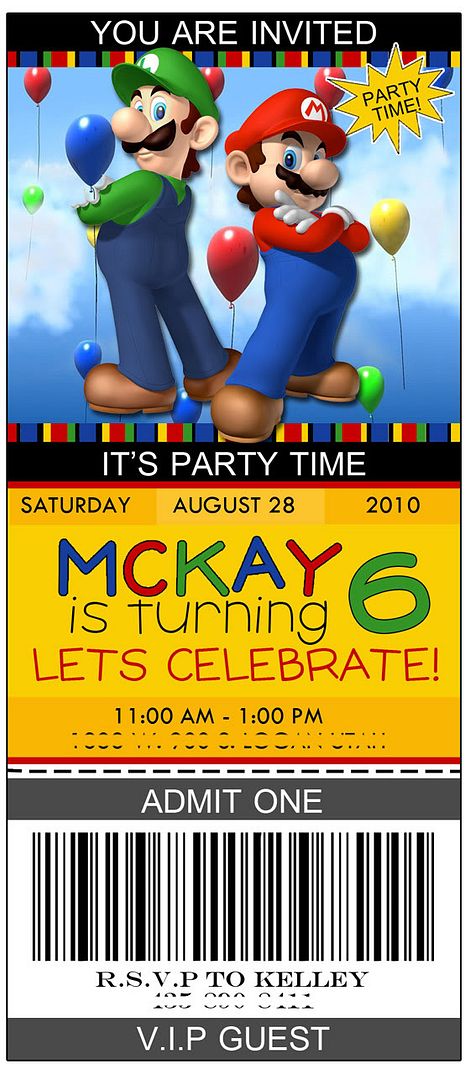 While you are gone the kids like to sleep in our bed with me....of course I always take Ky back into her room to sleep cause she snores so DANG loud and Pip so I don't squash her. But, I came to check my email and this is what I came back to....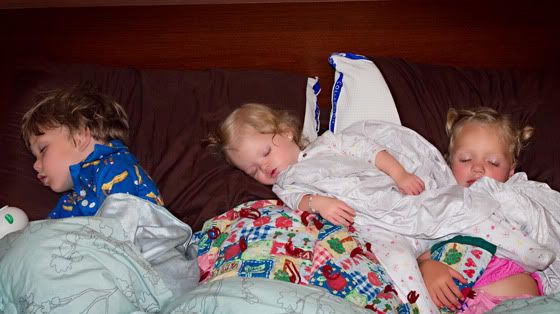 Don't you love that Pip is almost on top of Ky. haha.
Funny huh? They were pooped I guess. Look how sweet they are when they are asleep. I transplanted them all into their beds tonight so I could spread out. hehe. I am sorry I was so whiney today....I am trying to be tuff, but It is hard taking care of three kids alone and I MISS YOU! Hope you are having fun there. xoxox