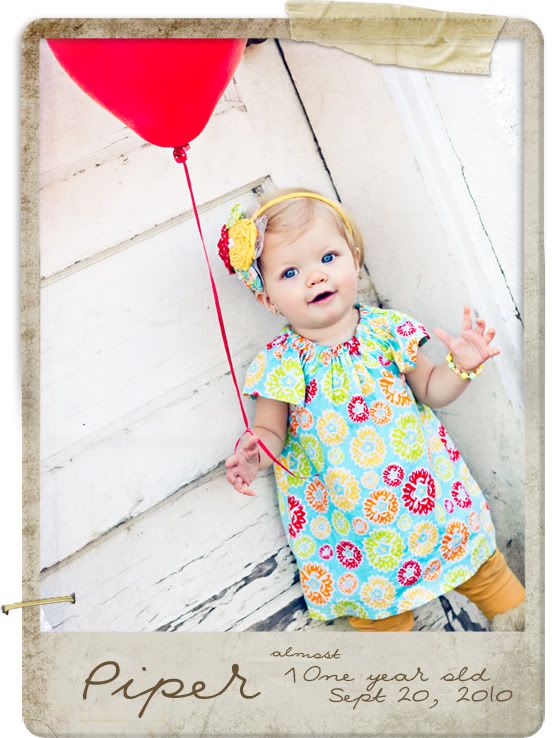 I can't believe my baby
probably my last baby
is turning one this week. I am so sad that she is growing up so fast. We are having a circus party for her and I hope she has a blast! Here are a few things about her at one:
She says mama & dadda
she is such a mama's girl
She is standing but has no desire to walk yet
she is drinking regular milk with no problems
she is into everything, pulling stuff off shelves and creating a disaster wherever she goes
she can get out of ANY buckle...so annoying when you are trying to grocery shop and she can get out and stand up.
She is our little sunshine and we love her so much. She has such a wonderful special little personality and we are so blessed she is part of our family.