I have had lots of you asking to see what my new house looks like...so here it is finally! Plus, i think its important to take pictures of your house. Its a place I want our family to remember. There is still TONS I need to do on it, things I need to change and lots more projects I have in mind. Thank you
Pintrest
! But, it's a start and I am LOVING our new place so much!
MASTER BEDROOM:
I am really into grey & yellow right now. I know this bright yellow might not seem like a soothing bedroom color to a lot of people, but it is for me. It makes me so happy in the morning and I think the grey and brown really ground it and tone it down :) Soon I will be painting the walls grey! I just need more hours in the day.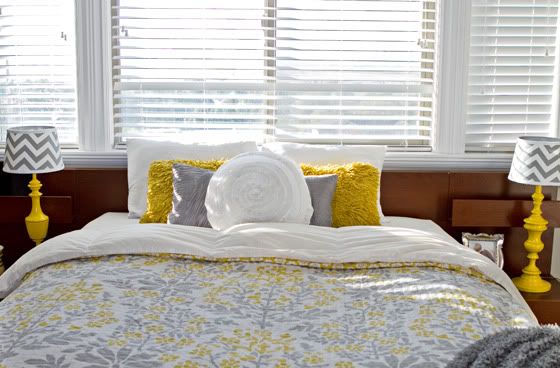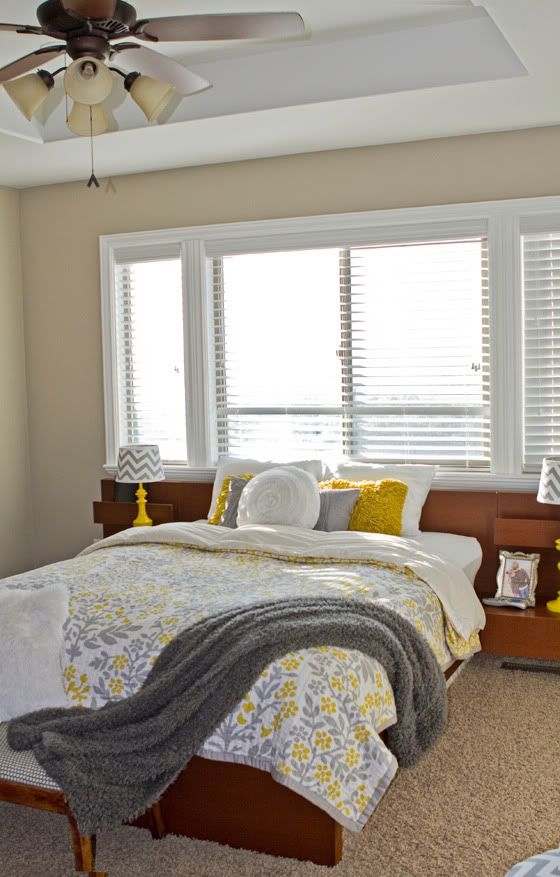 The yellow pillows are from Crate & Barrel, grey pillow & throw is from Ross, Bed from
Ikea
, bedspread from Target. Lamps and bench are
thrifted
and fixed up.
These lamps were SUPER ugly when I got them. They were a cheesy brass with massive pointed lamp shades. I painted them a cheery yellow and made the chevron lamp shades. I think of all the things in my room the lamps are my favorite :)
Now I just need to sand and paint the new awesome side tables I found!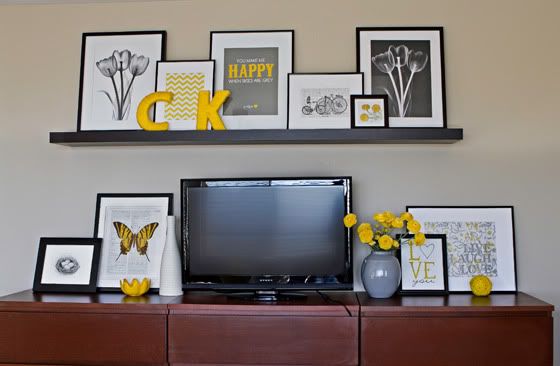 I made these pictures in
photoshop
& then printed & framed them. Cheap and cute artwork. They are my view from my bed. The crazy thing is, is that I did not have to buy one single frame.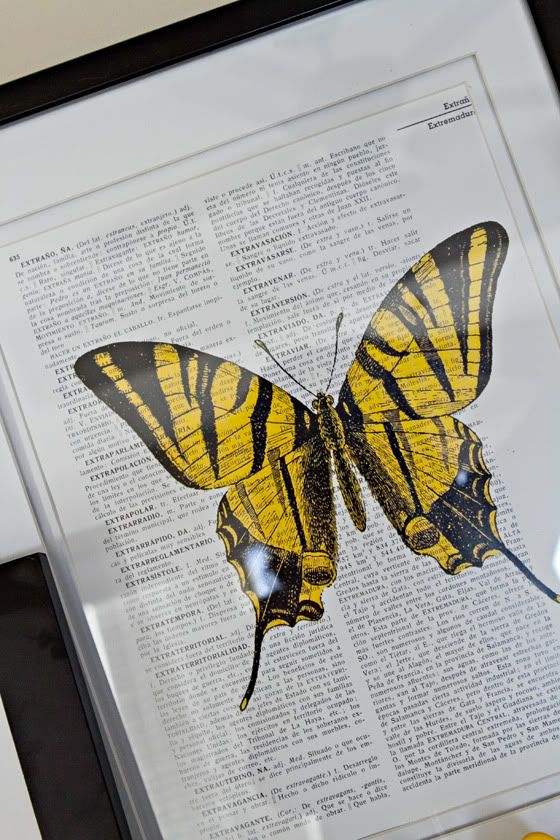 I printed this butterfly picture with the some newspaper print behind it.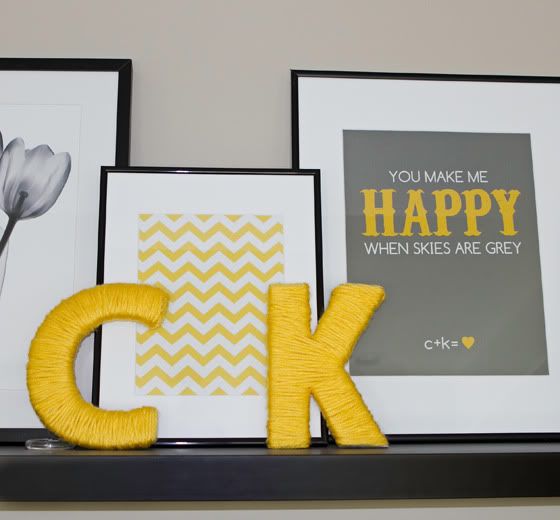 The "c&k" we super cheap chipboard letters from Hobby Lobby, I just wrapped them in yellow yarn.
The vase is from DI and I painted it.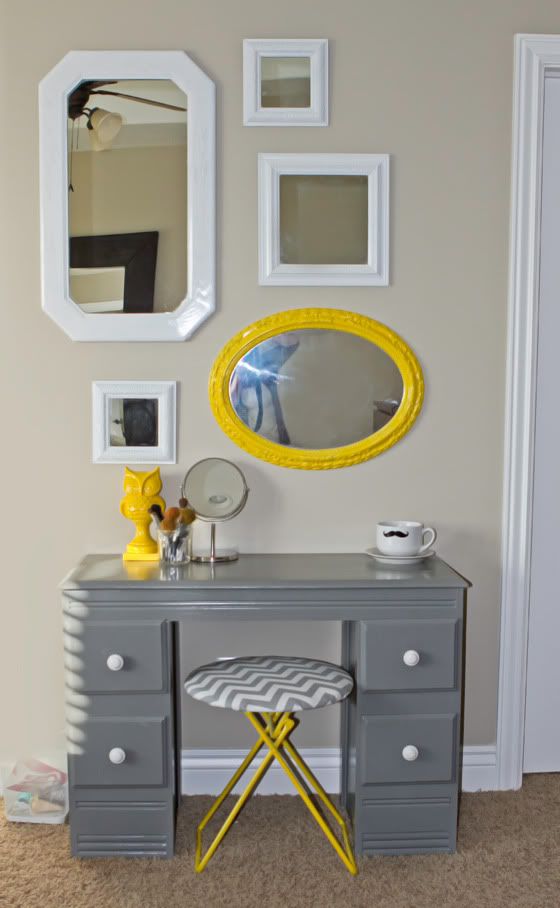 I
thifted
all the mirrors and painted them. I also
thrifted
the desk, painted it and got some new cute knobs for it. The stool was
thrifted
, painted and I reupholstered it. Now I have an awesome vanity to put my makeup on.
This owl is one of my favorite things. I bought him from
ebay
for $6. He was just white plaster, so I spray painted him and glued him on a little stand I got from the DI.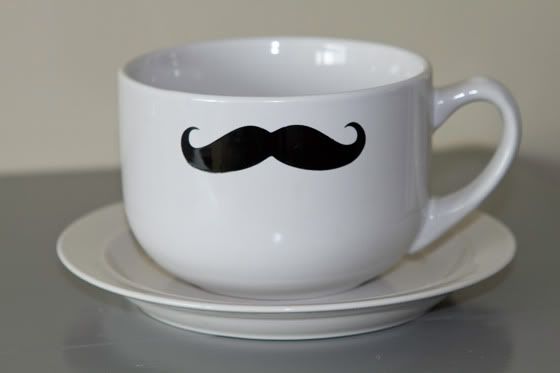 I also love my new mustache cup I made...the cup was only .50 and he makes me happy every-time I have my morning cocoa.
I think this guy might be my favorite part of our bedroom :)
MY OFFICE: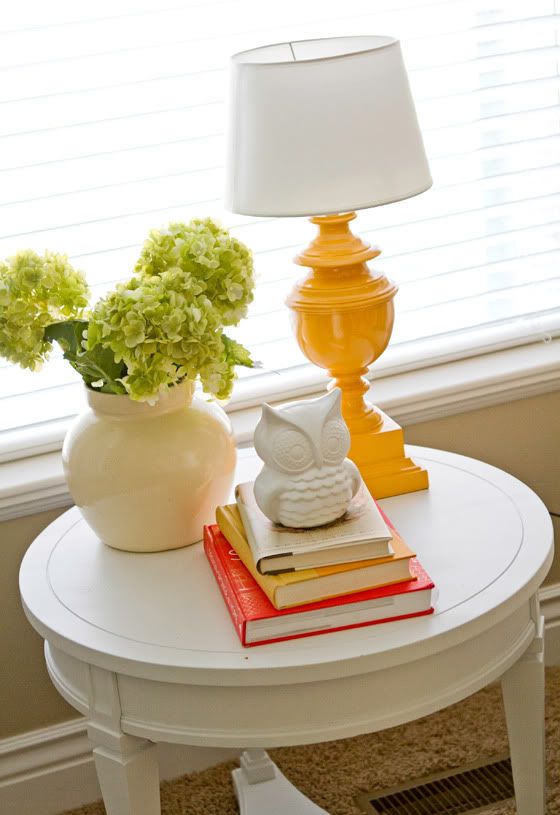 When you come into my house, to the right is a beautiful arched doorway and instead of a nice sitting room *which I would never have used* I made it into my office.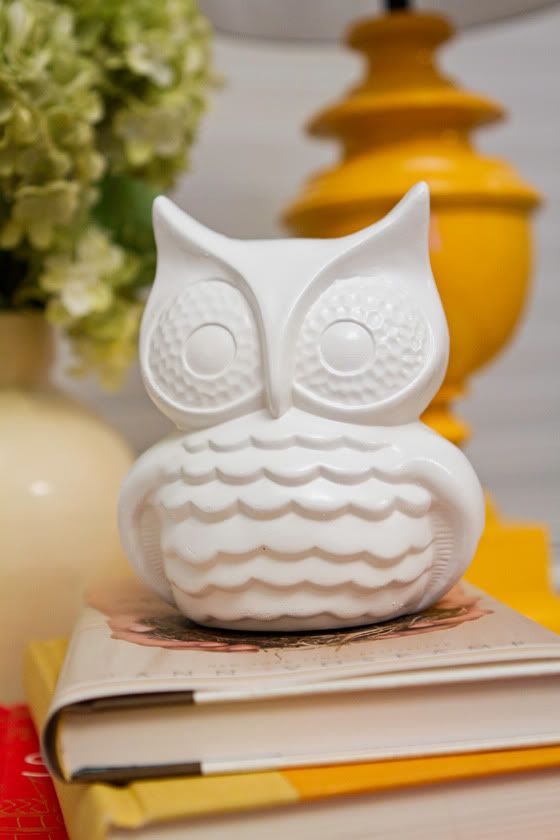 I love owls :)
I think I might have an obsession with lamps! It was another cool DI find that I painted. The white table I also got from the DI, sanded and painted. I made the bird burlap pillow using my vinyl machine and a template and then painted it with fabric paint.
ps. that chalkboard hanging on the pantry door is just a cheap door mirror that I painted with chalkboard paint. You just tape off the frame part and make sure you use a foam roller to roll on the paint. It's nice because it already comes with the door hanging stuff. Now I have a place for my menu and shopping list.